Social science department offers new sociology major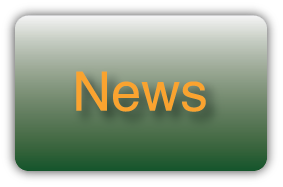 Students who enjoy studying sociology can now make it their major.
To keep pace with other local universities, like Misericorida, Wilkes, and Luzerne County Community College, Marywood added the major this fall.
Prior to the addition of the stand-alone major, students concentrating in sociology were in a program known as "comprehensive social sciences with a specialization in sociology." This program was revamped in order to create the new sociology major. The new major now has its own curriculum guide, which includes the program requirements and some explanation about what students can do with a bachelor's degree in sociology.
Courses in the new major, which focuses on the structure of human society, will teach students to address and deal with social problems.
According to Dr. Patrick Seffrin, assistant professor of sociology, students in this major can look forward to gaining a basic understanding of societal issues and analyzing the past structures of society to aid future development.
"The students will have a more keen understanding of quantitative data by systematically analyzing a structure and connecting with the structures.,"  said Seffrin. 
The program also has a built-in 120-hour internship requirement, which allows students to put their classroom skills to work in the industry in their junior or senior year.
In the field of sociology, students can intern at hospitals, police offices, and small businesses.
Dr. Brian Monahan, assistant professor of sociology, said that sociology can help further students in the pursuit of life goals, as long as they understand how it works and what the program is all about.
"Once you understand some of the principles of sociology, it then gives you the methodology to directly look at the things you want to predict," said Monahan.
According to Monahan, students with a bachelor's in sociology can find employment in government entities such as the Census Bureau, Homeland Security, law enforcement, prisons, and on hospital administrative boards.
Rachel James, sophomore criminal justice and sociology major, said she believes sociology is a growing field and will give her a competitive edge in the job market.
"I declared sociology because I was already a criminal justice major, and [adding sociology] would help me in the job field, because it sets you a part from others when in search of jobs," she said.