Social work program to lobby Harrisburg in April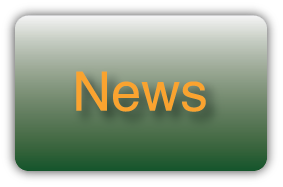 A group of faculty and students from the School of Social Work and Administrative Studies will be lobbying for a bachelor's level social work (BSW) license in Har- risburg on April 8 as part of Legis- lative Advocacy Day.
"I believe 37 states have bach- elor's level licenses available. Pennsylvania is not one of them," said Dr. Kielty Turner, assistant professor and coordinator of field instruction for the BSW program and organizer for the trip to Harrisburg.
Turner, who will be attending Legislative Advocacy Day for the fourth time, considers the event to be productive for more than just the social workers.
"It isn't only to advocate issues for the betterment of our profes- sion," said Turner. "Often times, we advocate on behalf of our clients."
Social work students seemed to echo this way of thinking as well.
"I chose social work because I feel like the career has such a positive impact on society, and it is so rewarding," explained Chris Grassi, a sophomore in the social work program.
Grassi said that getting the bachelor's level licensure passed is an important step in the right direction, adding that it will allow more people to be "ready to work sooner and make a stronger force in the coming years."
Another focal point of Legisla- tive Advocacy Day will be license protection. Currently, social work- ers who have lost their licenses in other states can still come to Pennsylvania and provide unli- censed services. Marywood will be pushing this year to have this problem corrected.
"We want the clients to get the best possible services from trained people who have the skills to really help clients," said Turner.
One of the highlights of the Harrisburg trip is that Marywood students and faculty alike will get a chance to talk one on one with Pennsylvania state senators and representatives.
"We are each assigned to a state senator or representative and during the allotted times we get to go in and make our case to them," Turner explained. "It re- ally helps us understand that the people who are representatives are there to represent us."
The bill recently passed through the Pennsylvania Senate with no opposition. It will now go to the House and will be voted on later this year.