Marywood alum to present research at Capitol Hill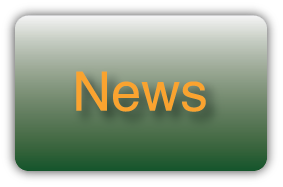 Former Marywood student, Kasey Lee Lynn, has recently been selected to present research at the Council on Undergraduate Research on Capitol Hill, Washington D.C.
Having been selected from approximately 600 applicants, Lynn was chosen to present at the 18th annual "Posters on the Hill" event on April 29.
"Posters on the Hill" is an event designed to raise awareness about undergraduate research, while emphasizing the impact these studies have on the country in the future.
For her research, Lynn, a graduate with English and Spanish degrees, focused on important 20th century women as case studies.
"In general, I researched Evita Perón and Hillary Rodham Clinton. Both women served as first ladies for each of their countries and advocated for women's rights, as well as for the people of their countries," said Lynn.
Lynn said she came to the research after being frustrated by a male-dominated culture.
"It has always frustrated me that most of the people making changes and having a say are males only. I hope to change that and this research was a great way to demonstrate and prove not only how beneficial and productive women are, but also to show how much more pressure they face from public scrutiny, which is not fair," said Lynn.
Outside of the poster session, Lynn and her mentor Dr. Erin Sadlack, associate professor of English, will meet with both U.S. Senators and Representatives.
During this gathering, Lynn and Sadlack will have the opportunity to stress the significance of undergraduate research.
Marywood's Assistant Vice President for Research, Maria Montoro Edwards, emphasized the significance of this opportunity for both Lynn and the Marywood community.
"Marywood is a member of the Council on Undergraduate Research, a national organization. This is the first time we have ever had a student present research at this level, which is so important," said Edwards.
Edwards said that such national recognition is good for the university.
"This is national recognition for a Marywood University student with undergraduate research. The fact that this research is being presented on a national level, in Washington D.C., represents Marywood very well."
Since graduating from Marywood University in Jan. 2014, Lynn has been accepted into the American Government Master's Program at Georgetown University.
During this one-year program, she said she hopes to further pursue politics and government and change the country in the future.
Lynn also has been accepted for an internship position with the Ready for Hillary Campaign in the summer of 2014.
The campaign is located in Washington D.C., where Lynn hopes to have the opportunity to advocate for Hillary Rodham Clinton, a key individual in her undergraduate research.