CSD department helped establish Aphasia Awarness Month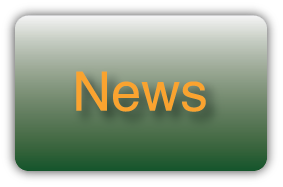 Governor Tom Corbett recently recognized Aphasia Awareness Month in Pennsylvania because of the Marywood Communication Sciences and Disorders department's persistence to spread awareness of the condition.
Aphasia is a communication disorder that impairs a person's ability to speak, communicate with others, read, write, and process language. The most common cause of Aphasia is a stroke, but the disorder can also be caused by a head injury or a brain tumor.
Marla Kovatch, the supervisor of Marywood's Aphasia group, reached out to Corbett and remained persistent. She knew that many people were unaware of Aphasia, and wanted to spread awareness.
The letters from Marywood finally caught the governor's attention and he decided that Pennsylvania had to spread awareness about Aphasia. Finally, on May 23, Corbett sent Kovatch a letter and said that he would support the fight against the disorder.
"It was nice for the group to see the letter of support in person," said Kovatch.
June is Aphasia Awareness Month.
"Aphasia is not a reflection of intelligence. I have treated some people who are as young as nine years old," said Kovach.
The group of all ages meets every Monday from 1-1:45 p.m. at the McGowan Center and the program is free of charge.
There are about ten members who have Aphasia, and they work with people who have graduated from Marywood in the Communication Sciences and Disorders department in order to improve discussion skills.
"The members get treated by an evaluation of their comprehension skills. Some may be able to communicate using one word at a time instead of saying full sentences", said Andrea Novak, the chair of the Department of Communication Sciences and Disorders.
The Aphasia group facilitates group readings and engages in discussions in order to practice communication skills.
The group usually picks a theme, for example the lottery, and answers higher-thinking questions. For example, they may be asked if they ever won the lottery and then after they responded, they would have to say what they would do with the money. There are also apps that the members can use on their phones that become the "voice" of the users because it pronounces certain words.
Both Kovach and Novak hope that the activities can eventually be set up on campus in order to make people aware of Aphasia.
"We hope to advocate the Aphasia group so ten members can turn into fifteen members and that more people will support the disorder," said Novak.