Students can earn credits by creating a portfolio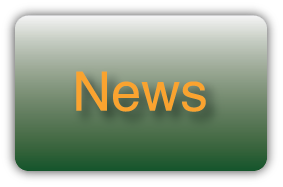 Marywood students have the opportunity to earn credit for a course by creating a portfolio of their accomplishments.
Any student who has attended Marywood since their freshman year is able to create a portfolio that exemplifies his or her skills in a certain subject. The goal is to prove that the student has the life experience and knowledge in order to earn credit and not take a certain course.
Carly Rudzinksi is the Coordinator of Prior Learning Assessment, and she is in charge of helping students with the portfolio process.
"The students are able to submit proof of news articles, internships, or any other prior experience," said Rudzinski.
A student who is interested in creating a portfolio is assigned a faculty evaluator to meet with for two months. The student and evaluator will review the student's skills and goals. The student is then able to create a portfolio and submit it to Rudzinksi at any time. The portfolio is sent to a chairperson who will accept, deny, or ask for more information. The chairperson would have to give a detailed reason for denying portfolio.
A student will know whether the portfolio was accepted after about two weeks. The cost to create a portfolio is 1/5 the cost of a total course. The portfolio process does not apply to transfer students, and the credit cannot be used in place of the sixty minimum credits for graduation. The student has to complete sixty credits at Marywood.
"I usually receive ten to fifteen portfolios each year," said Rudzinksi.
Many students at Marywood are considering making a portfolio in order to earn credit.
Lacey Stanton, freshman nutrition major, said she believes the process is a good idea.
"The portfolio process is a good idea because it makes the process toward graduation faster," said Stanton.
The students will be able to receive credit for a course that they are interested in by showing their knowledge and experience in the field. A portfolio should include many documents and works that have been done during the student's career at Marywood thus far. The student will also have to write an essay describing why he or she should earn credit. It seems like a lot of work, but the process seems appealing to some students.
Contact the writer at [email protected]