Marywood to be reviewed by Middle States next spring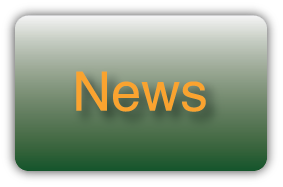 Marywood University will be undergoing the Middle States review process in the near future.
According to www.msche.org, The Middle States Commission on Higher Education is "a voluntary, non-governmental, membership association that is dedicated to quality assurance and improvement through accreditation via peer evaluation." It's purpose is to instill public confidence in institutional missions, goals, performance, and resources.   
In the Spring of 2016, Middle States will appoint a team to visit Marywood.
During this visit, the team will verify the information Marywood will submit after completing the necessary self-study document focused on the 14 Middle State standards.
The standards evaluate areas such as the university's mission, goals, resources, assessment of student learning, and student support services.
"Currently there are eight work groups comprised of administrators, faculty, professional and support staff who are preparing reports that describe how Marywood is addressing the standards," said Dr. Kathleen Ruthkosky, associate vice president for Planning & Institutional Effectiveness.
Bill Conlogue, English professor and co-chair of the Middle States administration and shared governance  standard committee, said his committee divided into two separate groups to work on their document.
"We compiled our 10-page draft and have it put together. We are in the final stage of editing before submitting to the Steering Committee," said Conlogue.
The Steering Committee is comprised of students, faculty, administrators, professional and support staff and Board of Trustee members who are overseeing the entire Middle States Review process.
The Steering Committee will review the draft reports from each committee before combining them into a single report. A self-study document must be submitted every 10 years.
"During the fall semester, the report will be shared with the various constituencies on campus. Using a town hall meeting format, people will be able to share thoughts and comments on the report to ensure the report accurately represents the institution," said Ruthkosky.
Once the report is submitted, the Middle States team, who reviews the document and will visit campus, may make some suggestions or issue recommendations for institutional changes in their final accreditation report.
"Suggestions do not require a follow-up response," said Ruthkosky. "Recommendations are addressed in the five-year Periodic Report and may require submission of a follow-up report."
In all, the purpose of the process is to ensure that institutions are living up to their missions, goals, and performance standards.
"It has been a very interesting study on the institution," said Conlogue.
Contact the writer