Centennial Service Challenge off to slow start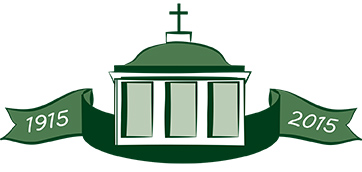 At Marywood's 100th Annual Opening Liturgy on Sept. 3, 2014, President Sr. Anne Munley I.H.M., Ph.D., issued a challenge to members of the university community: contribute 100,000 hours of community service in honor of Marywood's centennial.
As of March 2015, the university has only logged 20,000 service hours using GiveGab, a fundraising website that allows organizations to tally community service hours.
According to Sr. Catherine Luxner, director of Campus Ministry, students are not recording all of their hours of service into GiveGab.
"I think that there are plenty of people doing service; they're just not recording it," said Sr. Cathy. "I have a feeling that at the end of the semester, all those people will log their hours into GiveGab."
Community service hours can be completed by students, faculty, staff, alumni, and community members.
Kelsey Savka, senior education major, said she thinks students may not be logging hours because they assume it might be a difficult process.
"I don't think the student body knows how easy it is to log in their hours. I think a lot of hours are being missed every day because so many students are doing service opportunities, but just forget to log them in online," said Savka.
Ann O'Brien, assistant director for Service-Learning and Community Service, said that hours can even be logged from a cell phone.
"One of the best ways to encourage people is to download the app," said O'Brien. "It is simple and easy to log hours in a quick way."
The deadline to log community service for the Marywood Centennial is December 31, 2015.
A link to GiveGab is provided on the Marywood website under the Faith and Service tab. GiveGab also has a free mobile app for any iPhone or Android user. Visit GiveGab's website for more information.
Contact the writer: [email protected]