Early morning anonymous bomb threat causes evacuation of Marywood's campus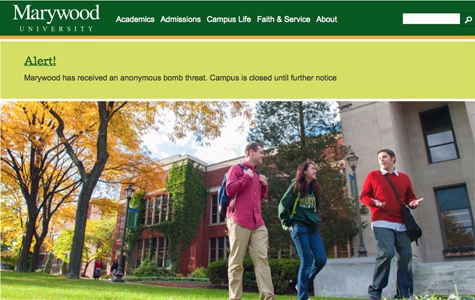 Marywood's campus received an anonymous bomb threat earlier today that closed the campus until further notice and led to an evacuation of resident students.
E2 Campus sent out the following text at 7:17 a.m. to students and Marywood community members subscribed to the service: "Marywood University bomb threat. Marywood has received an anonymous bomb threat. Campus is closed until further notice"
Students were told to leave their residential halls and go the Sette LaVerghetta Center for Performing Arts (PAC) or to an off-campus location. School buses came to PAC and students filed onto buses to be evacuated to the Dunmore Community Center.
Check back for breaking details.
Contact the writer: [email protected]