Faculty Senate holds special meeting, distributes info on no confidence vote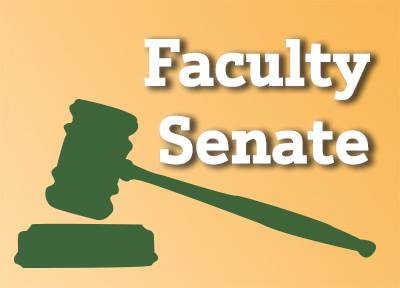 Marywood University's Faculty Senate held a special meeting yesterday in the Comerford Theatre in the Center for Natural and Health Sciences from 3 p.m. to 5 p.m. The Senate held this meeting in addition to its usual monthly meeting schedule.
Faculty Senate President, Craig M. Johnson, Ph.D., spoke with The Wood Word after the meeting concluded.
"We called a special meeting because we have a lot to talk about," said Johnson.
While he said he could not go into detail about the topics covered during the meeting, Johnson did provide The Wood Word with a handout that was distributed to attendees.
On one side of the paper was an article titled "No Confidence in Anyone" by Ry Rivard for Inside Higher Ed.
The other side was an article taken from Saint Joseph's University's website titled "Saint Joseph's University Elects Mark C. Reed as First Lay President."
The first article details many of the processes faculty at Saint Joseph's University (SJU) took between September 2013 and April 2014 in an attempt to overturn their administration, including censuring the entire administration and a vote of no confidence in the University's president by the school of business.
According to the article, "money and the direction of the institution" are what motivated the faculty members.
The article also cited budget cuts and increased class sizes as contributing factors.
The second article, published last April, announced that SJU's board of trustees elected the University's first lay president after the previous president resigned in August 2014.
Johnson said the Faculty Senate is doing its best to keep Marywood's faculty educated on the issues the University is currently facing.
"A lot of the faculty doesn't know the facts," said Johnson. "We are trying to gather and share as much information as possible. We love this University and we want to do all we can do to get it pointed in the right direction."
Contact the writer:  [email protected]