Goldstein's process begins at Marywood University with task forces selected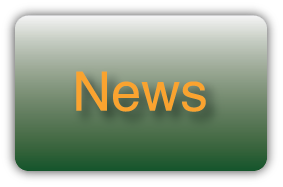 A key component of the strategic resource allocation process is the two task forces which will be gathering data in order to determine how resources can be better expended across campus.
The Wood Word was able to obtain a copy of the individuals comprising the two task forces. The lists are reproduced as follows.
Approved by the President to serve on The Academic Task Force
Jessica Bodzio, Nutrition Department
Sr. Gail Cabral, Counseling/Psychology Department
Jay Clymer, Science Department
Joseph Donahue, School of Social Work
Mona Griffer, Communication Sciences and Disorders Department
Rick Hoffenberg, Music, Theatre, and Dance Department
Sarah Kenehan, Philosophy Department
Michael Mirabito, Communication Arts Department
Brian Monahan, Social Sciences Department
Kate O'Connor, School of Architecture
Erin Sadlack, English Department
Chris Speicher, School of Business and Global Innovation
Lori Swanchak, Physician Assistant Program
Theresa Tulaney, Nursing Department
Stephanie Wise, Department of Visual Arts
Approved by the President to serve on The Support Task Force
Molly Baron – Human Resources
Mark Burns – Grounds
Lisa Casella – Admissions
Bill Conlogue – (Faculty) English Department (Dr. Conlogue declined invitation)
John Coval – Conference and Events
Sherry Frable – Marketing and Communications
Nancy Gibbons – Fiscal
David Isgan – (Faculty) Physician Assistant Program
Philip Jenkins – (Faculty) Philosophy Department
Cheryl Kosydar – Housekeeping
William Manley – Registrar's Office
Beverly Mizanty – Academic Progress
Ross Novak – Housing and Residence Life
F. David Romines – (Faculty) Music, Theatre, and Dance Department
Sr. John Michelle Southwick – Campus Ministry
Jamie Strong – Academic Affairs
Deborah Wardach – Science Department
Diane Webber – Disability Office