Board of Trustees appoints two new members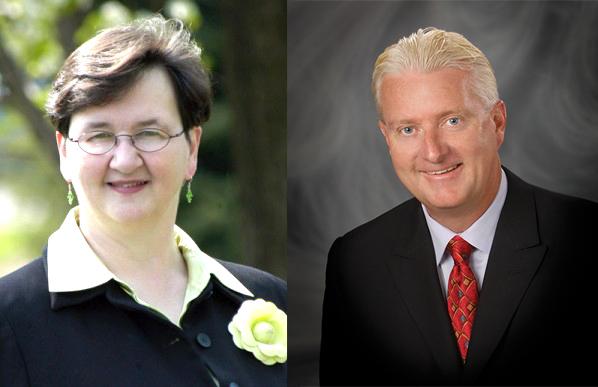 Marywood University recently announced that two new members have been added to the Board of Trustees.
It was announced that Richard P. Kane and Sr. Andrea J. Lee, IHM, Ph.D, were officially appointed to serve on the board on Oct. 23.
According to a news article on Marywood's website, Kane is from Clarks Summit, Pennsylvania.
The article states Kane is the vice chairman of Kane Is Able, Inc., a warehousing and transportation services company, which was recognized as an "Outstanding Philanthropic Corporation" by the Northeastern Pennsylvania Chapter of the Association of Fundraising Professionals.
According to the article, Kane served three terms as a former Marywood trustee from 2003 to 2012. During his time as a trustee, Kane held the positions of Chairman of the Board, and Treasurer and Chair of the Financial Affairs Committee.
Kane has also supported scholarships and contributed gifts to Marywood. He is the benefactor of the Eugene J. and Joan M. Kane Overlook and Veranda at the Learning Commons.
Also joining the Board of Trustees is Sr. Andrea J. Lee, IHM, Ph.D., who is currently president of St. Catherine University in Minnesota.
Lee has served at Marygrove College in Detroit, Michigan where she held positions including Dean, Chief Financial Officer, Executive Vice President, and Interim President. She is a member of the Monroe, Michigan branch of the IHM Sisters, according to Marywood's website.
The article states Lee has served as a board member, conference presenter, and advisor to new Catholic university presidents with the Association of Catholic Colleges and Universities. Lee is also a current member on the Alverno College Board of Trustees.
Lee said she is pleased to join Marywood's Board of Trustees.
"It is an honor and privilege to be called to service as a trustee of Marywood University, an institution I respect and admire," Lee said via e-mail. "I look forward to getting to know more about Marywood's programs, faculty and students as I begin service to an IHM ministry which has long been a leader in Catholic higher education."
Kane could not be reached for comment.
Contact the writer: [email protected]