Sunday morning Mass eliminated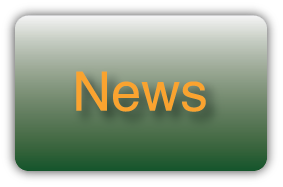 Students who want to attend Mass on campus now must do so on Sunday evenings.
Instead of offering two Masses, one at 10:30 a.m. and one at 7:30 p.m., Marywood now will only offer the 7:30 p.m. Mass.
According to Sr. Catherine Luxner, IHM, director of Swartz Center for Spiritual Life, there is a shortage of priests in the Diocese of Scranton. Due to this shortage, Rev. Joseph P. Elston, Marywood's Chaplain, was assigned to a new parish in addition to Marywood.
Luxner said Fr. Elston was recently assigned to Holy Family parish in Luzerne, which previously did not have a designated priest. He will serve as the sacramental minister at this parish.
Holy Family parish holds two Masses on Saturday evening and two Masses on Sunday morning, meaning Fr. Elston will no longer be able to attend the 10:30 a.m. Mass at Marywood.
"He is very committed to Marywood. He loves coming here," said Sr. Catherine. "He is trying to accommodate us as best as he can."
Sr. Catherine said there are other options for students to attend morning Mass in the area including St. Clare's, St. Paul's, and the IHM Center which all offer Masses on Sunday morning.
According to Sr. Catherine, the two previous Mass times, morning and evening, were offered to accommodate those who might need a choice to work around busy schedules.
"It just gave students an option, and we were happy to be able to do that," said Sr. Catherine. "But for now it's going to be only Sunday evening."
According to Sr. Catherine, there are no immediate plans for an alternative Mass schedule.
Sr. Catherine said the chapel will be able to accommodate a larger number of people if more choose to attend the 7:30 p.m. Mass.
"We are hoping that the students continue to come to the 7:30 p.m.," said Sr. Catherine. "The more students that are there, the better the celebration it is."
Maddessen Wright, sophomore illustration major, attends the 7:30 p.m. Sunday Mass on a regular basis.
Wright said the 7:30 p.m. Mass generally has a smaller atmosphere. With the change in schedule, Wright said she has noticed the evening Mass being a little more full now that it is the only Mass time offered on Sundays.
"I think that not everybody loves it because they were used to going to the 10:30, but I wouldn't really say that anybody is upset about it," said Wright. "Especially because we got to keep Fr. Elston here with the change."
Contact the writer: [email protected]
Twitter: @RLookerTWW