Dining Services approves Commuter Thursdays
Commuter students can now eat at Nazareth Dining Hall on Thursdays for discounted lunch and dinner prices.
The discounted price is $7.50 for both lunch and dinner, compared to the regular $15 price, and includes the all-you-can-eat buffet and takeout options.
Marywood's Student Government Association (SGA) announced "Commuter Thursdays" at Nazareth Dining Hall on its Facebook page on Jan. 26.
President of SGA and Executive Board Member of the Commuter Committee Maria Temples said the committee has been trying to get Commuter Thursdays approved by Chartwells for a long time.
"We hear from a lot of commuters who want to eat in Naz, but the price is just too much for them to eat there all the time," said Temples. "Hopefully, with the discount, commuters have the chance to eat in Naz with their friends."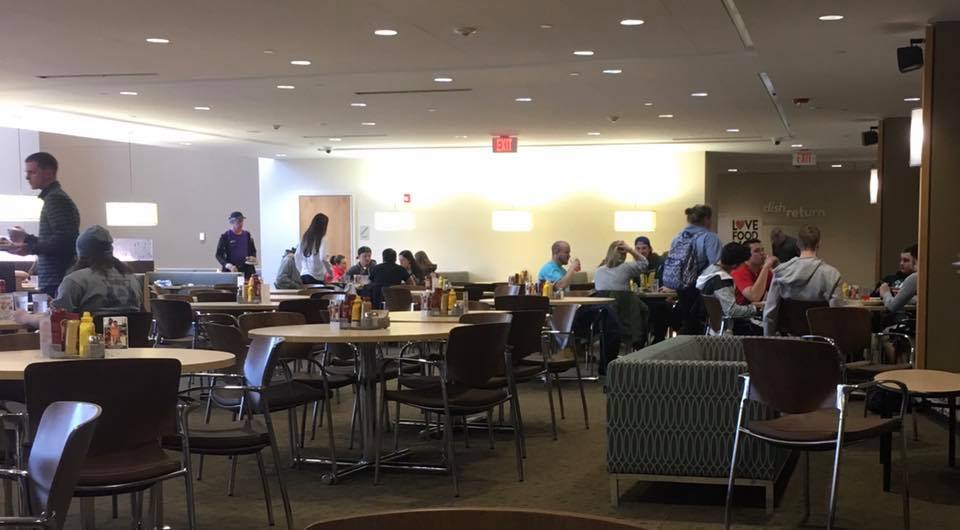 According to Jon Barzensky, director of Dining Services, Commuter Thursdays are beneficial for both students and for Marywood. Commuter students will have the opportunity to see what the dining hall has to offer, in hopes that they may buy a meal plan going forward, said Barzensky.
Barzensky added that the dining hall is a better atmosphere when there are more students eating there. He added that Commuter Thursdays have been very successful.
"We are averaging 30 to 40 commuter students that are taking advantage of the special, which is about 10 percent of our daily door count," said Barzensky.
One student who has taken advantage of Commuter Thursdays is Commuter Committee Member Jillian Castellani.
"I think having to only pay $7.50 on Thursdays is a great thing for us," said Castellani.
She added that she hopes Dining Services would open this discount day to both Tuesdays and Thursdays.
Barzensky said this may be a possibility in the future.
"It is possible that we might increase the number of days per week, but we need a full semester under our belt first before we make any additional changes," said Barzensky.
Contact the writer: [email protected]