Water main breaks in Dunmore, campus without water for one day
A water main break in Dunmore impacted Marywood's campus on Saturday, April 8.
Many resident students in Madonna Hall, Loughran Hall and Regina Hall experienced low water pressure, discolored water, or no water in dorm rooms as a result of the break.
According to Pennsylvania American Water, there was a 42-inch break along Mill Street in Dunmore, which affected 43,000 customers living in the area.
An email from Director of Housing and Resident Life Ross Novak, which included a message from Pennsylvania American Water, said "repairs could take approximately 24 hours."
The water company also issued a precautionary boil water advisory for the Scranton and Mid-Valley areas on Saturday due to a "loss in positive water pressure."
According to the advisory, "a loss of positive water pressure is a signal of the existence of conditions that could allow contamination to enter the distribution system through back flow by back-pressure or back-siphonage."
There is an increased likelihood that water may contain "disease-causing organisms" under these circumstances.
Individuals affected by the break must boil all water or use bottled water for drinking, making ice, washing dishes and for any other food preparation until further notice from Pennsylvania American Water.
According to Marywood's Campus Safety, McGowan Center for Graduate and Professional Studies was not affected by the break.
Students in need of water could contact Campus Safety, who would let them into the McGowan Center for water, said a Campus Safety representative.
Pennsylvania American Water dropped off cases of bottled water Saturday night in front of Nazareth Student Center and in the lobby of Loughran Hall, according to an email sent Saturday night from Tyler Ward, assistant director of Housing and Residence Life.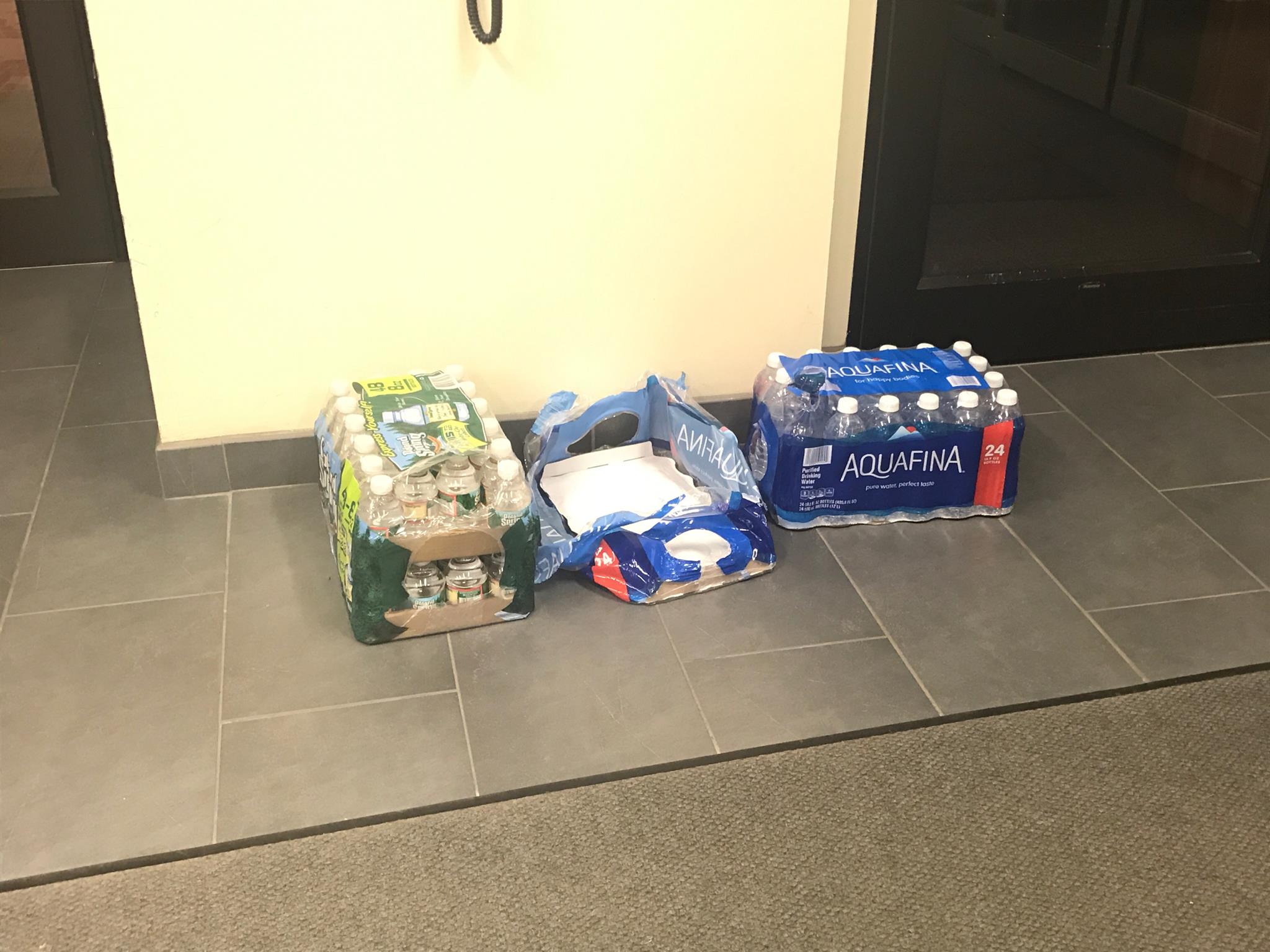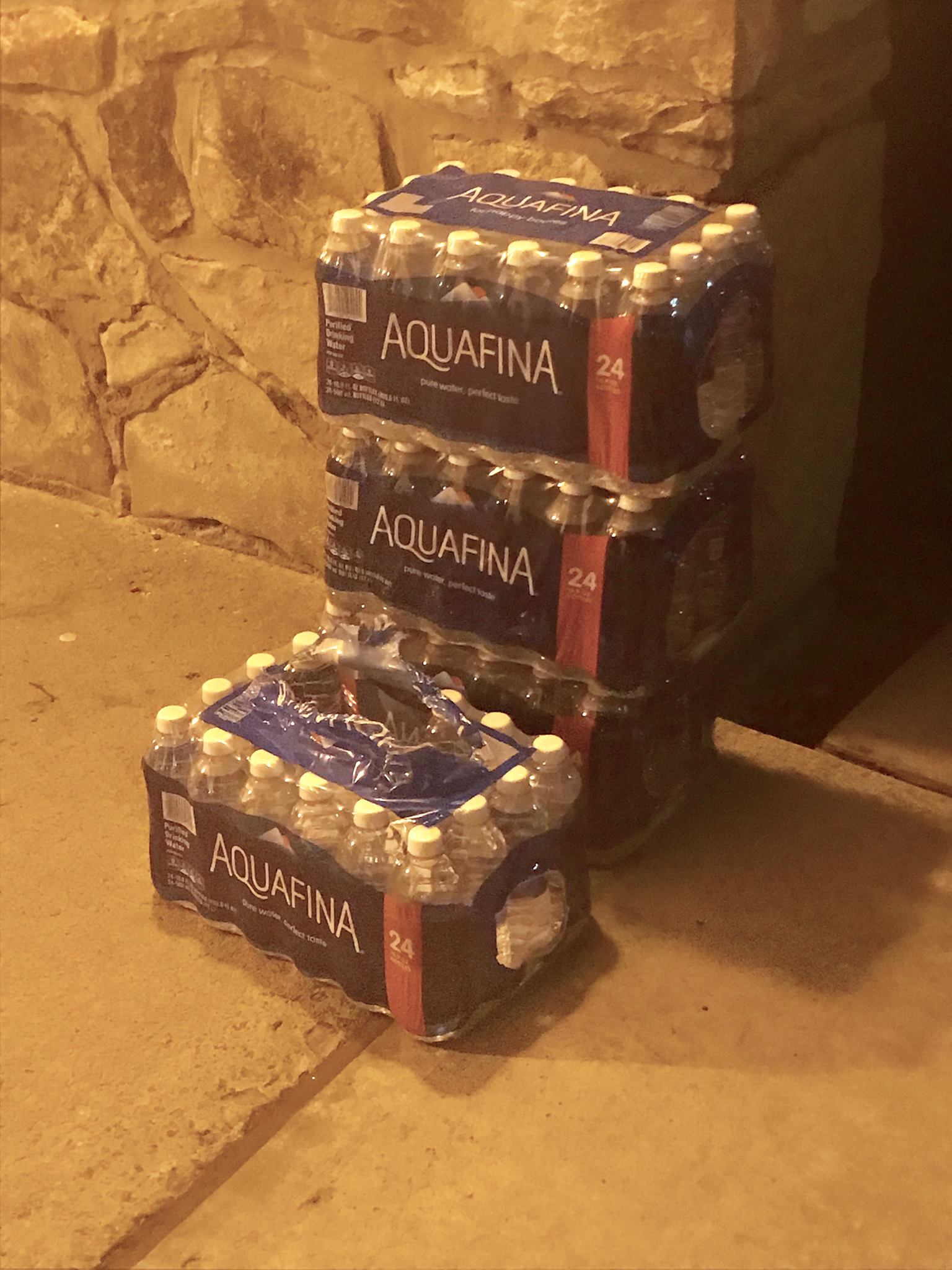 Sophomore Pre-Physician Assistant Major Alyson Sylvester, a resident student who lives in Madonna Hall, picked up water bottles outside of Nazareth Hall.
Sylvester said she didn't think Marywood handled the situation well. She said she wished there would be more advice given to students who do not have a car on campus or to those who may be stuck and unable to get water.
Lia Sohl, a junior hospitality management and marketing major, hung up signs in Loughran Hall to inform students that bottled water was available.
According to Sohl, many students came to Loughran's lobby to get water to use in sinks and for flushing toilets.
Novak said in an email sent on Sunday night that the water main break has been repaired, but noted that Pennsylvania American Water still recommends boiling water for drinking or food preparation.
He added that Campus Safety has been in contact with Pennsylvania American Water about the possibility of distributing more water on campus, but has not received a response.
Check for more updates on Pennsylvania American Water's website https://amwater.com/paaw/.
Contact the writers: [email protected], [email protected]
Twitter: @RLookerTWW @AnneZukowskiTWW