NEWS BRIEF: Changes coming to campus dining services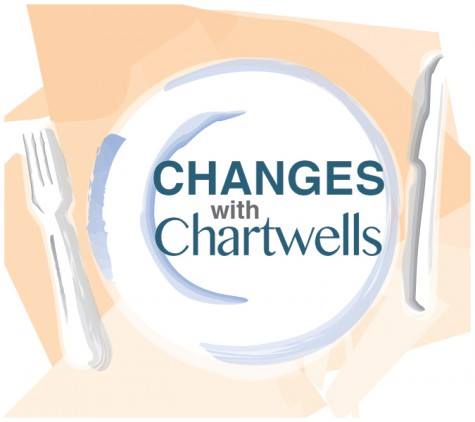 Several changes will be implemented in Marywood's dining services beginning next semester.
According to an email from Ann Boland-Chase, vice president for enrollment services and student success, hours of operation in the Nazareth Dining Hall will be extended, and students will have weekday breakfast and late lunch options.
Additionally, Monday through Thursday, the dining hall will be open from 7:30 a.m. to 11:00 p.m. Brunch and dinner hours on the weekend will stay the same, but students will have the option to eat until 11:00 p.m. on Sundays.
Entry prices for the Nazareth Dining Hall will also be decreased, and all campus dining facilities will accept credit cards in addition to cash, meal plan swipes and Pacer Points.
According to the email, "these changes are all designed to create new excitement at Nazareth [Hall] and reinvigorate it as the campus gathering spot for Marywood students."
The Learning Commons Cafe will undergo some changes as well. Due to issues of overcrowding, noise and overuse of the cafe, students will have a limit on how many times they could use meal plan swipes as a method of payment in retail facilities on campus every week. However, there will be no limit on the use of Pacer Points.
These changes were inspired by extensive research, surveys and customer interviews gathered over the past two semesters by the university and Chartwells, according to the email.
For more information, students can refer to Marywood's website  or updated meal plan brochures that will be available and given out during the summer break.
Contact the writer:
[email protected]
Twitter:
@BWilliamsTWW