Ceiling collapses in the Suraci Gallery
Campus Safety responded to a call of a ceiling collapse and water leakage Sunday morning in the Shields Center for Visual Arts
According to Campus Safety officer Mike Pastore, the damage was caused by a heating coil that broke. The pipes broke, causing water to bust the ceiling. It is unknown at this time if any of the art pieces in the gallery were damaged by the water.
Christen Frankhauser, a fourth-year architecture student, discovered the damage while working in the architecture building.
"I was walking towards the art building when I heard water. So I was curious and walked into the galley and saw the roof had collapsed," said Frankhauser.
Frankhauser called a friend over and the two contacted Campus Safety about the damage.
The water has been turned off in the building, and according to Pastore, it is unknown how much damage will be caused to the building.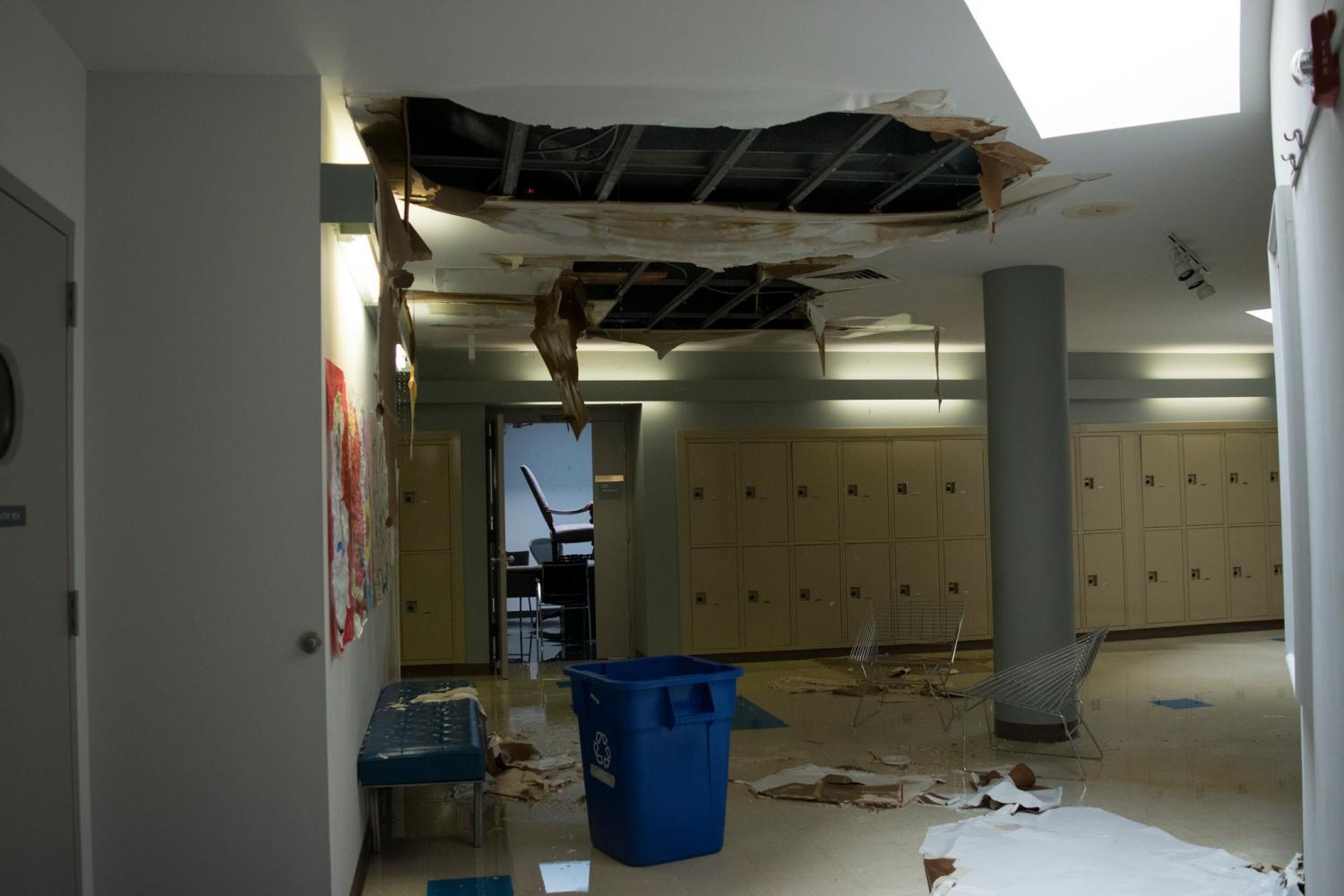 Follow The Wood Word for more updates.
Contact the writer: [email protected]
Twitter: @BethanyWadeTWW