Career Services adds full-time position, relocates offices
The Career Services department at Marywood recently hired a full-time Career Engagement Specialist and relocated to a new building on campus.
Last year, The Wood Word reported that the director position in the Career Services department would be discontinued as of December 2016 after an evaluation during the Strategic Resource Allocation (SRA) process. The SRA process analyzed use of the university's finances when it came to specific programs, staff and college structure.
Christina Brundage, formerly assistant director of advising and career development, assumed the position of Career Engagement Specialist on Nov. 6.
Brundage received her Master's degree in Higher Education Administration from Marywood and is currently enrolled in the Ph.D program for Human Development.
Brundage works with students to help them find a major or career path.
"I think I have great listening skills and I use that to guide people," Brundage said.
Another major change is the department's relocation from the second floor of the Liberal Arts Center to the third floor of the Learning Commons.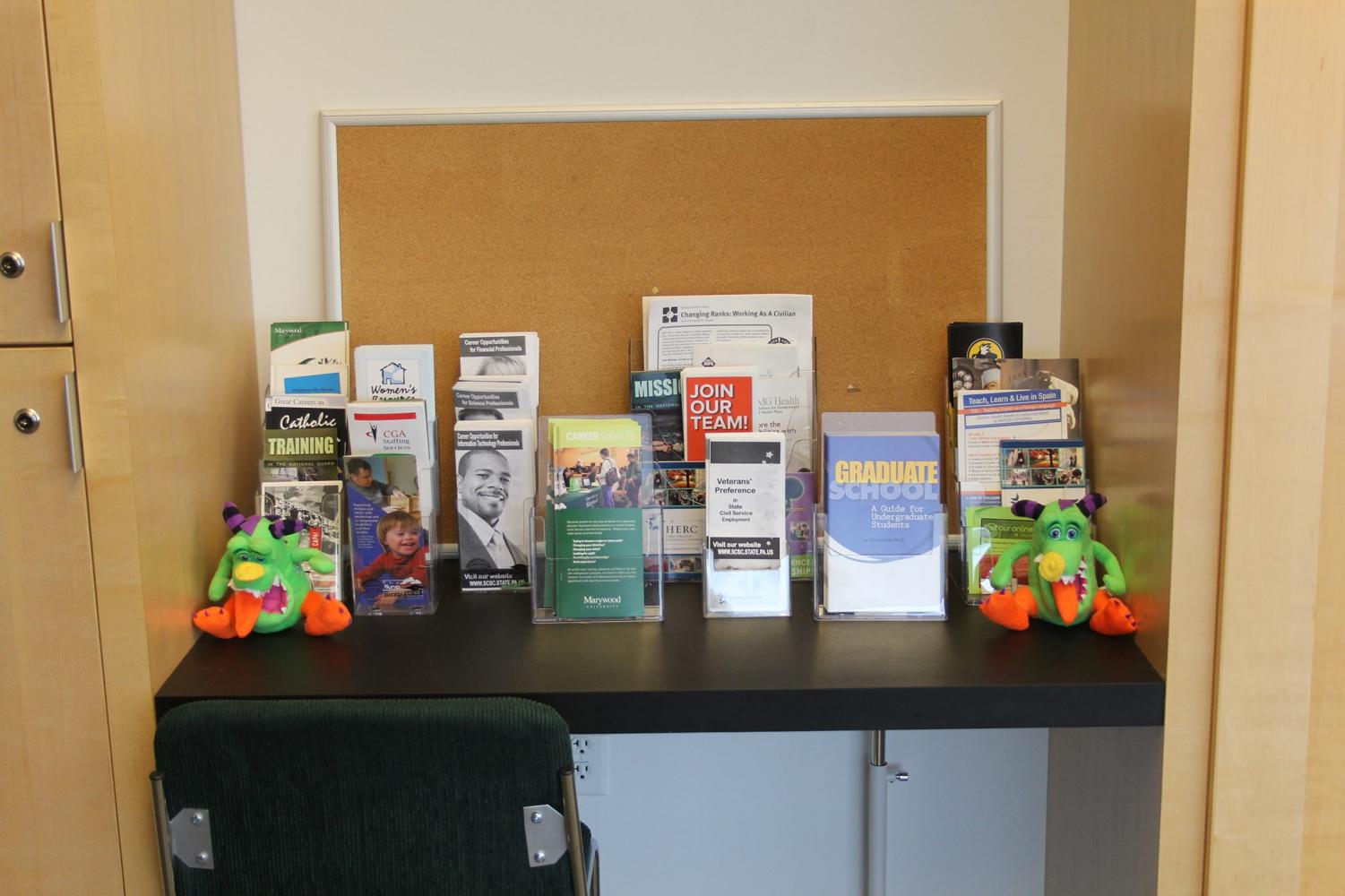 Photo credit/ Kaitlyn O'Meara
Meghan Cruciani, assistant vice president for student success, said the new location in the Learning Commons is a great place to house the Career Services department.
"We wanted to be where a lot of students are. Students are always here, and we wanted a more centralized location where students will be more apt to use the services," Cruciani said.
She added that Career Services is a necessary component of a student's education.
"In the realm of higher education, career services is becoming a key piece of a student's experience. It is a linchpin. It will help to make Marywood attractive if students leave with great outcomes," she said.
According to Brundage, using new technology and social media will be important in the revamping of Career Services.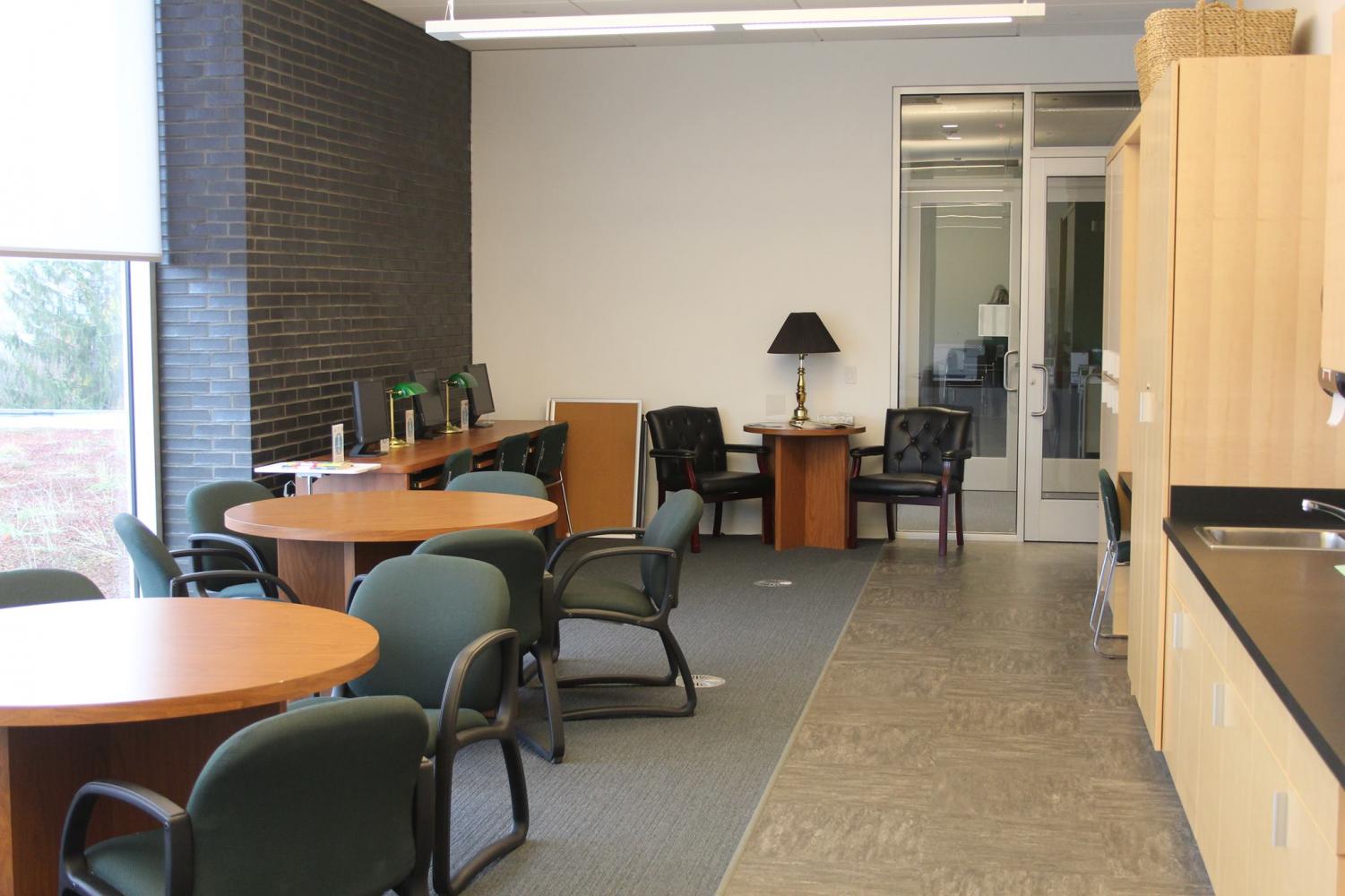 Cruciani said she believes these changes will increase opportunities for both undergraduate and graduate students on campus.
"Parents and students want to know that they can turn all of this hard work into a career," she said.
Correction: An earlier version of this article referred to the lounge on the third floor of the Learning Commons as a "faculty" lounge. This lounge was a "building" lounge that students also used. 
Contact the writer: [email protected]
Twitter: @KOMearaTWW