Giving Day surpasses donor goal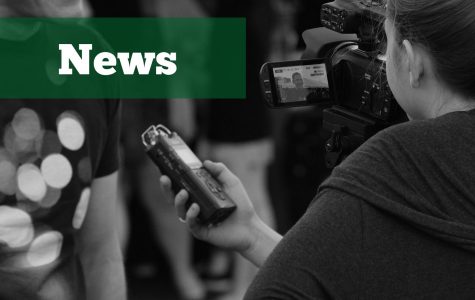 Marywood received money from over 550 donors, surpassing its goal of 412 donors during the third annual 24-hour Giving Day hosted by the Office of University Advancement on April 12.
The 24-hour Giving Day began as a celebration of the Centennial Anniversary of Marywood University in 2015. The purpose of the Giving Day campaign is to encourage the Marywood community to donate and give back to the university.
Giving Day is focused on the participation of alumni, students and their friends and families. People were able to donate in person, by mail or online. Donors were able to allocate their donation to whichever organization or fund they wished to support.
Christina Mace, senior director of development and annual giving, said that the day is a time for everyone to unite together.
"Giving Day is about everybody uniting together to give back," said Mace.
Donations could be made to the Marywood Scholarship Fund, the Campus Beautification Project or to any clubs or sport teams. A total of 26 donation projects were organized for several clubs, sports and service trips.
The Student Alumni Association (SAA) teamed up with the Office of University Advancement for this year's Giving Day. SAA is a resurfacing club that will assist in making connections between alumni, current and future students.
Together they organized the 2018 student gift challenge, previously known as the senior gift challenge, in an attempt to get more students to donate.
Haleigh Zurek, SAA president, said they wanted to try a new angle this year. Instead of asking for direct donations, a shirt was designed and sold for $20.18 on Giving Day. Proceeds from the shirts benefited whichever project the buyer wanted to support.
"A lot of people come in on scholarships, [and] the Giving Day student challenge is a big push to begin the donation cycle," Zurek said.
Logan Ellis, past president of SAA and graduate assistant of the Office of University Advancement, was also on hand to encourage people to donate at a booth located in the Learning Commons.
Phonathon callers were available all day to receive and make calls. The Office of University Advancement runs the phonathon during the fall and spring semesters as a fundraising effort.
"We have to give credit to the Phonathon callers. They brought in most of the donations and some of them were calling up until midnight," said Ellis.
The Office of University Advancement is still counting the number of donations received on Giving Day, as well as planning for next year's event.
"We are breaking down the things that went well and the things that didn't go well this year in order to make adjustments for next year," said Mace.
Contact the writer: [email protected]