Opioid addiction presentation to be held on Thursday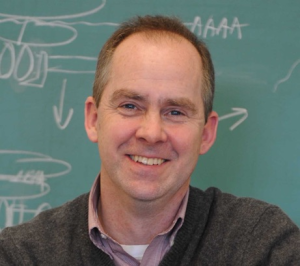 A renowned professor is coming to Marywood University tomorrow to discuss the sociological, psychological and neurobiological effects of opioid abuse.
Dr. Donald Slish, Biological Sciences professor at State University of New York (SUNY) Plattsburgh, will present "The Neurobiology of Opiate Addiction" on Thursday, March 21 at 7 p.m. at the Comerford Theatre in the Center for Natural and Health Sciences.
Slish was invited to speak on campus after Marywood English professor Dr. William Conlogue heard about his presentation from a colleague at SUNY Middleton.
"I did a presentation at SUNY Middleton because one of my friends from High School teaches there and was trying to get some of our old high school friends to speak at her campus," said Conlogue. "She had previously brought Donald Slish to speak on the campus and spoke highly of his presentation ,so I thought it'd be a good idea to bring him out here because he's talking about such an important topic."
The presentation will be organized into eight aspects of opioid addiction, including:
A brief history of opiates.
A discussion of reward and punishment roles of the ventral tegmental area and limbic system along with the history of its discovery.
A detailed description of the limbic system, its role in normal human behavior, feedback systems in it, and interaction of opiates with the system
The role of the limbic system in setting mood and the opponent process theory of anti-reward.
Changes of the setpoint of mood with chronic exposure to the addictive substance called neuroadaptation.
The correlation of addictive potential with the pharmacokinetics of specific drugs such as morphine, heroin and fentanyl.
The recovery and relapse process.
Slish said this presentation was conceived out of his desire to demystify the effects of drugs.
"So much of drug use can seem like a black box. You take a drug and something magical happens," said Slish. "In reality, drugs are mimicking or blocking pathways that are already existent in the brain."
The College of Liberal Arts and Sciences is the main sponsor of the event, but Conlogue said many disciplines across campus have expressed interest in the presentation. Science Department Chairperson Dr. Deanne Garver said her Elements of Medicinal Chemistry class is especially interested in this event.
"The students in the [Elements of Medicinal Chemistry] class study classes of compounds including opioids, so this will be a great opportunity for my students to learn from a real expert in the area," said Garver. "The students have been questioning if there is anything out there that can replace morphine in terms of its pain relief but without all the side effects so it will be really great for them to pick his brain about that."
Slish said his overall goal for the presentation is to make sure students are more aware of opioid addiction on the various affected levels.
"I hope the audience will take away an understanding of behavioral adaptation that occurs through the reward and punishment mechanisms of the limbic system and an appreciation of how opiates manipulate this system and become behaviorally reinforcing," said Slish.
Contact the writer: [email protected]
Twitter: @BrianaRyanTWW