Marywood receives grant to prevent sexual assault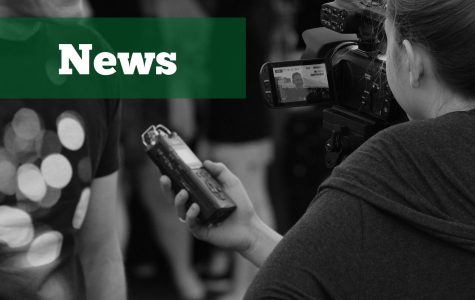 A new grant has been presented to the Marywood University by the Department of Justice's Office on Violence Against Women. The grant, titled the Sexual Assault and Harassment Awareness Response and Education, or SHARE grant, is designed to educate and enhance sexual assault prevention for students, faculty, and administration.
The $295, 264 grant was awarded on February 16, which will be applied over a three year period. This grant will be used by providing student training. It will also help to form activities that will help students and faculty have a better understanding of how to cope and bring awareness to sexual assault and harassment.
This grant will be brought to the campus by the Marywood Counseling and Student Development Center . It will put into place additional procedures for the prevention of domestic violence, dating violence, sexual assault, and stalking. There are four partners in this grant, including The Women's Resource Center, The Lackawanna District Attorney's Office, and the Dunmore and Scranton Police Offices.
Counseling and Student Development Center Associate Director Brandice Ricciardi-Lugar explained that there will be several groups created from the award.
"The programs will be offered to students, faculty, staff and administrators. This is great news for the upcoming programs. The more awareness, the better SHARE will work," said Ricciardi-Lugar.
Dr. Yerodin Lucas, Title IX coordinator at Marywood, explained that the grant was put in place for Title IX awareness. This grant will help Title IX by providing on campus resources to help bring awareness to sexual discrimination and how to prevent it from happening in the first place. Lucas is confident that this will help to educate the community about how important the topic of Title IX awareness is.
Throughout the disbursement of the grant there will be many resources available that will help the grant to reach its full potential.
The Marywood Counseling and Student Development Center are working on creating a more formal coordinated community response team, according to Ricciardi-Lugar. This means that the programs that will be put into place, stated by Riccardi-Lugar, will be the best way to learn how this grant will create a community response.
"We plan on involving even more campus partners as there is a wealth of knowledge and support on this campus," said Ricciardi-Lugar.
Any questions or concerns can be sent to Ricciardi-Lugar by email at [email protected] or by contacting the Counseling and Student Development Center. For any questions or concerns regarding Title IX, reach out to Dr. Lucas by email at [email protected].
Contact the Writer: [email protected]