Marywood again named a College of Distinction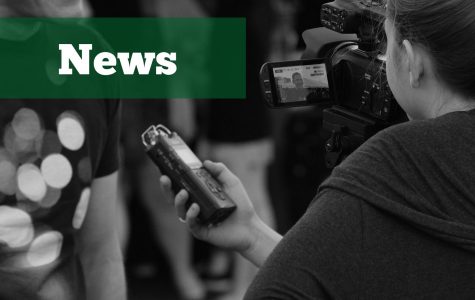 Marywood University has been recognized by Colleges of Distinction for the 2022-2023 academic year due to successes in student engagement, teaching, community and student outcomes. This is the second consecutive year the school has earned this designation.
Colleges of Distinction is a resource founded in 2000 and is designed to help students choose a college that best fits their needs.
The Colleges of Distinction qualification board is composed of advisors currently working in higher education institutions. Members of the board visit colleges and interview professors, students, graduates and administrative professionals as part of the vetting process.
Instead of using a numerical ranking scale, the organization endorses colleges and organizes them into categories based on location, academic programs and religious affiliation. These categories provide students with a comprehensive look at universities across the nation.
In addition to being recognized as a College of Distinction in Pennsylvania and a College of Distinction among Catholic universities nationwide, Marywood also received recognition for its Business, Nursing, and Education programs.
University Provost Dr. Christina Clark explained that faculty help students achieve academic success partly through high-impact experiential learning, meaning discussion groups, field trips and hands-on collaborative projects.
"It's all about active learning and making students partners in their own learning," said Clark.
Clark also noted successful student outcomes are a testament to the quality of Marywood's academics.
"[The students] are taking their education and getting into graduate schools; they're getting great jobs; they're putting it into use," said Clark.
Marywood was also recognized for excellence in the category of Career Development. Schools in this category were selected based on accessible training programs, career-centered staff, integrated career exploration and employer relations, according to the Colleges of Distinction's website.
Marywood's Career Development Center helps students prepare for job searching and eventually landing jobs in their chosen fields after graduation.
"We have Walk-In-Wednesdays for students to come in and work with someone on their resume or interview skills, or [to learn] how to apply for an internship," explained Dr. Paul Ballard, assistant provost of student success.
The Career Development Center also has a variety of resources on Marywood's website that range from networking opportunities to career assessments.
Marywood also earned recognition for Military Resources and Support. Out of the 38 colleges named as Colleges of Distinction in Pennsylvania, only 12 schools received this accolade.
Marywood's Office of Military and Veteran Services provides current service members, veterans and dependents of service members with educational resources and assistance in the transition from service to academics.
Ballard and Clark both expressed pride in the organization's acknowledgment of the school and its programs.
"It's always great to be honored for the hard work you do," said Ballard.
Contact the writer: [email protected]
About the Contributor
Madeline Adams, Opinion Editor
Madeline Adams is a sophomore multimedia communications major and is the Opinion Editor for The Wood Word. She is a special correspondent for TV-Marywood...