VSOs will not affect Fall 2023 planning
Students planning for the Fall 2023 semester will not have to worry about their program being cut, according to university officials, who said Marywood will be replacing faculty in majors that need them.
"The classes that need to be offered will be offered so students can progress in their studies and there will be faculty to teach those classes," explained Associate Provost Leslie Christianson.
Marywood University sent out voluntary separation offers (VSOs) earlier this year to full-time faculty members.
VSOs are incentivized offers that will allow someone to resign or retire on their own terms. In Marywood's case, these are being offered to those faculty members who are full-time and have worked for the university for more than three years.
Faculty Senate President, Dr. Conlogue explained "the VSO includes a time frame for faculty to make decisions that is consistent with the standard time frame for these kinds of offers."
Dr. David Palmiter, professor of psychology, acknowledged that the changes will be difficult.
"There's certainly a sense of loss of losing valued colleagues," said Palmiter. "On the other hand, we already have completed two new hires and will be searching for two others."
Dean of Professional Studies Jim Sullivan explained students might only notice a difference similar to a professor retiring.
"I would imagine that as a student you might not even be aware of it, or you might just notice like you would at a normal instance that a professor whom you've worked with has retired," Sullivan said.
It will be up to faculty affected by the VSOs to decide their next steps for their careers, Christianson added.
"The VSOs were voluntary, so each faculty member who accepted one considered their plans prior to accepting it," said Christianson. She explained that those who accepted will be heading in different directions but will always be welcome on campus.
Madeline Adams and Elizabeth Adams contributed to this report.
Contact the Writer: [email protected]
About the Contributor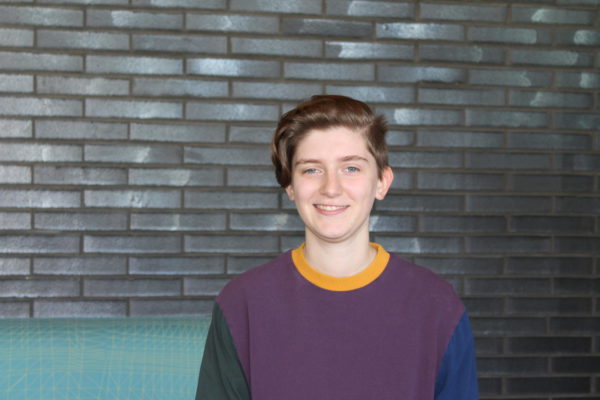 Sabrina Resuta, Graphics Editor
Sabrina Resuta is a junior graphic design major and the lead designer for the Wood Word. Sabrina is also a part of Zeta Omicron, Marywood's art honor...