Marywood celebrates 105th commencement ceremony
Marywood awarded diplomas to 834 students at its annual commencement ceremony held Saturday May 20 at 1 p.m. at the Mohegan Sun Arena in Wilkes-Barre. The number also included a group of Chinese students who traveled to receive their diplomas.
Bachelor of Music Graduate Sarah Ounsworth performed the National Anthem. The Most Reverend Joseph Bambera, D.D., J.C.L., the Bishop of Scranton, offered the invocation.
"Commencement is the beginning of something. This is your commencement; this is your beginning," said Lisa Lori, Esq., the board chair of Marywood's Board of Trustees, to the graduates seated in the arena.
The commencement speaker, Trapeta B. Mason, L.C.S.W., M.B.A., was awarded an honorary doctorate before she delivered her speech. She was named a Doctor of Humane Letters, Honoris Causa.
"The ride may not have been easy, but you're here. We're here," Mason told the graduates.
During her speech, she recited two of her poems ,"In This Season" and "Kindness Lives Here." She dedicated both poems to the class of 2023.
After Mason's speech, Sr. Mary Persico, IHM, Ed.D., spoke again to the graduating class and the audience.
"Where will you let your Marywood story take you?" asked Persico, urging the graduates to remember their Marywood journey as they enter the real world.
Reflecting on the ceremony, Emma Rushworth, a bachelor of arts degree graduate from Marywood's Insalaco College of Arts and Sciences, said she will hold her Marywood story close for years to come.
"My Marywood story is one of triumph and perseverance. I feel like the environment helped shape me through the formative years of my early adulthood. Marywood will always have that special place in my heart as much more than just my alma mater for that reason," said Rushworth.
Emily Bubel, a master of science degree graduate in speech and language pathology from the College of Health and Human Services summed up her Marywood story and experience as eye-opening.
"When I came to Marywood, I genuinely came because I wanted to make a big difference. But that was a lot of pride; I wanted to be noticeable, to be exciting. At Marywood, I learned that I don't need to strive to be anyone else in order to be seen. I learned that to do something noticeable, all you need is a community of loved ones that notices," said Bubel.
Contact the Writer: [email protected]
About the Contributors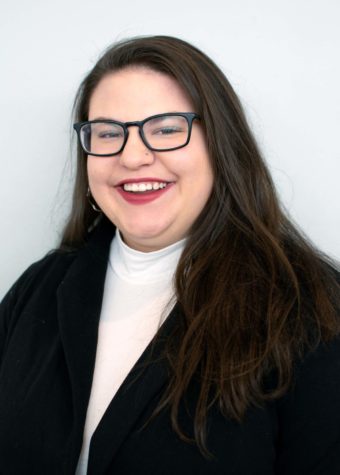 Cheyenne Amick, News Editor
Cheyenne Amick is a second-year journalism student and is the News Editor for The Wood Word. She is one of the sports anchors for TV-Marywood, and also...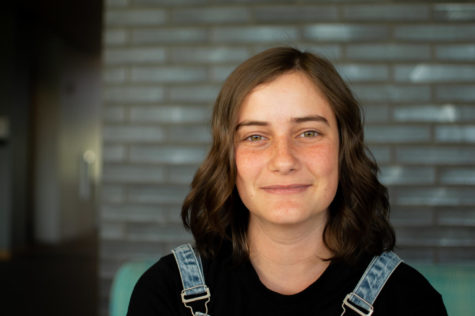 Julie Potter, Photography Editor
Julie is a sophomore photography major, planning on minoring in Art History.  She has been an active member of the Marywood Shutterbugs Photography Club...