Seniors Say Goodbye
The Wood Word would like to thank its seven graduating editors for their years of hard work and dedication, and wish them best of luck with their future endeavors! Here, we take a look back at their baby pictures and glimpse into the future with a look at their future plans. (To see the full article, check out the entire April/May 2010 issue).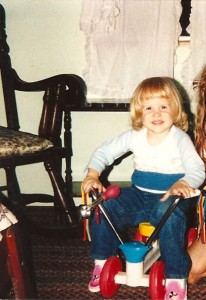 —
Amanda Toth, Editor-in-Chief:
Major: Advertising and Public Relations
Minor: Journalism
Future plans: I want to do communications work in the political sector, whether it's campaigning or working in a U.S. Senate or House office.
Fondest Marywood memory: Working on layout for The Wood Word and working on the 2008 election. Both were a lot of hard work, but were also a lot of fun and rewarding in the end.
Advice to underclassmen: Get involved! If you're a Communication Arts student, you will have to get involved, but do it anyway, even if you're not getting practicum hours. You will meet a lot of great people and will boost your resume, not to mention have a lot of fun! The experience is invaluable.
—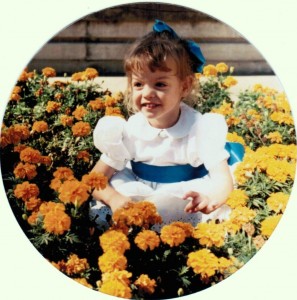 Mandy Boyle, Ad Sales Manager/ Entertainment Editor
Major: Advertising and Public Relations
Future plans: After graduation, Mandy is sticking around Scranton and will continue working part-time with Solid Cactus Inc., freelance writing, and furthering her master's degree in Communication Arts at Marywood. If you want to keep up with her, you can always check out her blog at http://mandyboyle.com.
Fondest Marywood memory: There's been a lot of great memories throughout my time at Marywood, but I have to say most of my favorite moments come from time spent involved in campus clubs and activities. PRSSA, AAF, Marywood Players, Digital Media Club, and The Wood Word have given me memories and experience I'll treasure for the rest of my life.
Advice to underclassmen: Wow – this one's a toughie, but I'd have to say take responsibility for your actions. Your ability to succeed is not dictated by what others do, think, or say, nor can you reap the benefits of hard work without putting in any time or effort. Give 100% and when you can't, own up to it. Making excuses only compromises what you really want in life.
—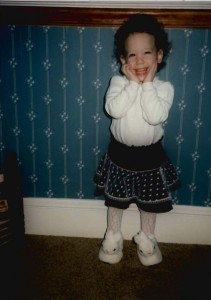 Courtney Baro, Layout/ Design
Major: Graphic Design
Minor: Advertising
Future plans: After gradation, I hope to work for a renowned publications company or advertising agency. Eventually, I hope to obtain position as Creative Director. However, regardless as to where life may take me my main goal is to remain happy and successful in all that I do.
Fondest Marywood memory: The relationships I have built with my girlfriends. I cheerish the bond I share with them. They became my family away from home.
Advice to underclassmen: Trust yourself. Be confident in all that you do.
—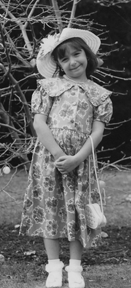 Alicia Capazzi, Layout/Design
Major: Graphic Design
Minor: Art History
Future plans: To be working as a successful graphic designer at an advertising agency, design firm or publications company in New York.
Fondest Marywood memory: Working on The Wood Word with such an amazing team (i.e. Courtney, Amanda, and Ann) and building friendships that will last a lifetime! Advice to underclassmen: If you have the opportunity to study abroad go, it will be an amazing experience that will change you forever.
—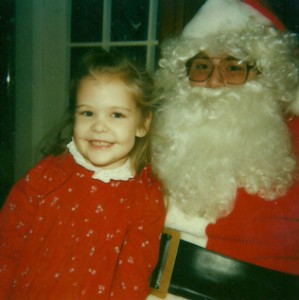 Lauren Smith, Publicity Manager/ Lifestyles Editor
Major: Advertising and Public Relations
Future Plans: To work in an in-house public relations position at an organization and eventually get my graduate degree in Communications or an MBA.
Fondest Marywood Memory: Having a semester's end PRSSA meeting at Idle Hour Lanes where Mandy Boyle brought purse muffins and I bowled horribly.
Advice to Underclassmen: Look for internship opportunities early on, and do as many as possible, no matter what your major is. Internships will be key in distinguishing yourself from other graduates when applying for jobs after college.
—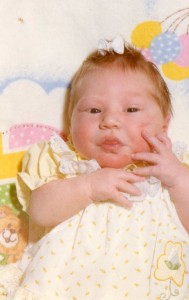 Angel Fuller, Distribution Manager/ News Editor
Major: English
Minor: Journalism
Future plans: To hopefully write for a newspaper or magazine
Fondest Memory of Marywood: Joining The Wood Word and Zeta Phi Delta
Advice to Underclassman: Marywood is what you make it. In order to make the most out of your four years here, you need to get involved in something. Marywood is a wonderful school with plenty of opportunities, you just need to expand your horizon. Dream big.
—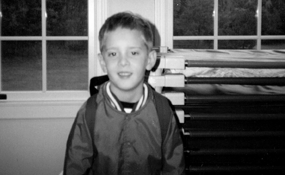 Chuck Fisher, Peace and Justice Editor
Major: Biotechnology
Minor: Environmental Science, Chemistry and History
Future plans: PhD in Immunology or Evolutionary Biology
Fondest Marywood memory: working in the labs, camping with the Pugwash Club, spending ten days doing service in San Lucas, Guatemala!
Advice to underclassmen: GET ACTIVE FROM YOUR FRESHMAN YEAR!, Do service trips; my big- gest regret was waiting until I was a junior to start going on service trips