First Wednesdays begin at the library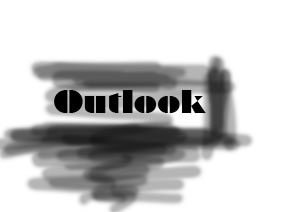 Annette M. Fisher
Guest Contributor
We have all heard of TGIF.  Most of us will either reply, "Thank God It's Friday," or "Let's go to TGI Friday's."  Well, there is a new acronym in town and it is "FWL."  There are those of us who cannot get enough of alliteration, abbreviation, or acronyms and readily admit to word addiction. Acronymfinder.com is a treasure trove for discovering that FWL can be "Fish and Wildlife," or "Forward Looking."  Let me add another meaning to FWL, namely, First Wednesdays in the Library—it has nothing to do with fish and wildlife but it is forward looking.
FWL—First Wednesdays in the Library launches February 2nd. This event is a series of workshops, talks, music, art, on or about, well, everything! Who knows, it may even feature a segment on fish and wildlife! FWL is a Knowledge Commons in a Learning Commons. It is a Village Green of fun and fact. It is a Marketplace full of ideas, a place to learn new skills, and a place to meet and greet each other.
The FWL roster for February 2nd includes:
11am to 12 noon  First installment of our new Real World Series: Travel, Study and Learn Around the Globe: Everything You Wanted to Know about Our Study Abroad Program (location: LRC 319)
12 noon to 2pm  A Drawing Social – "live" music and art in one place (location: area next to the Library Front Desk)
2pm to 3pm The first presentation in the Marywood Faculty Discussion Series on The Politics of Art/The Art of Politics (location: LRC 319)
3pm to 4pm  Enjoy an hour of guitar and voice performance (location: area next to the Library Front Desk)
4pm to 5pm  Learn Sign Language – the first of several workshop offerings on sign language (location: LRC 319)
Upcoming events will include talks on:  geocaching, college finances, personal safety, storytelling, marathon running and more!  There will be door prizes. To learn more about FWL—First Wednesdays visit our Library Blog at http://marywoodulibrary.blogspot.com/ where more details will be posted.
Hope to see you at FWL—First Wednesdays at the Library—it'll be the place to be on first Wednesdays.