Words of Wellness: Tap water a better choice than bottled water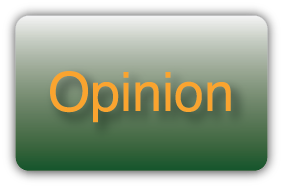 According to the Environmental Protection Agency, drinking tap water only costs about $2.00 per 1,000 gallons. I am left to wonder why people pay $1.49 just to get one bottle here on campus.
I wondered if there was something better about bottled water, or something people perceive to be better, that makes us gravitate more toward that option.
So, I took to the streets. I surveyed 30 students at Marywood and discovered that 40 percent said they prefer to drink bottled water over tap. Reasons varied.
Some cited convenience and taste. Gabbie Bower,freshman criminal justice major, and student-athlete, stated that bottled water was convenient, especially for sports.
Lauren Reiss, junior, speech pathology major, added that "some tap water tastes funny." This was a frequent response among students.
According to treehugger.com 1,500 water bottles are used each second throughout the United States. And out of the 50 billion water bottles being used each year, a total of 80 percent ends up in a landfill.
Studies have shown that tap water may contain essential minerals that many Americans don't get enough of. Among these minerals are calcium, magnesium and sodium.
According to Arik Azoulay, author of an article "Comparison of the Mineral Content of Tap Water and Bottled Waters," drinking at least two liters of water per day can increase your chances of reaching your daily recommendations for the aforementioned minerals.  Some, but not all bottled waters, include these minerals.
Ms. Jessica Bodzio, registered dietician and clinical instructor, recommended that people follow their taste buds.
"People should choose either water option based on taste preference," she said.
She explained that the ultimate goal is to consume enough water. So, make sure that no matter what type of water you choose, you're striving to meet your daily intake of 13 cups for men and 9 cups for women.
While any type of water is better than none, I personally believe that tap water is the way to go for the following reasons:
It provides many minerals that some bottled water lacks
It's cheaper
It's more environmentally friendly
You can avoid potentially harmful chemicals that are found in some bottled water.
So, next time you want to reach for a bottle of water, think twice and make the switch to tap.