Wood Word supports Aquinas battle for free press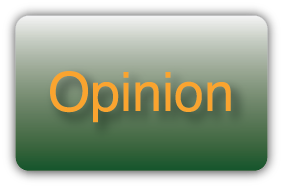 Journalists have a responsibility to provide fair, truthful, and unbiased information to their audience–so says the Society for Professional Journalists' Code of Ethics.
In order to do so, journalists must delve into a story, gathering news and information that emphasizes the facts and separating them from opinions.
One of the most critical means of collecting facts and information is talking with sources. However, what is a journalist to do when she is denied access to the sources that are so crucial in the development of a news story?
This is the question that Christina Scully and Colleen Day of The Aquinas, the University of Scranton's student newspaper, recently asked in editorials they published last month.
Editors at The Aquinas said that they consistently have been denied access to campus sources. They asked their audience in an editorial published on Feb. 20 if they were aware that "Aquinas reporters cannot speak to University employees without the consent of The University's public relations team."
Also according to Aquinas editors, the University's Student Affairs office manages The Aquinas' budget; as a result, articles that reflect poorly on the University often are denied publication, they said.
The Times-Tribune even picked up the story. In an article by Rebekah Brown, published on Feb. 28, Melissa Melewsky, a media law attorney of the Pennsylvania NewsMedia Association stressed the importance of disallowing access to sources.
"If they are truly trying to train journalists, they are discouraging journalism by limiting access to sources," she was quoted as saying in the article. "That kind of heavy-handed control of what should be a free process, an uninhibited process, is a disadvantage to the journalism program they're trying to run at that school."
Editors at The Wood Word can relate to the experiences of the editors at The Aquinas.
We often experience a number of obstacles when trying to report news on our campus. Though we are rarely outright denied access to sources, we instead are given the runaround; we are forced to wait days or weeks for responses to interview requests, we are given information off the record, and sometimes we are completely ignored.
When this happens, not only are we unable to provide important news to our campus audience, but also we are being denied the experience we need to prepare for our field of study.
Administrators at the University of Scranton, Marywood University, and every college, public or private, have a responsibility to help students succeed both now and in the future. For student journalists, this means access to administrative sources in a timely and supportive manner.
Such access allows student journalists to provide timely, accurate news to their audiences while building the experience they need to serve citizens as professional journalists.
To the editors at The Aquinas, we understand your struggle, and we support you. Keep fighting the good fight. We plan to do the same.
hyperlink