Editor's Note: Our coverage of the Ferguson protest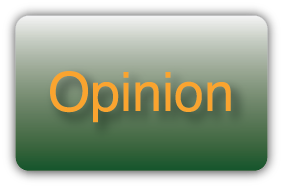 Yesterday, a group of Marywood University students exercised their First Amendment right of free speech to protest the outcome of the grand jury proceedings in the case of the Ferguson police shooting of a young African-American – as did a number of students at colleges and universities throughout the country. During the protest, a student hung a United States flag upside down with a message written on it expressing feelings about the Ferguson decision.
The Wood Word, Marywood's student newspaper, reported on that event as part of its ongoing mission of covering on-campus news events. As part of the editorial process, a picture of that flag, along with other photos, was posted to the newspaper's Facebook page. The photos were selected to convey the nature and scope of the protest by the students.
It seems that because the story appeared on The Wood Word's Facebook page, several commenters have made the erroneous assumption that The Wood Word staged the protest in order to generate a story it could then cover. This is totally false. The event was planned and publicized by a group of Marywood students; The Wood Word decided to cover the event based on a flyer posted on campus and a social media event created by one of the protest organizers. A number of mainstream media outlets use their social media channels to post breaking news or photos prior to writing a story about an event that subsequently appears in print, broadcast or online outlets.
We should note that a staff member at The Wood Word was one of the protestors. This fact was not known by the editorial management of The Wood Word prior to initiating coverage, nor was that staff member who protested part of the editorial process of covering, editing and posting the story. We understand that this raises possible ethical questions; however, we have taken—and will continue to take—every measure to ensure that the story is reported objectively and with the highest journalistic standards.
The staff of The Wood Word is in the process of writing a story on the event for the publication's website (www.thewoodword.org). We wish to note that according to the Student Press Law Center, the actions of the protestors were protected speech under the First Amendment—as was The Wood Word's coverage of the event.
The Wood Word remains committed to covering news events on campus fully and fairly, seeking to put in perspective events of all kinds that occur on campus. Please see our website (www.thewoodword.org) for updates.