King Abdullah provides an example of how to deal with extremism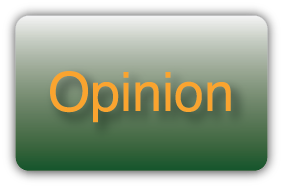 Last week, the radical Islamist group ISIS released a video. The video, for which the word "horrific" is not strong enough, shows the execution of Jordanian airman Muadh al-Kasasbeh. He was put in a cage and burned to death.
According to The Guardian, Kasasbeh was captured on Dec. 24, and officials say that Kasasbeh's death occurred on Jan. 3.
Despite the execution, ISIS implied that they would be willing to trade a supposedly-still-alive Kasasbeh for Al Qaeda prisoners in Jordan's custody.
The nation of Jordan immediately sprang into action, launching into a full-fledged assault on ISIS. According to Fox News, Jordan's monarch, King Abdullah, said that the assault would last until Jordan runs "out of fuel and bullets."
Besides being the kind of quote that immediately gets itself into the history books, this single line is incredibly important, for one simple reason. It shows that even the Middle East is capable of taking a strong stance against radicalism.
Of course, King Abdullah could be accused of reacting a bit too harshly to the atrocities of ISIS. According to NPR, Jordan immediately started making good on its promise of vengeance by executing two Al Qaeda prisoners in their possession, and ISIS claims that American hostage and aid worker Kayla Mueller was killed in Jordan's assault, which has only recently been confirmed by Mueller's family and the White House.
But it is important that people in the West do not begin to condemn Jordan for their response to ISIS. Mueller's death is not Jordan's fault. It is the fault of ISIS, the monsters who took her hostage in the first place, when she just hoped to help the people of the Middle East.
The world should stand with Jordan right now, because they have the gall to do something about ISIS that the rest of the world has seemed reluctant to do: fight back.
Hopefully, ISIS can be defeated long before King Abdullah indeed runs out of fuel and bullets. While escalation of violence does not always need to be the answer, when dealing with groups like ISIS, sometimes, it seems like the best bet.
Something must be done about ISIS's threat in the Middle East. If it is not, their reign of terror will only continue to expand, while endlessly finding young recruits to brainwash and radicalize.
Perhaps it is time for the United States, the United Kingdom, Japan, and all of the other countries that have been negatively affected by ISIS to join King Abdullah in his campaign to wipe these truly evil people off the face of the earth.