Is the Clinton email scandal really a problem?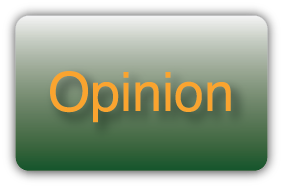 Former Secretary of State Hillary Rodham Clinton has been under fire for her use of a personal email account during her term, according to CNN. She utilized a private server that was registered to her home address, neglecting to use an official government email.
The government email would have allowed for easier preservation of the documents as sent mail. Clinton believed that her emails would automatically be preserved as they were being sent to other government accounts. However, it would mean that every person in the State department would have to have their emails checked by archivists.
Upon receiving the State Department's request, her team promptly sent 55,000 pages of documents, but this does not necessarily mean that these are all of the emails in question. Even then, the emails have yet to be released, so there is no way of knowing if any sensitive information is contained within them.
The question stands, "Did Clinton do anything out of order?" and the briefest possible answer that I can provide would be, "Well, no."
There is no hard and fast rule that can penalize her for using a private email. It is suspicious that she chose not to use an official government email for official government work, but there's no reason why she should not have.
It would certainly appear as if Clinton's adversaries want to make a lot of noise with the upcoming 2016 election, and mar her reputation through some trivial email scandal.
Now that Clinton's declared her candidacy, more and more strange findings will come out of the woodwork in wild attempts to put her in as negative a light possible.
Next thing you know, she'll be accused of using up all the hand soap in a public restroom.
However, there is only one problem with the overarching concept of that plan.
There is no scandal here.
According to the same CNN article, Colin Powell and Condoleezza Rice both had and used private emails, though they both also had government emails as well, which is where the issue arises.
The fact that Clinton simply chose not to use a government email is not technically a problem, nor does it seem to be one as she has handed over her emails.
If we are going to make a big deal out of it, there should have been a real or, at the very least, an imaginary line that was crossed before we start an uproar.
Contact the writer: [email protected]