New York papers take control on gun issues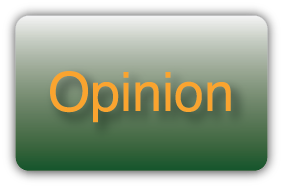 ---
A couple of weeks ago, The New York Daily News ran a series of front pages regarding gun control. The front pages on Dec. 3 and Dec. 4 went viral, with text reading "God isn't fixing this" and "He's a terrorist, but so are these guys, and this guy," indicating recent mass shooters and National Rifle Association chair Wayne LaPierre.
Also on Dec. 4, The New York Times ran an editorial titled "End the Gun Epidemic in America" on its front page. This was the first editorial on its front page since 1920, when Warren G. Harding was announced as the Republican presidential candidate.
These New York papers are doing it right.
As Congress' ineptitude with the issue of gun control continues to leave all of us at risk, these papers have risen to the challenge of imposing pressure on our all too apathetic lawmakers.
These papers are performing civic duties above and beyond those of our elected officials. They continue to inform the public of the alarming statistics of our mass shootings issues, they continue to report on the status of the innocent lives lost to senseless violence, and they continue to offer suggestions and opinions on how to solve what is a nationwide crisis of safety.
Some people are complaining that they are tired of all this media coverage with gun control. As long as innocent lives are snatched away by unregulated gun owners, this coverage will continue and it ought to. The more we know, the better equipped we are as a public to make decisions.
Likewise, people believe the media is skewing the issue. They feel that they are being pressured to believe that Americans have a gun control issue, when, really, they do not. When America stops having 31 percent of the world's mass shootings, with nowhere near the world's largest population, then they can say the issue is being skewed. Until then, facts are facts.
There have been more shootings than days so far in 2015. Knowing this, we ought to read more and learn more from these New York papers and the many others reporting on these gun control issues. These issues are here to stay until our lawmakers step up, so we ought to inform ourselves and let them know why to step up as best we can.
Contact the writer:
[email protected]