#OscarsSoWhite is a problem with all of us
For the second year in a row, the Oscars became the talk of the town, but for all the wrong reasons. The hashtag #OscarsSoWhite started trending on various social media outlets and people took to these sites to express their dismay at the whole debacle.
What was all the fuss about?
The Best Actor nominees include Bryan Cranston ("Trumbo"), Leonardo DiCaprio ("The Revenant") and Michael Fassbender ("Steve Jobs"). The Best Actress nominees include Cate Blanchett ("Carol"), Brie Larson ("Room") and Jennifer Lawrence ("Joy").
In the supporting categories, Best Supporting Actor nominees include Christian Bale ("The Big Short"), Tom Hardy ("The Revenant") and Sylvester Stallone ("Creed"). The Best Supporting Actress nominees include Rooney Mara ("Carol"), Rachel McAdams ("Spotlight") and Kate Winslet ("Steve Jobs").
Notice anything?
The Academy once again did not nominate any man or woman of color in the acting categories.
I thought that the Academy would not make such a mistake again after receiving severe backlash from many people within and outside the entertainment industry last year. It shed light on the bias in Hollywood and how despite being in the 21st century, people are still stuck in the discriminatory thoughts of the '60s.
Many would argue that there were no noteworthy performances from people of color this past year, but I beg to differ.
Idris Elba gave a power packed performance in "Beasts of No Nation,"while Will Smith's portrayal of a forensic pathologist in "Concussion" was extremely compelling. While Sylvester Stallone of "Creed" bagged a nomination for his performance, it was Michael B. Jordan's acting that won audiences across the world.
The nominations' announcement sparked again the same debate, the same disappointment expressed by noted individuals from the industry. Actress Jada Pinkett Smith, also wife of Will Smith, posted a video to Facebook announcing that she will boycott this year's Oscars. Following this, acclaimed director Spike Lee also announced that he would not be in attendance at the event.
Subsequently, prominent publications of the film industry are also speaking out about the issue. Claudia Eller, Variety magazine's co-editor-in-chief, unveiled the image of their cover on Twitter, which read "SHAME ON US" late Monday night. 
"Tomorrow's cover on Diversity crisis will be a must read," she wrote. "As the cover line states, we are all to blame. Let's act!" 
I agree with this one hundred percent. Why is it that we speak up about this issue, and matters pertaining to diversity in film once a year? Why is it that it takes the Oscar nominations to prompt a social media movement on an annual basis? Why isn't this in everyone's faces all year round?
Television in the past two years has made a great comeback in terms of diversity. There are so many people of color playing protagonist roles in television and are killing it and people cannot get enough of them. Taraji P. Henson's role as Cookie in the acclaimed "Empire" has critics and viewers raving about her performance, so much so that it earned her a Golden Globe for her performance.
Similarly, Viola Davis's role in "How to Get Away With Murder" has had viewers begging for more. Gina Rodriguez's lead role in "Jane the Virgin" and America Ferrera's performance in "Superstore" has audiences across the globe enticed.
Theatre also upped its game when Tony award winner John Tiffany cast a black Hermione in "Harry Potter and the Cursed Child." 
If television and theatre are so ahead in terms of diversity, then why is film lagging behind? Why don't we say anything when we go watch a film and see a majority of Caucasians on screen? We are so self-absorbed in entertaining ourselves that we don't care about the real issue here.
Following this year's backlash, the Academy is going to start implementing new rules to bring in more diversity into the industry. Of the many rules, the Academy has decided to take immediate action to increase diversity by adding new members who aren't politically active. This will ensure members an opportunity to become more active in Academy decision-making and head in a direction where diversity is more prominent. 
Let's just hope that these new measures bear some fruit and are beneficial to those actors and actresses of color who work endlessly to deliver powerful performances to audiences around the world.
This year's nominees for film and acting rightfully deserved their nominations; I don't think there's any bias there. However I do wish that at least Idris Elba was nominated for his performance in "Beasts of No Nation."
Next year hopefully will be the year for the highest number of people of color being nominated for the Oscars. They won't be nominated because the industry retaliated against the current nominations but because there are a number of promising films directed by people of color and acted by under-represented groups in film that deserve the Academy's attention.
For example, the period drama "The Birth of a Nation,"directed by Nate Parker, received a lot of praise at this year's Sundance Film Festival. The film is a biopic of one Nat Turner, who led a 48-hour slave rebellion in 1831 and then escaped capture for two months even as white lawmakers retaliated as disproportionately as expected.
Similarly, "Kiki," a documentary that was screened at Sundance, is being heralded as a "Paris Is Burning" for a new generation and is creating Oscar hype for next year. The documentary looks at the lives of a group of black and Latino LGBT youths who participate in the dance of voguing, which they call "kiki." The film gained recognition for tackling issues such as police brutality, HIV and AIDS. The film was shot over the course of four years.
I hope that next year, films like these gain the recognition and hype that they deserve. I hope that films like these can force us out of the bubble of ignorance that we live in and speak out about issues way before they hit us in the face.
Most of the time, we are so self-absorbed with all our own issues that we ignore what's going on in the outside world. Why is it that events like these prompt us to speak out and engage in Twitter wars?
It's frustrating. But at least, it got everyone talking; everyone is aware. And in my opinion, that's a good thing, we are all united in this argument and unity these days doesn't come around very often.
This isn't an issue with Hollywood; it's an issue with everyone and who choose to stay ignorant.
This conversation does not need to happen once a year, it should happen all year round. Not just when we get fired up after reading a list of nominees. This idea also needs to be reiterated in Hollywood when making superhero movies with a star-studded Caucasian cast with not a single African American or Latina actor or actress. It is when we see movies like these that we get so used to not seeing people of color in cinema and feed our ignorance and lack of awareness.
The problem starts with you. When you go watch a movie in a theater and you see an all Caucasian cast, that's when you should start talking. That's when you pull out your phone and starting tweeting. That's when you write an essay-long Facebook post. Not when something happens on an annual basis and you hop on the bandwagon to have an opinion for the sake of it.
Remember, the problem starts with you and this is your call not to be ignorant.
Contact the writer: [email protected]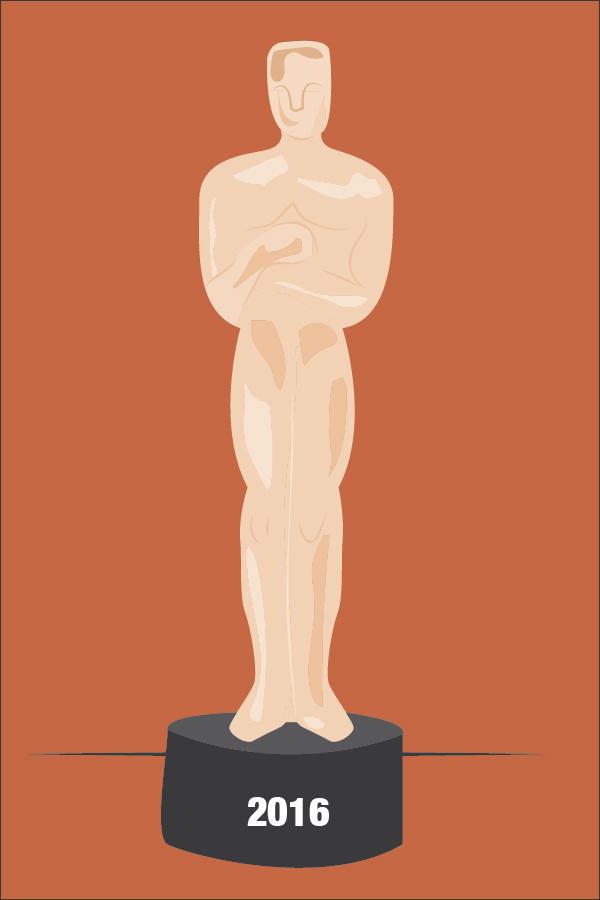 Photo credit/ Kelsey Van Horn