OPINION: Dear Melania: Stop Trump's online hate, then worry about cyberbullying
Mrs. Melania Trump, future first lady, said in a campaign speech in Philadelphia that she would make cyberbulling her platform during her time in The White House.
"It is never okay when a 12-year-old girl or boy is mocked, bullied or attacked," she said in her speech. "It is terrible when that happens on the playground, and it is unacceptable when it's done by someone with no name hiding on the internet."
That 12-year-old girl was once me. A classmate of mine created a Facebook page in 2010 entitled "Everyone Hates Bethany Wade." At its peak, the page had more than 80 likes, and though the school got involved, the maximum punishment was a phone call home.
I am not alone.
In 2015, 34.4 percent of American students between 11 and 15 years old said they had been cyberbullied. Cyberbullying has not gone away, and steps need to be taken to prevent it.
After hearing Mrs. Trump's speech, you might think I would be happy about her choice to speak out against something that I have been victim of and advocate against.
I'm not.
I understand that this is a strategic move on her part, especially after everything that has happened this election in terms of online negativity; however, her husband is arguably responsible for inciting much of that negativity with his campaign rhetoric.
Donald Trump also has a track record of using Twitter to attack other users. Whether it be against other Republican candidates for president, like Rand Paul: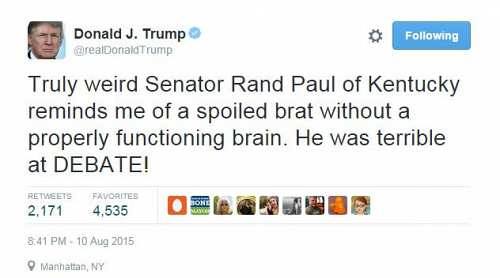 news anchors like Megyn Kelly: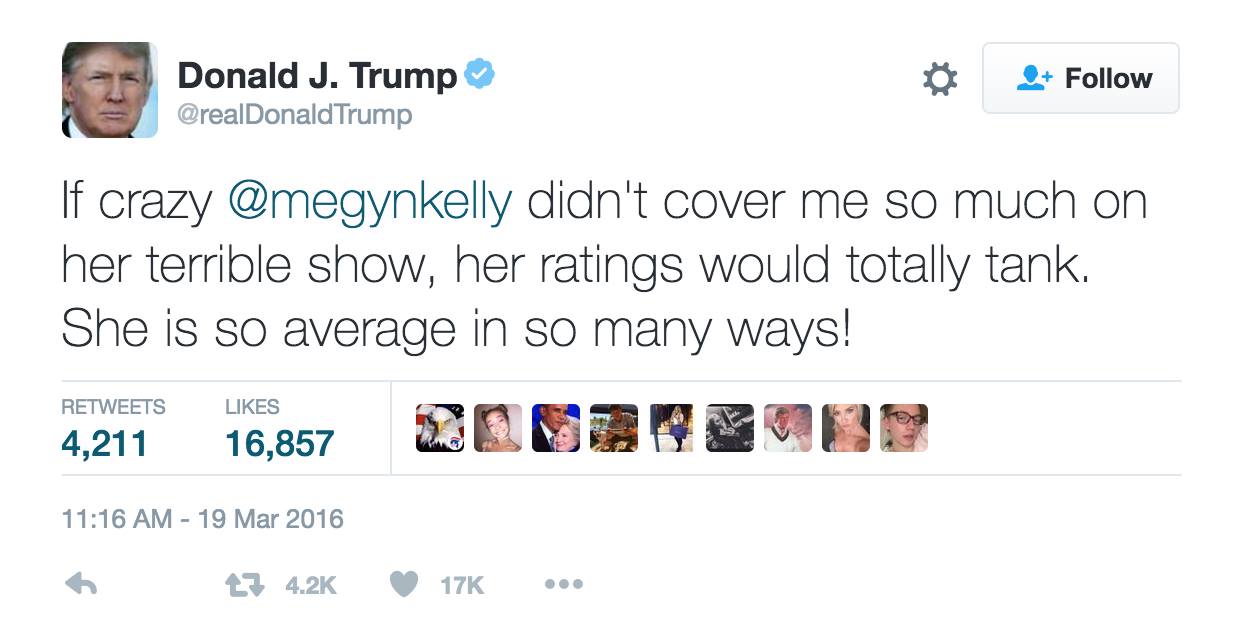 entertainment figures like Jon Stewart: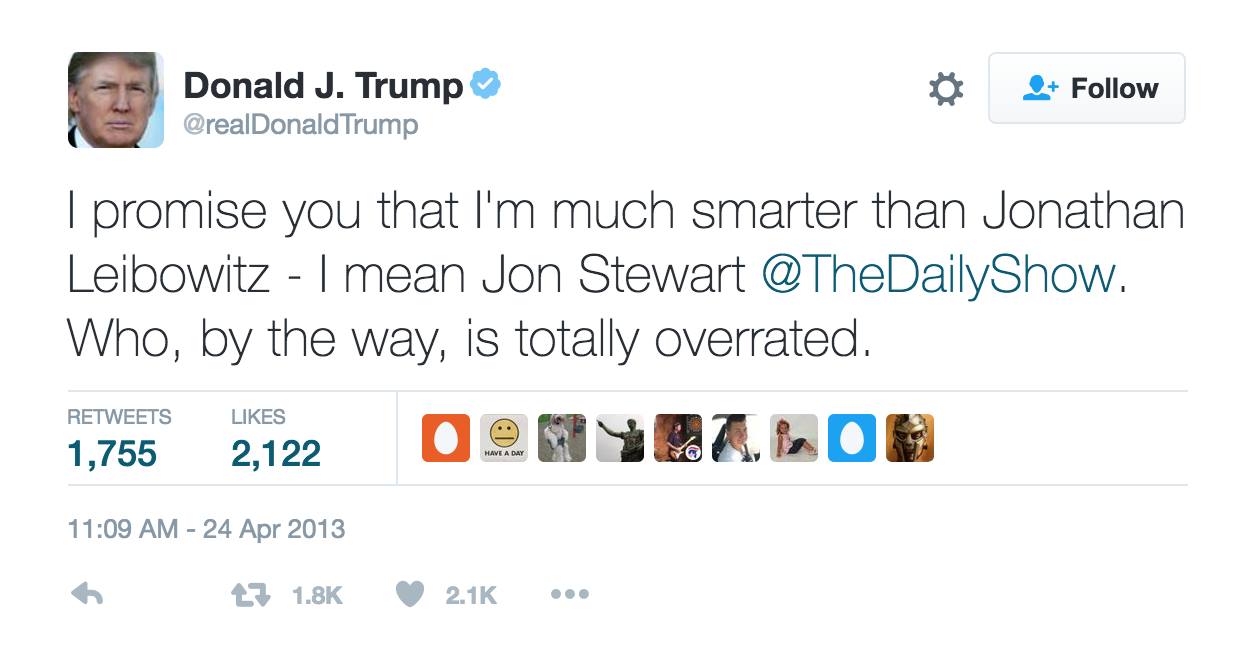 or even more general tweets aimed to insult various groups for their appearances: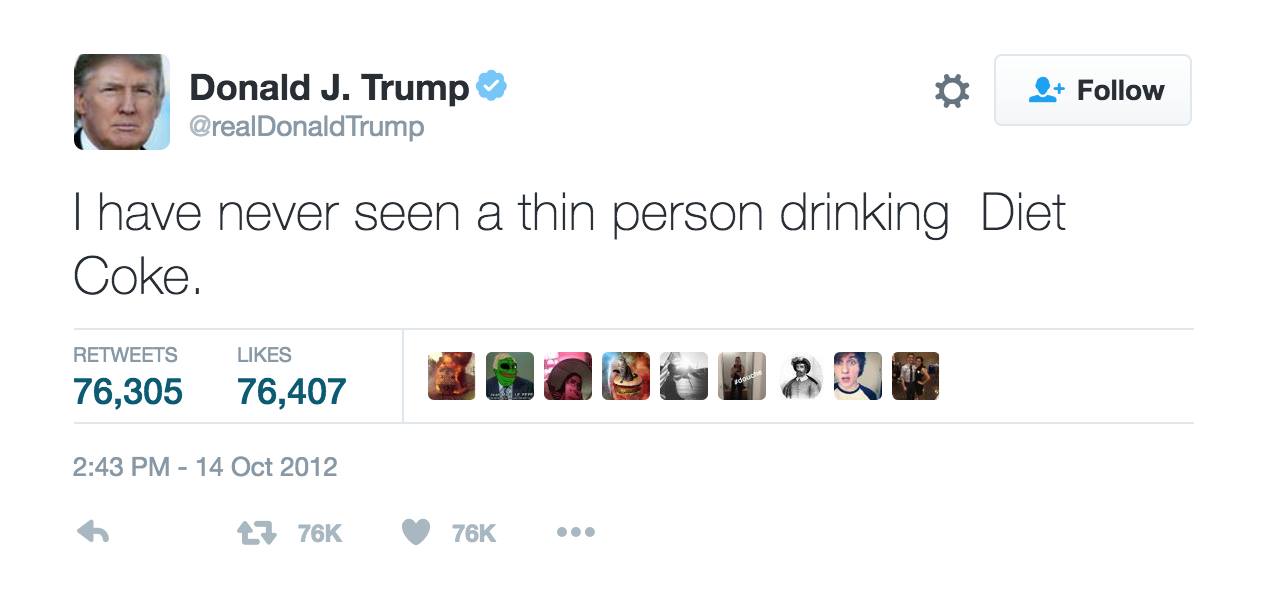 Trump's Twitter account is full of hostility toward anyone who opposes him.
I want to take Mrs. Trump and her desire to help this cause seriously, but as of yet, she has not commented on her husband's online behavior. Her omission of this significant detail suggests to many that she sees her husband's behavior as acceptable.
It's not.
Mrs. Trump has an opportunity to use her platform for a cause that, despite the increase in media attention, has only grown worse. She can distance herself from her husband's online behavior, but to be credible, she must hold him accountable for it.
With extremes on both sides causing violence and hate right now, Mrs. Trump has a chance not only to show her potential as first lady, but also to help lead America on the right path to peaceful disagreement instead of abuse.
Maybe when she responds to her husband's tweets, I will be able to see her as an ally in the fight against cyberbulliyng. Until then, I'm going to keep advocating for an end to online harassment.
Because someone has to.
Contact the writer: [email protected]