OPINION: The iPhone X's price tag is exactly what we should have expected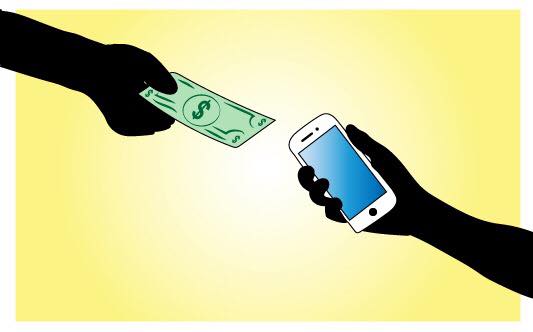 Apple celebrated the 10th birthday of the iPhone this month with the release of the iPhone X and the iPhone 8. 
Either way, at $999 the iPhone X (that's "10," not the letter "x") is for sure the most expensive iPhone to leave Apple's factories.
Every year, we hear the same sort of buzz as we get closer and closer to the next iPhone launch in the fall. As soon as the hype from one new iPhone dies down, rumors of the next big reveal start popping up. After the iPhone 7 released last fall, rumors for 2017's iPhone started appearing online as early as December.
Every year, we expect to hear big changes from Apple, and every year we get something. The iPhone 8 is an upgrade from the iPhone 7, but only slightly. Even if each new generation of phones are only a short cry away from the last, they're still upgraded. And it's almost guaranteed that even with the smallest changes, people will buy each new generation.
That's really all that matters to Apple- that their products sell. Apple knows its user base and knows exactly what will make them money with each new product.
While Apple offers a more budget-friendly option with the iPhone SE, the iPhone is first and foremost a premium product. It has premium features and is sold at a premium price.
The iPhone 7 Plus launched with a starting price of $769 for a 32GB option. The iPhone 8 Plus will start out with 64GB and retail for $799. The iPhone X sits at a higher tier and sells for a higher price of $999. This should come as no surprise.
The iPhone X was designed to celebrate the 10-year anniversary of the iPhone. It has a bigger O-LED screen than its counterparts, and comes with Apple's new Face ID. Pretty much the entire front of the phone is a screen and can scan your face like something straight out of a SyFy movie. That's some seriously cool tech, and costs more money to develop, source and add to the device.
The iPhone X isn't meant to compete with the $799 iPhone 8 Plus; it doesn't have a competitive price tag. But Brendan Nystedt breaks it down in this WIRED.com article, and in the end it's not much more expensive than any other iPhone. People are going to buy it, just like they buy $800 iPhones and Apple's $2,000+ laptops.
Everything Apple does is expensive, and a premium iPhone for $1,000 is nothing new.
Contact the writer: [email protected]
Twitter: @WeidnerTWW