Women's Soccer Preview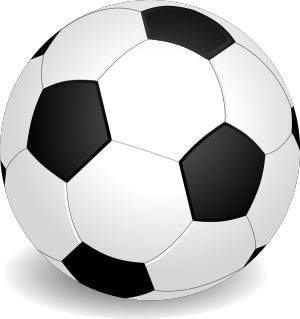 Shane Ostroski
Sports Editor
As the 2010 Marywood Women's Soccer season has officially kicked off, expectations are riding high. In 2009 their season ended one win short of reaching the NCAA Tournament, with a tough 1-0 loss in the CSAC championship game to Cabrini. That loss has motivated the Pacers to make it to the NCAA Tournament this year. " Our goal for the season is to win the CSAC and advance into the NCAA Tournament. We made it there two years ago, but we lost our first game in penalty kicks, if we make it back this year , we wont be satisfied unless we win some games," said Junior Midfielder Diana Young.
There is no doubt that the team has the talent to reach their goals. At the annual CSAC pre-season coaches' conference, the Pacers were voted the favorites to win the CSAC this season. What is even more impressive about being named pre-season favorites is the Pacers are without last season's CSAC Player of the Year, Lisa Hanselman. Hanselman accounted for 18 goals and finished with a team high 39 points. The ranking is a testament to how deep and talented the team really is.
The Pacers return eight starters including their three captains, Goalie Meghan Coyle, Defenseman Andrea Barker and Midfielder Leslie Highman. Coyle was named to the First Team all CSAC for her work between the pipes in 2009. Barker like Coyle was also named First Team all CSAC for her play last year. Highman was named to the Honor Mention Team, as she started all 18 games while scoring two goals. " Our captains have done a great job of showing leadership on the field. The team looks up to them and we all respect our three seniors," added Young.
Sophomore Siobhan Blancaflor leads a talented group of young Forwards. Blancaflor was named to the Honorable Mention Team last season as a Freshman. Junior Caitlin Light will be called on for leadership at the Forward position as she is the most experienced at the position. Light played in every game last season, posting four goals. Sophomore Erin Doyle scored twice last season for the Pacers. Freshmen Erin Jones and Katrina Kincel round out the Forward position this season.
The Midfield position is in capable hands with Highman and Young, along with Senior Jennifer Slesinski, and Sophomore Olivia Habicht. Young scored one goal while assisting on two others. Slesinski finished last season with two goals and two assists. Habicht was named CSAC Rookie of the Year and was placed on the First Team All CSAC as she registered eleven goals and assisted on four more. Sophomores Jessica Cosentino and Kaitlin Harskins along with Freshmen Emma Nye and Josephine Hall will fight for playing time.
Arguably the strongest position for the Pacers this season will be Defense, with Barker, Senior Shannon Hresko, and Sophomore Lacey Habicht. Hresko was named to the CSAC Honorable Mention Team, she scored one goal and added an assist. Habicht accumulated four assists last season for the Pacers. Junior Kaitlin Hresko, Sophomore Chelsea Pixley, and Freshmen Morgan Walker, Paige Madary, and Nicole Phillips add depth to the Defense position.
Megan Coyle stopped 72 shots on goal, while only giving up 16 goals last season. She is backed up by Sophomore Dominique Kozuch, and Freshman Nicole Davis.
The team is coached by Andrew Smith, who is in his 11th year as head coach for the Pacers. He has earned Coach of the Year three times including one last season. He is assisted by Anthony Roma, who played here at Marywood for his junior and senior season. Elizabeth McGill is serving her third year as volunteer assistant coach, as well as goalie coach for the Pacers.
The team as of deadline was 2-2-1, posting wins over Hartwick College and Utica College. The Pacers lost to Wilkes University and Ithaca College, who is currently ranked 16th in the nation. The team tied Misericordia University 2-2. The Pacers started their CSAC schedule with Gwynedd – Mercy College on September 21st. Go out and support your Pacers as they try to prove that they are indeed the best team in the CSAC conference.