Calling all divers: Dive program looking to add to team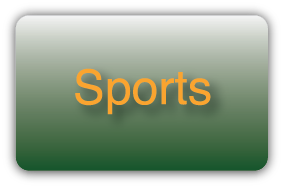 The start of the swimming & diving season on Sept. 12 marks the fourth year for the program. The program has a lot going for it, with a new aquatics center, returning coach Lauren Colby, and new three-meter and two one-meter boards. But there is one thing missing in this successful program: divers.
Though the program boasts 43 members, the majority of those members are swimmers. Only four–two men and two women–are divers.  
The team will be holding tryouts for anyone interested in joining the program now through September. Coach Lauren Colby is encouraging anyone interested to pursue the team.
"Anyone is welcome to try out. Both men and women. I don't want anyone to feel afraid of like they need a lot of experience," she said.
Colby joined the coaching staff last fall and immediately got the diving program on its feet.
Heather Wimmer, junior psychology major, and diver on Colby's team also encouraged anyone men to consider trying out.
"We are an up and coming program," Wimmer said. "They don't need a lot of experience, just a good attitude."
This attitude has brought success to her squad last year, earning respectable second, third, and forth place finishes at conference finals.
"I want people who are willing to learn and be successful. If you want to learn to dive and be part of a team, it's well worth it," Colby said.
What is lacking right now in the program is the numbers.
Colby is looking especially for male divers, as the team was lacking in male divers going into conference finals. She said she believes adding male divers will be key to a successful finish at the Landmark Conference Finals for the mens team.
"Male divers would get us a lot of points at the conference meet. There are not a lot of teams that have diving in our conference," she said. "I think it would be a lot of fun for them."
The commitment level is practicing five days a week, and participating in meets on weekends. Colby said she wants to reassure anyone on the fence that it is worth it to try out.
"You can't lose. You might find a passion you never knew you had. I'd welcome anyone to try out," said Colby.
Anyone interested in diving should contact Coach Colby at [email protected]