Track & Field added to athletics program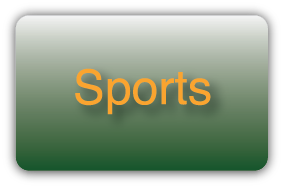 The athletics program has added track and field to its growing list of varsity sports. The new program will begin competitively in the year 2015 and will be joining the Colonial State Athletic Conference.
 Building the program from scratch, Marywood hired Coach Scott Hutchinson this September. He has 26 years of head coaching experience in both track and field and cross country. Hutchinson will officially take over the cross country team as of January 2014.
Hutchinson embraces this task along with building a program from the ground up. Plans for a 2014 club track and field team are already underway.
"There will be five or six meets for the club to get everyone excited. I've never been afraid of a new challenge, and I think this is a great opportunity," said Hutchinson.
Dr. Mary Jo Gunning, director of athletics and recreation, said that Hutchinson is exactly the right fit for Marywood.
"I believe he will be a good example of Marywood's mission. [He's got] good values, and [is] a role model for students," said Gunning. "I think to be a good coach, you have to be a good person first, and I believe he is both."
Within the next couple of years, the main focus is to get numbers, Hutchinson said.
Hutchinson and the school have already received great interest from many athletes. More than 200 men and 150 women from around the country have contacted him expressing desire to be part of the program. Hutchinson will begin his recruitment from within the school.
Gunning said she hopes within the next three years to really get the program up and on it's feet.
"I'd like to make sure we establish recruitment and adequate numbers. I'd also like to see us have a competitive schedule and get better every year," said Gunning.
Hutchinson said he welcomes anyone expressing interest in the program.
"If a young man or woman wants to give it a try and they have the right attitude and work ethic, I'll give them the opportunity," he said.
For long term goals, Hutchinson has great ambition aiming to send athletes to very prestigious events such as regional meets and ECAC (Eastern Colonial Athletic Conference) championships, and even aims to qualify beyond.
"We'd eventually like to send as many athletes as we could to nationals," he said. adding."It's going to bring another competitive venue to all of our students, and one that our students have expressed interest in, as well as be a good support system for recruitment. It provides us with another opportunity to enhance Marywood's reputation."
Anyone interested in the track and field program should contact Coach Hutchinson at [email protected]