Turkey Trot raises funds, promotes wellness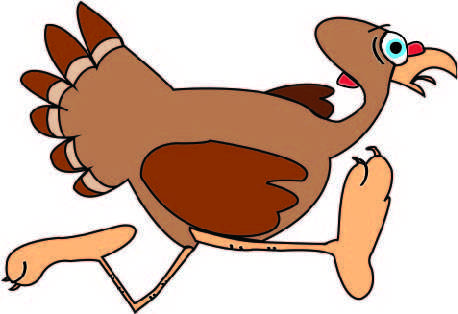 Marywood's first Turkey Trot 5K race was hosted by the Support Staff Senate. The event was a fundraiser put together by Marywood's Stephanie Campo, the president of the group, and Mauri Olivetti, the vice- president.
 "Our funds back up in the support staff, and give an award to an incoming freshman who represents core values," said Campo.
When Campo and Olivetti got together to organize the Turkey Trot, they thought a 5K was a good way to raise funds while promoting wellness.  
"You didn't have to run," said Olivetti, "You could walk also. We made it so any level could participate."
The 5K drew a crowd of nearly 60 people. The entry fee was $15 and donations of non-perishable items were accepted at registration as well.
The fundraiser benefitted the Marywood support staff, as well as the St. Francis of Assisi Soup Kitchen. Donations of non-perishable foods went to the soup kitchen as well as a small monetary donation.
The rest will be used to fundraise for the support staff as well as a small scholarship for an incoming freshman.
"All participants got a t-shirt at registration. We had raffles as well too. Gift cards and baskets from The Scranton Running Company, Dunkin Donuts, and Target, were all donated as well," Olivetti added. "We had medals for the top three male and female finishers for over 18 and under 18."
Both Olivetti and Campo are pleased with the turnout. Campo says "We had a lot of fun with it. It's something we would like to make an annual event."