Sports Talk: Great QBs, defenses set stage for championship weekend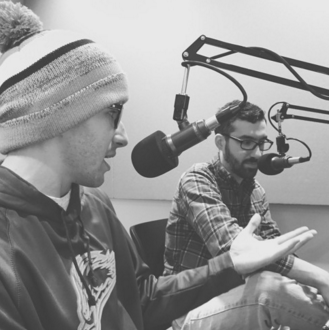 This Sunday, the New England Patriots fly out to Denver for Tom Brady vs. Peyton Manning XVII at 3:05 p.m. ET, and the Arizona Cardinals come east to battle the Carolina Panthers at 6:40 p.m. ET to try and punch their tickets for Super Bowl 50 in San Francisco.
While everyone this week will be running the headline Brady vs. Manning, Denver's strength really lies with their defense. Ranked #1 in total defense and #4 in points against, Denver will look to stop a rejuvenated NE offense with healthy starters Rob Gronkowski, Danny Amendola, and Julian Edelman back in the lineup with recently added journeyman Steven Jackson.
Meanwhile, Denver will look to expose a banged up New England defense now missing Jerod Mayo to injured reserve with several others limited to practice Thursday. That being said, Denver finished the year #19 in points while Manning, though he missed almost half the year, was still second in the league in interceptions with 17. If Denver wants to have a chance, they cannot kick five times against New England; time of possession and finishing drives will be crucial.
Despite the Mile High's stout D and New England's assortment of ailments, John and I give New England the nod by a score or two. It's awfully hard to pick against Brady, Gronk, and Bill Belichick on their "Deflategate" revenge tour. Manning and Denver's once-dynamic offense have fluttered of late, and it'll cost them on Sunday.
Turning our attention to the NFC. This matchup of Cam Newton vs. Carson Palmer is the one that showcases two of the top candidates for league most valuable player. The league's top two scoring offenses, Carolina #1 and Arizona #2, will look to find success against two hungry, new-age defenses.
If Carolina hopes to slow down the Cardinals' pass rush, they'll have to get the run game and read option going early. If not, Dwight Freeney and the rest of the defense will have a field day against a weak receiving core, despite the presence of tight end Greg Olsen, on obvious passing downs.
Arizona, on the other hand, can sink or swim on the efficiency of Carson Palmer. After a shaky first playoff win last week, Palmer needs to improve his decision making, or he'll be watching Josh Norman trotting past him all day long. It'll be interesting to see how Larry Fitzgerald is utilized to avoid Norman's coverage, though late season addition Cortland Finegan might nullify any supposed advantage. Look for Carolina to frustrate Palmer early to try and mess with his rhythm. 
John and I both like Carolina in this one. While Palmer's offense is dynamic and the defense can be stellar despite no Tyrann Mathieu on the back end after tearing his ACL; Carolina proved last week how lethal they are early at home. If Carolina falls behind, Arizona is built to push a lead while Carolina will struggle to chase, but we expect Carolina to pull through. It'll be tight, though.
This weekend provides us with a great set of storylines going into the two-week Super Bowl gap: will Manning walk off into the sunset with the Lombardi, or will popularized-villain Brady get handed the trophy by theultimate villian himself Roger Goodell? Will Palmer put the naysayers to rest once and for all, or will Newton dab and dance to Disney?
We're excited to find out too. Check out our Wood Word Sports Talk podcast, and tune in again when we break down Super Bowl 50.
John Ferraro contributed to this piece. All statistics and rankings are from ESPN.