SPORTS BRIEF: Marywood sweeps home double-header for first time this season
Marywood University: 72 Cairn University: 41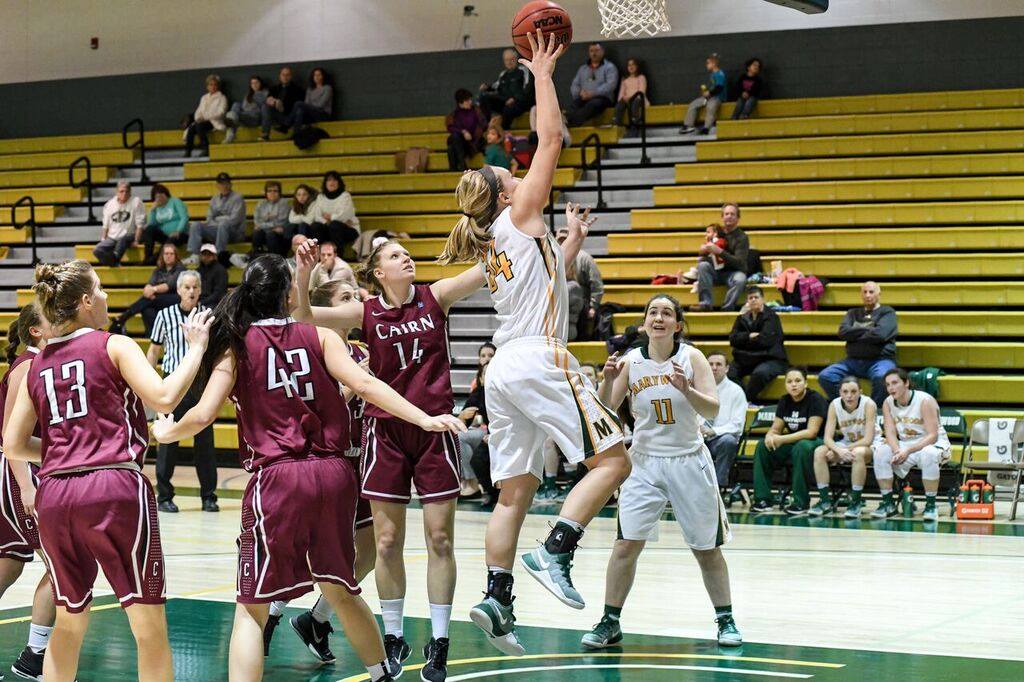 The Marywood women began the afternoon with a dominating performance over a struggling Cairn team that fell to 1-5 in the Colonial States Athletic Conference (CSAC).
The Pacers started out hot, going on a 19-2 run to start the game. According to marywoodpacers.com, Cairn finally scored their first bucket with 1:42 left in the first quarter.
Marywood held a 23-4 first quarter lead and extended that margin to 22 points at the half.
Cairn regrouped with a 13-2 run to begin the third, but Pacers' junior guard Catie Nealon stifled that comeback with one of her five total three-pointers.
Marywood's lead ballooned back to 20 points early in the fourth and the team held strong the rest of the way.
Along with Nealon's double-digit point total, sophomore center Natasha Hessling and sophomore guards Gabby Giordano and Alyssa Olson all contributed over 10 points.
Marywood travels to Cabrini University on Jan. 21 for a very important CSAC matchup. Cabrini is undefeated in the conference with a 7-0 record, while the Pacers are at an impressive 6-1.
Marywood University: 48 Cairn University: 43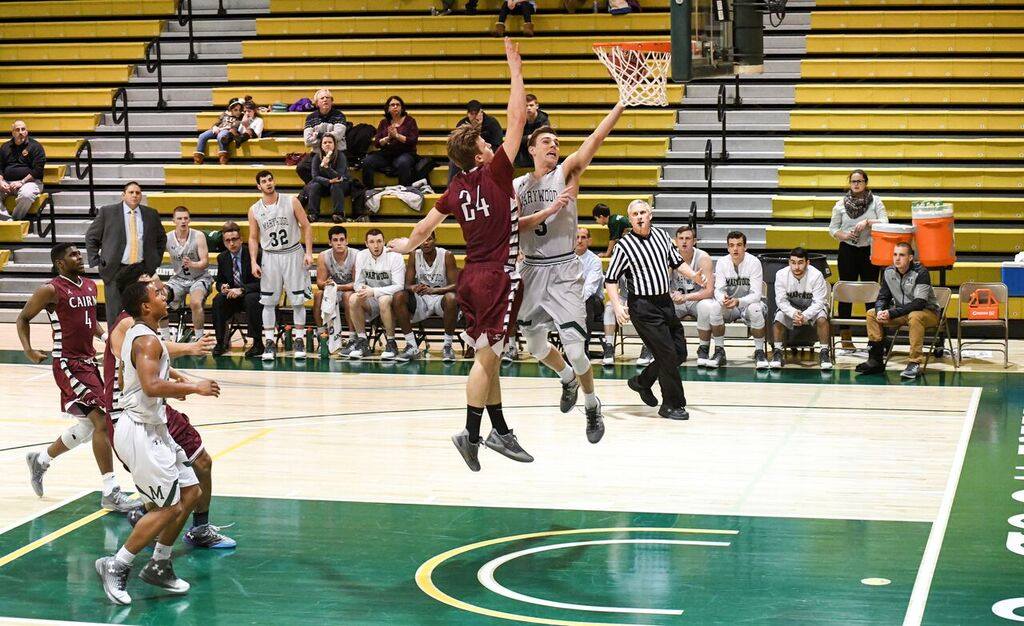 The men's game saw two struggling teams trying to gain any momentum possible. Marywood came in with one win on the season, while Cairn had just two.
Both teams got off to a slow start. With only 8:50 left in the half, Marywood led the Highlanders just 9-5. In those opening 20 minutes, Marywood shot a mere 29 percent to Cairn's abysmal 20 percent.
Taking an 18-15 lead to the second period, Marywood improved their shooting percentage by 11 points, going 11-for-27 from the field.
Cairn improved from beyond the arc. After not hitting a three-pointer in the first half (0-13), Cairn connected on five of 12 attempts in the second.
Both teams went back and forth as the lead changed hands a few times early in the second half. The Highlanders opened up a seven-point lead, 37-30, with just seven minutes remaining.
The Pacers rallied as freshman guard Tyler Andersen hit a jumper followed by back-to-back three-pointers by sophomore forward Mike Rotell and sophomore guard Tip Swartz.
With just 25 seconds left and Marywood up 46-43, Swartz hit a jump shot over a Highlander defender to ice the game.
Marywood travels to Clarks Summit University, 1-14 (0-8, CSAC), this Wednesday at 7 p.m.
Contact the writer: [email protected]
Twitter: @JohnFerraro21