PACER SPORTS REPORT: Women's basketball loses in CSAC semis; lacrosse sweeps the weekend
From hosting a Colonial States Athletic Conference (CSAC) playoff game to kicking off the women's lacrosse season, the Marywood campus was buzzing with sports this past week.
Wednesday, Feb. 22
Women's Basketball
Cabrini University: 67 Marywood University: 63
For the second straight season, the Marywood women's basketball was the #1 seed with a home playoff game and lost. Last year, it was Neumann University who eliminated the Pacers. This year, it was Cabrini.
The Cavaliers, having beaten Centenary University in the first round, came into Insalaco Arena with a little bit of momentum.
It showed in the first quarter as Cabrini would score five points in the first minute. Thanks to a three-pointer from freshman center Jordan Barth, Marywood took a 14-11 lead before Cabrini went on another 5-0 run to close the quarter.
The second quarter was a stalemate as both teams scored 14 points each. Marywood outshot Cabrini 42 percent to 38 percent for the half, but trailed 30-28 at the break, according to marywoodpacers.com.
Marywood outscored the Cavs 18-13 in the third. Barth, sophomore guards Gabby Giordano and Alyssa Olson combined to score 15 of the Pacers 18.
Barth continued her career performance by scoring five points early in the fourth to put Marywood up 51-45. Cabrini then owned the scoreboard for over six minutes, going on a 12-0 run. The Pacers lost the free throw game down the stretch and would go on to lose by four points.
Marywood finished the season at 18-8 (14-2, CSAC) as CSAC Women's Basketball Coach of the Year Tara Macciocco completed her ninth-straight winning season.
Cabrini subsequently lost by 18 points to the eventual 2016-17 CSAC champion Gwynedd-Mercy University Griffins on Feb. 25.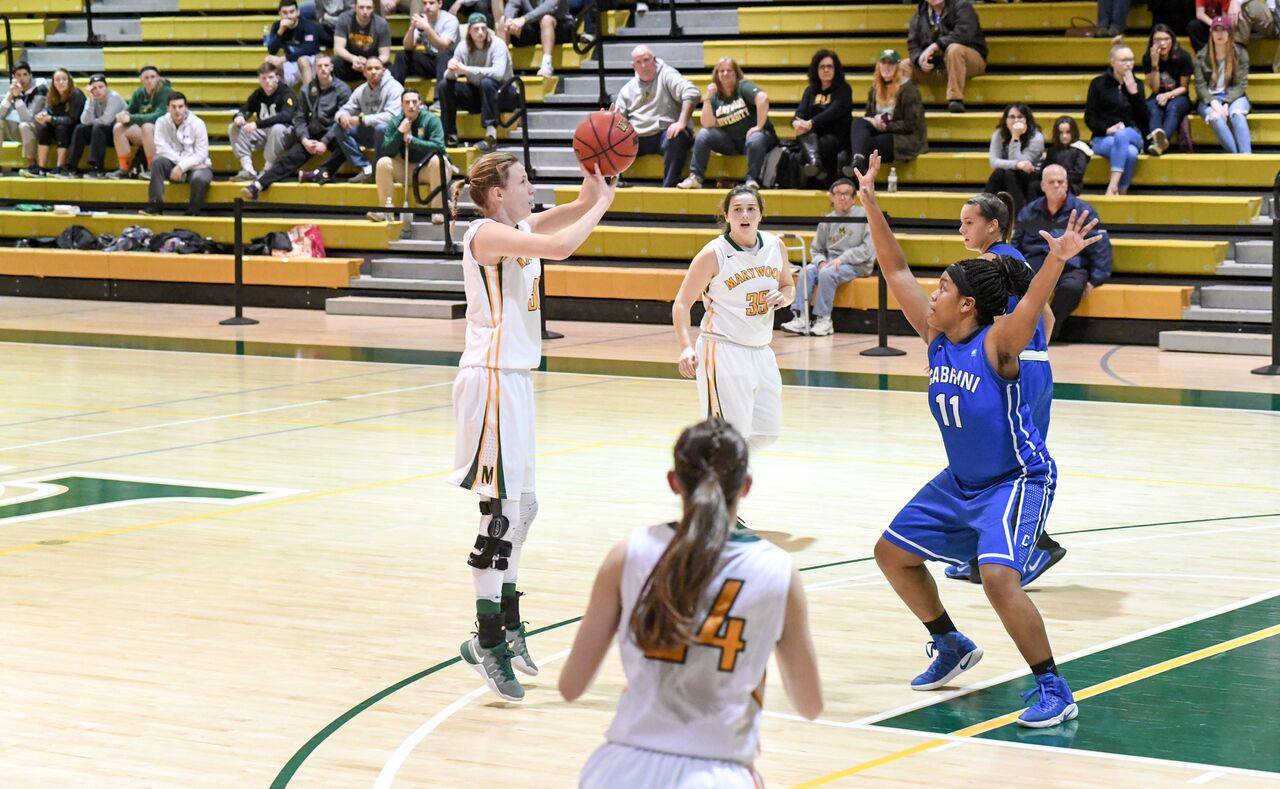 Men's Lacrosse
Marywood University: 10 Wilkes University: 6
After a season-opening loss to Elizabethtown College, the Pacers bounced back against Wilkes.
Tied at two, Marywood went on a 7-0 run in a 30-minute span. Junior attacker Matt Casto had two goals in that time frame, while freshman midfielder Eric Morin scored a goal, his second in two career games.
Sophomore midfielder Matt Mitarotonda also scored two goals on the day, doubling his career total, and freshman midfielder Luke Shedler scored his first goal of his career.
Marywood outshot the Colonels 42-34 and tallied 11 more ground balls. The Pacers also went 20 for 21 on clears for the game, forced 20 Wilkes turnovers and committed only 11 turnovers of their own.
Sophomore goalkeeper Vinny Biancardi (1-1) had 12 saves while posting a .667 save percentage in 60 minutes of work.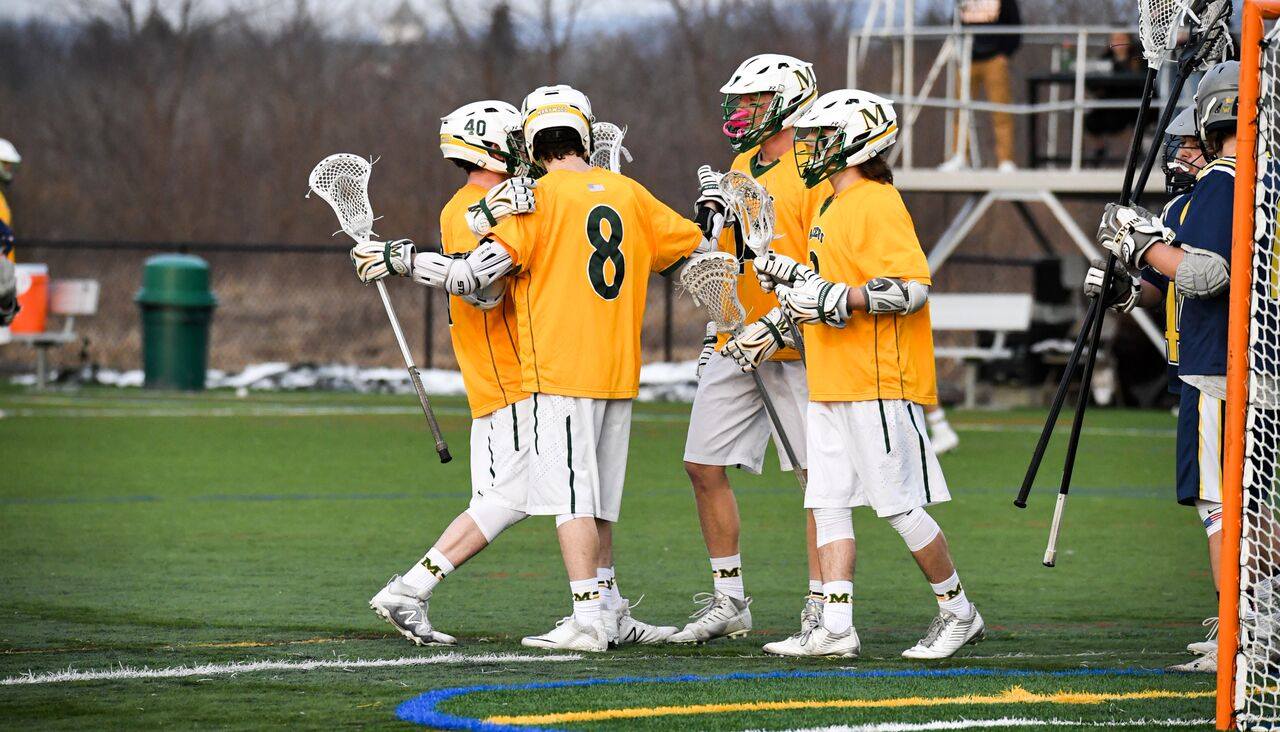 Saturday, Feb. 25
Women's Lacrosse
Marywood University: 19 Alvernia University: 9
The women's lacrosse team opened up their season explosively. Sophomore attacker Ashley Valway led the team with six goals while junior attacker Sam Bussinelli added four goals and four assists for a career-best eight points.
The Pacers scored seven of the first eight goals of the game and led 9-4 at half. Alvernia came within four points of the lead at midway through the second half, scoring three unanswered goals to make the score 13-9, but Marywood's defense then stiffened.
Senior goalie Lauren Smith notched the 25th win of her career, denying 11 of Alvernia's 20 shots. Two other defensive standouts for Marywood were sophomore Michaela DiLorenzo and junior Haley Risi who each forced three turnovers on defense.
Marywood will take on Arcadia University at home today at 1 p.m.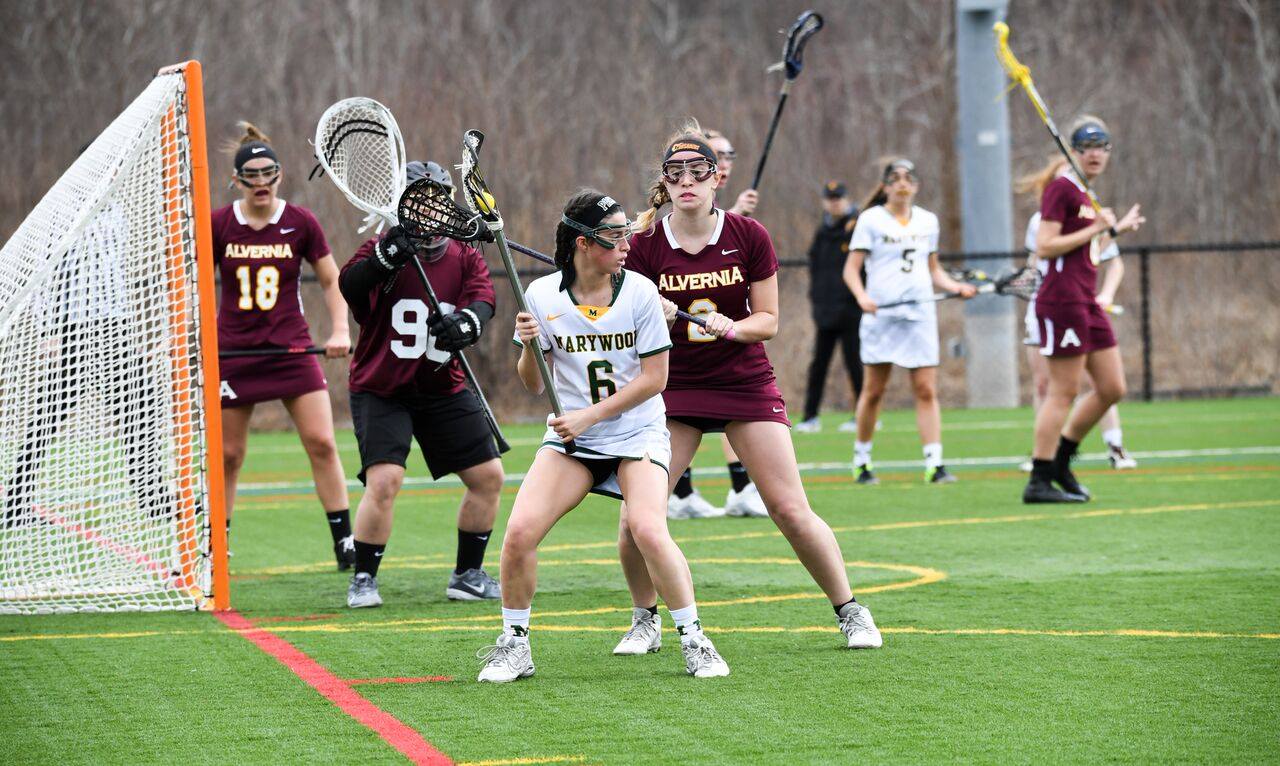 Men's Lacrosse
Marywood University: 9 St. Mary's College of Maryland: 8
The two-hour tornado warning delay and heavy rain didn't stop Marywood and St. Mary's from taking the field on Saturday.
The Pacers weathered a different storm in the St. Mary's offense, which rallied late but were ultimately unable to take the lead.
A highlight for the Pacers was sophomore goalie Vinny Biancardi, who stopped over 70 percent of St. Mary's shots.
Senior defender Nick Mazzone caused a turnover on defense and picked up five ground balls, while sophomore defender Luke McFadden picked up three and caused two turnovers.
On offense, junior attacker Matt Casto scored three goals, while sophomore attacker Zach Beja had two. Both scored four points each, with Casto adding one assist and Beja two.
St. Mary's scored three unanswered goals in the fourth quarter, but had their tying goal called back due to a penalty. The Seahawks had two more chances to score, but were unable to get the ball past Biancardi.
Contact the writer: [email protected]
Twitter: @JohnFerraroTWW