PACER SPORTS REPORT: Women's lacrosse fall to both Arcadia and Misericordia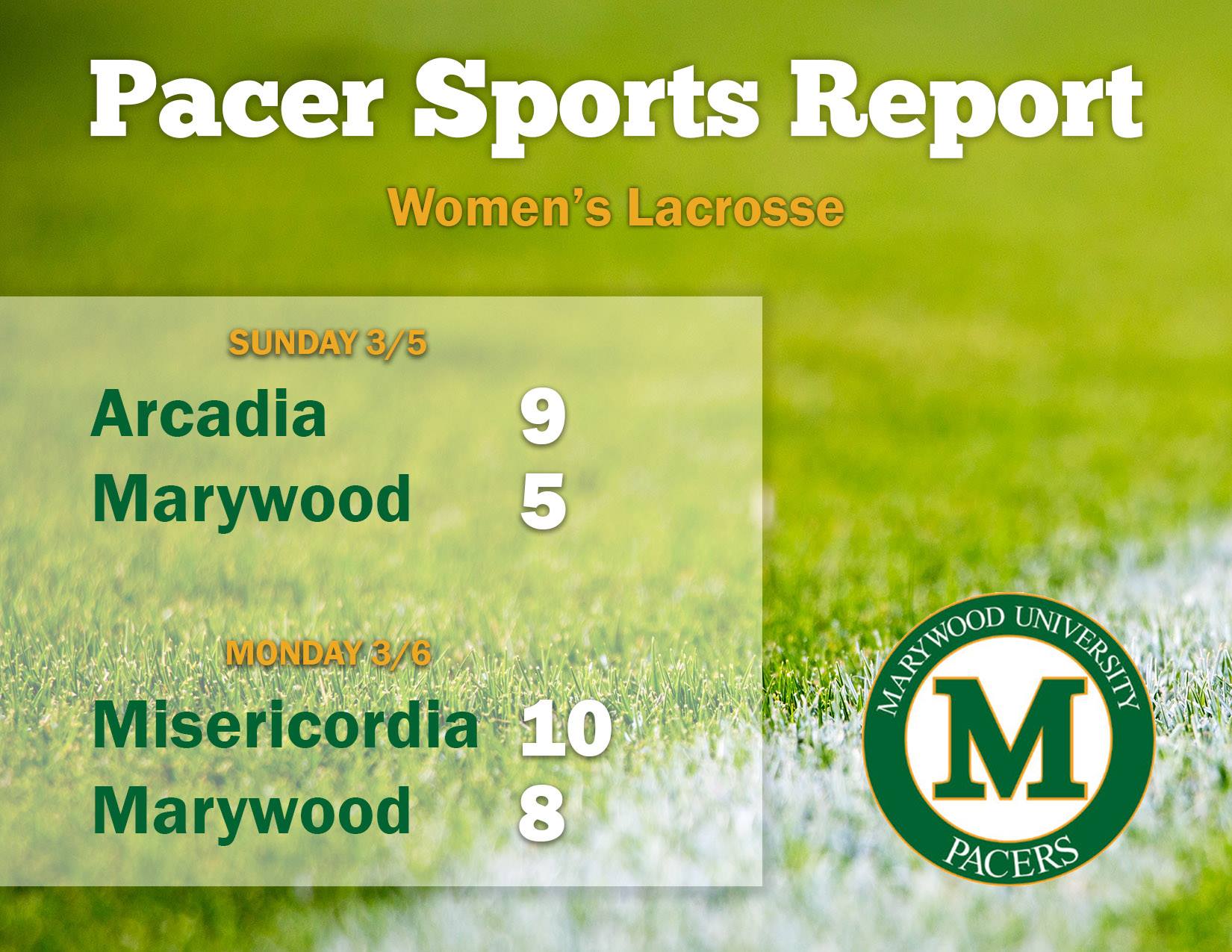 Graphic credit/ Katlynn Whitaker
On Sunday afternoon, the Pacers looked to extend their two-game winning streak to start the season. Arcadia University had other plans.
Marywood kept it close in the first half as sophomore attacker Ashley Valway scored two goals. The Pacers freshman attacker/midfielder Gwyneth Gleason and junior attacker Erin Healy also contributed a goal each.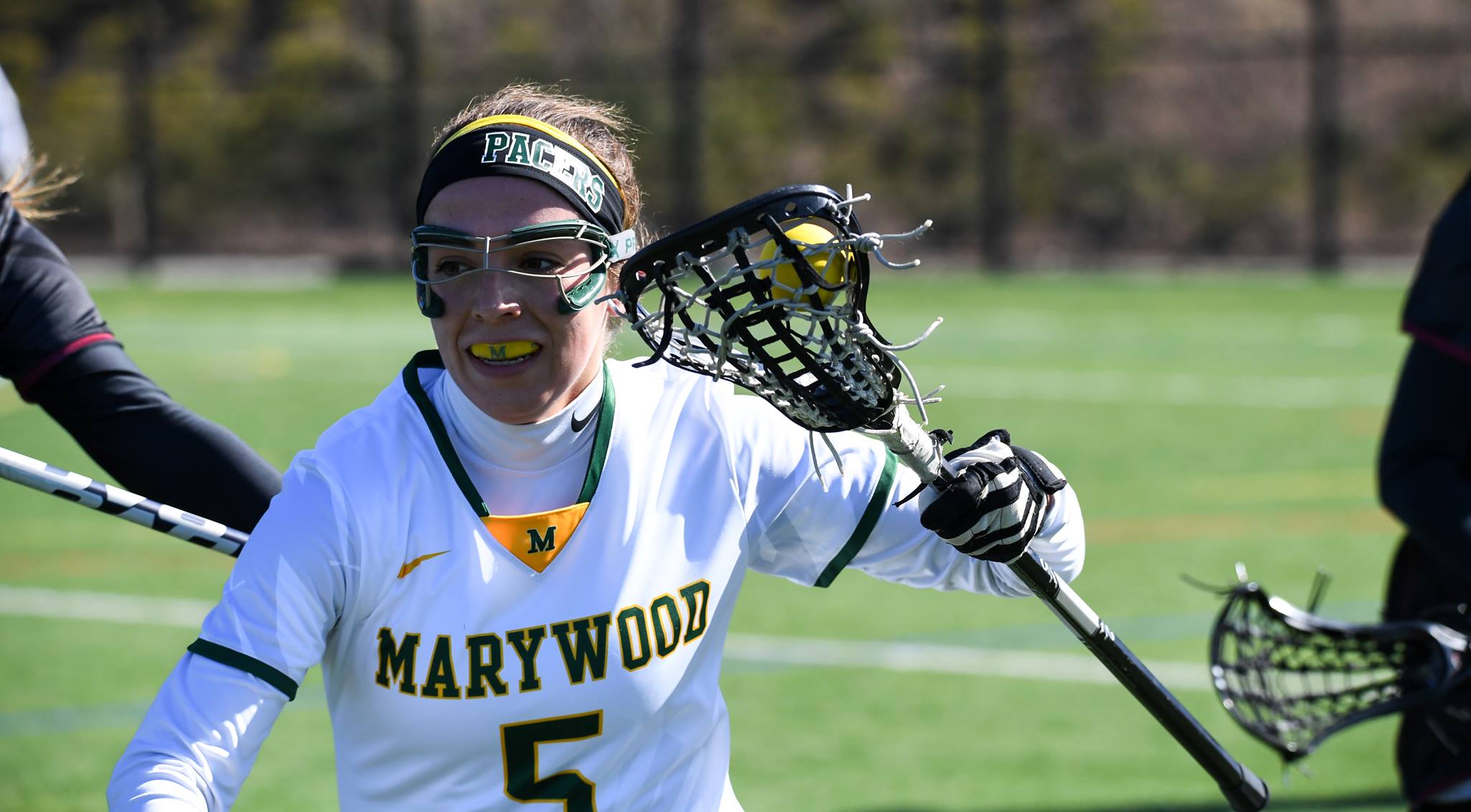 The Pacers were only down by one as the first half buzzer sounded. But Arcadia's defense shut the Pacers down in the second half.
Marywood scored just one goal in the final 30 minutes. Meanwhile, Arcadia continued attacking senior goalie Lauren Smith. The Knights rattled off 28 shots to the Pacers 15 on the afternoon.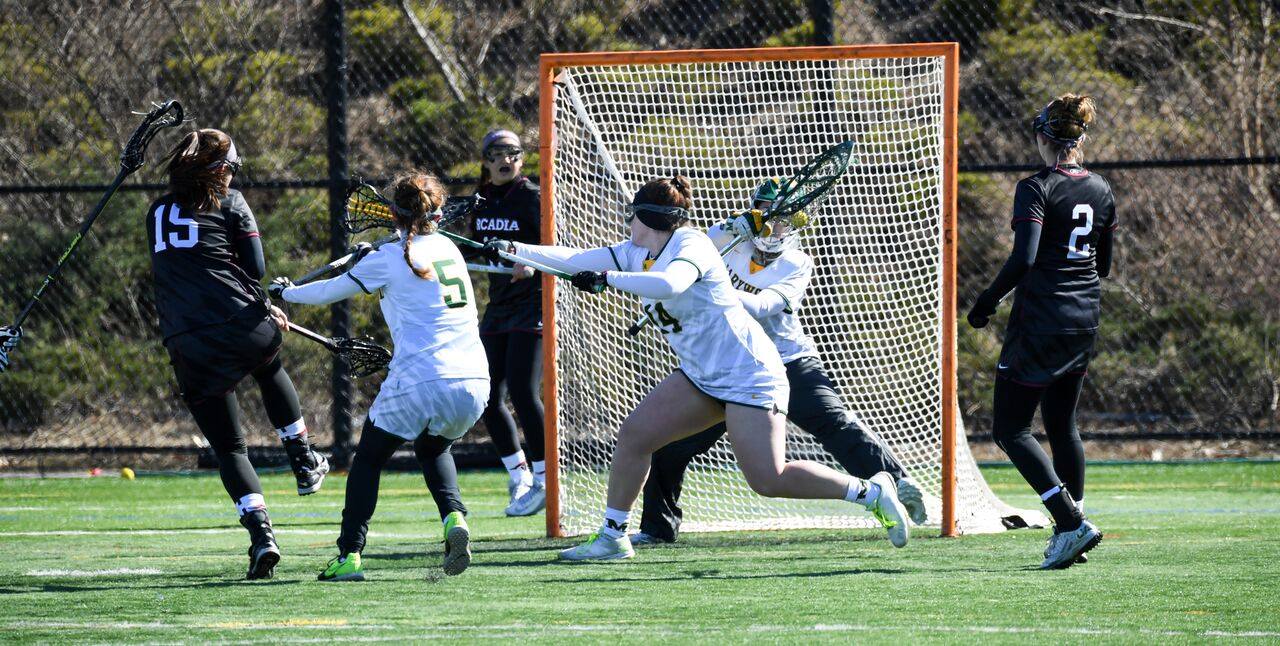 Arcadia's Nicole Hutson was the game-changer, tallying five goals. Hutson scored three in the opening frame, and the first two goals for either team in the second period.
Here's what Hutson had to say about the game in an interview from the Arcadia Knights' YouTube page:

Marywood v. Misericordia
It was a quick turnaround for the Pacers as they hosted Misericordia University the next day. Unfortunately for the Pacers, it was more of the same.
Valway continued to be very active, scoring two goals in the first half and adding an assist later in the game. Junior midfielder Caitlin Watson and sophomore midfielder Kylie Winton each scored their second goal of the season.
The second half woes continued for the Pacers as the team's six-goal explosion in the first period fell to just two tallies in the second.
With the score tied 7-7, Misericordia's Lexee Willey scored three straight goals to close the game out for the Cougars.
The Pacers fell to 2-2 on the young season and will travel to Lycoming College on March 15 for their next contest.
Contact the writer: [email protected]
Twitter: @JohnFerraroTWW