PACER SPORTS REPORT: Burke makes history; softball splits with Gwynedd Mercy
It was a wild weekend in Marywood Pacer sports. From record-breaking performances to exciting softball games, this past weekend had a lot to offer.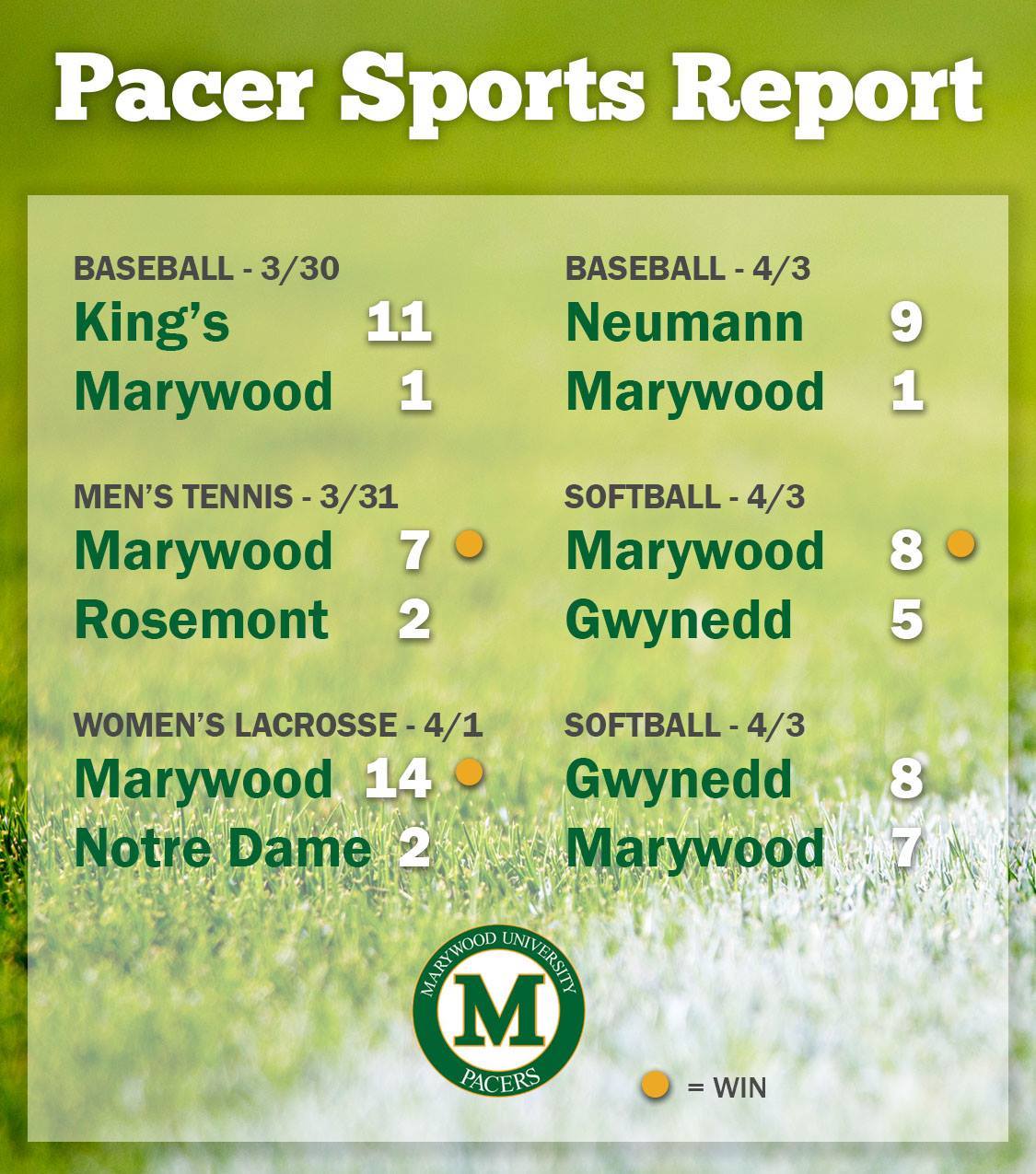 Graphic credit/ Katlynn Whitaker
Baseball v. King's  
A dark sky hovering above the baseball field might have been an omen for the Pacers in their home opener.
The shortened six-inning affair saw Marywood senior right hander Justin Perez exit in the second inning after allowing six runs.
The Monarchs' designated hitter (DH) Kyle Lupas had a three-run double in that inning and would go a perfect 4-for-4 on the afternoon.
Marywood's offense could only muster four hits total. Senior outfielder Alan Nieto had half of them, going 2-for-3.
The Pacers also didn't help themselves committing three errors in the game.
King's would tack on three runs in the sixth before the game was called due to darkness in the bottom half of the inning.
Men's Tennis v. Rosemont 
After a very slow 0-5 start to the season, men's tennis is finally gaining some momentum with a two-match winning streak.
Rosemont came in with a winless record, but did make it tough for the Pacers in a few matches throughout the contest.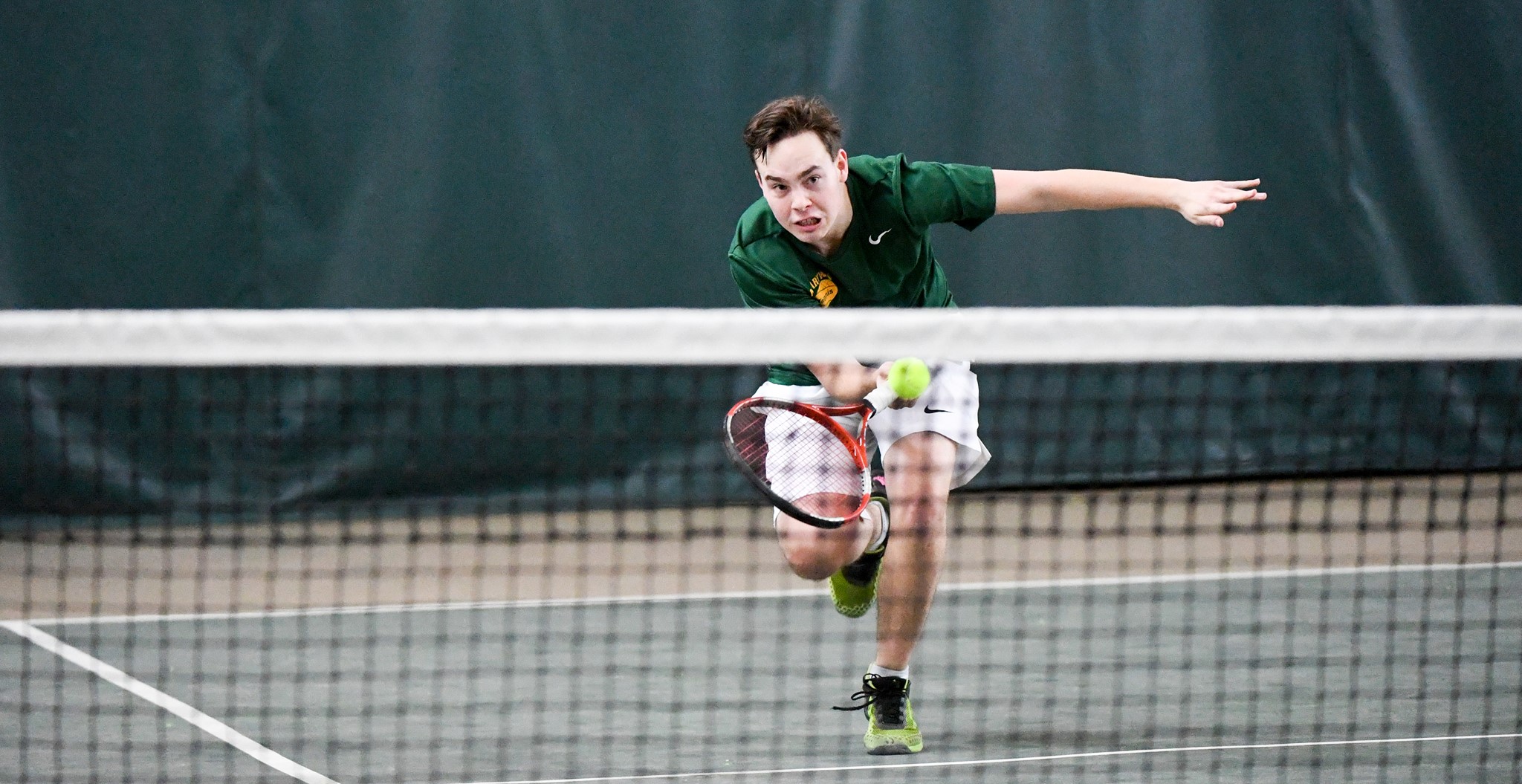 In two singles, the Ravens' Luis Castillo won an exciting three-set match over freshman Steven Price, 2-6, 6-1, 11-9.
Meanwhile, Pacers' freshman Brendan O'Rourke topped Rosemont's Nick Tortorella 6-2, 3-6, 10-6 at four singles.
The rest of the team took care of business in the remaining matches and will travel to face defending Colonial States Athletic Conference (CSAC) champion Gwynedd Mercy this Friday at 3:30 p.m.
Women's Lacrosse v. Notre Dame of Maryland 
Women's lacrosse dominated and senior midfielder Natalie Burke made history in the lone home game on Saturday.
Burke broke the career assists record with her 58th dime to freshman attacker Kristie Roth with 5:53 left in the first half.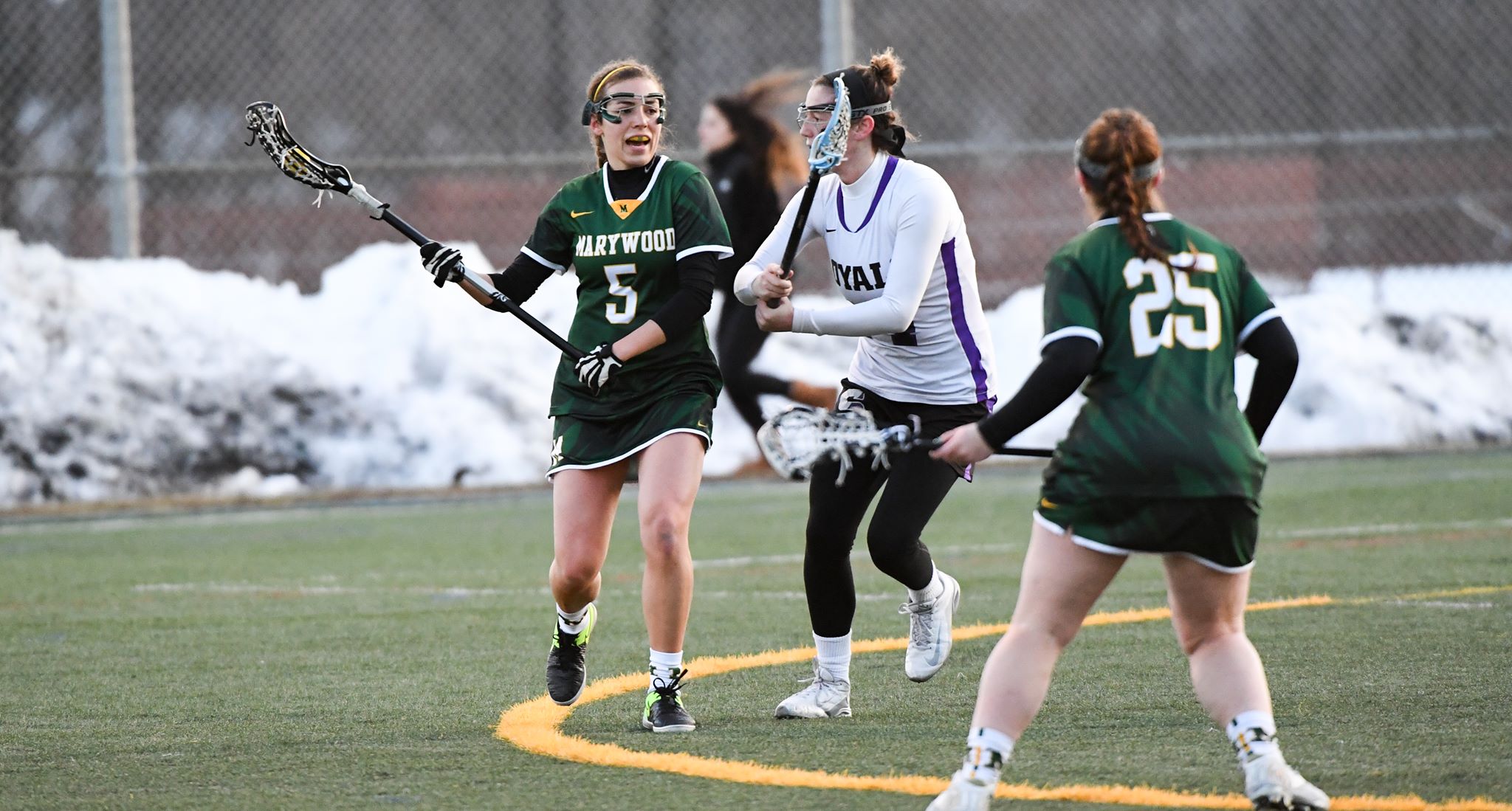 Burke was not done as she began the second half with another assist to sophomore attacker Ashley Valway.
As a team, the Pacers were relentless in their attack starting the game on a 9-0 run. Marywood outshot Notre Dame 33 to 12 on the afternoon while nearing perfection in clears at a 16-of-18 rate.
The Pacers host Cedar Crest College this Wednesday at 5 p.m. for yet another important conference matchup.
Baseball v. Neumann 
After splitting a doubleheader at Neumann, baseball was back on campus to finish the series against the Knights.
Sophomore right hander Salvatore Monello went to the hill in a losing effort. Monello gave up six earned runs on nine hits in six innings of work.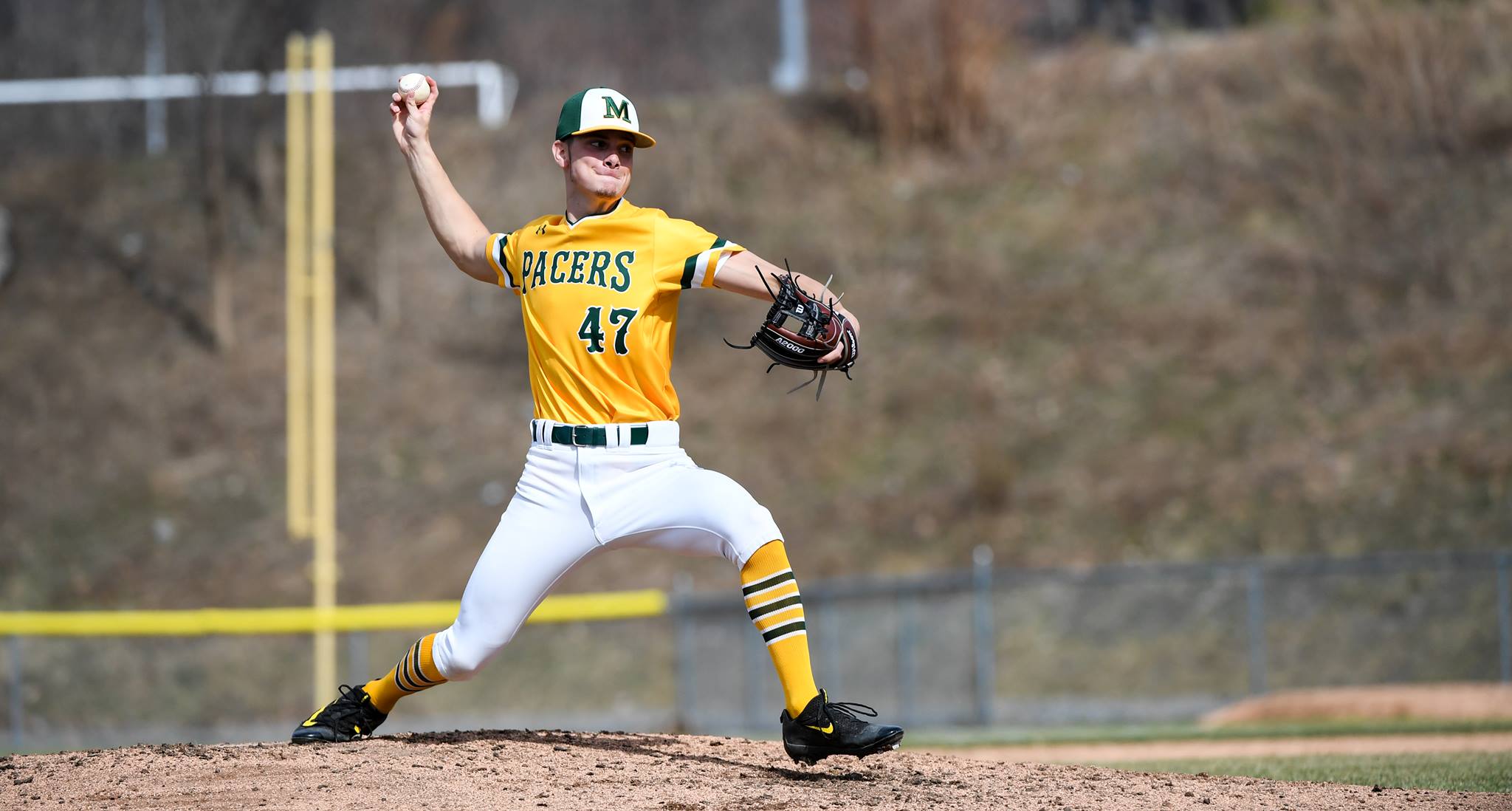 Knights' pitcher Grant Wallace went eight strong innings, allowing just one earned run with six strikeouts.
Marywood scored its lone run in the second inning as freshman catcher Anthony Navaro hit a grounder to short, allowing fellow freshman catcher/outfielder Jake Schuster to score from third.
Game 1: Softball v. Gwynedd Mercy 
In the first game of the day's doubleheader, the softball team dug itself a hole in the opening frame.
Gwynedd put up three runs on sophomore right hander Kirstie Alvarez. Alvarez then settled down from that point on.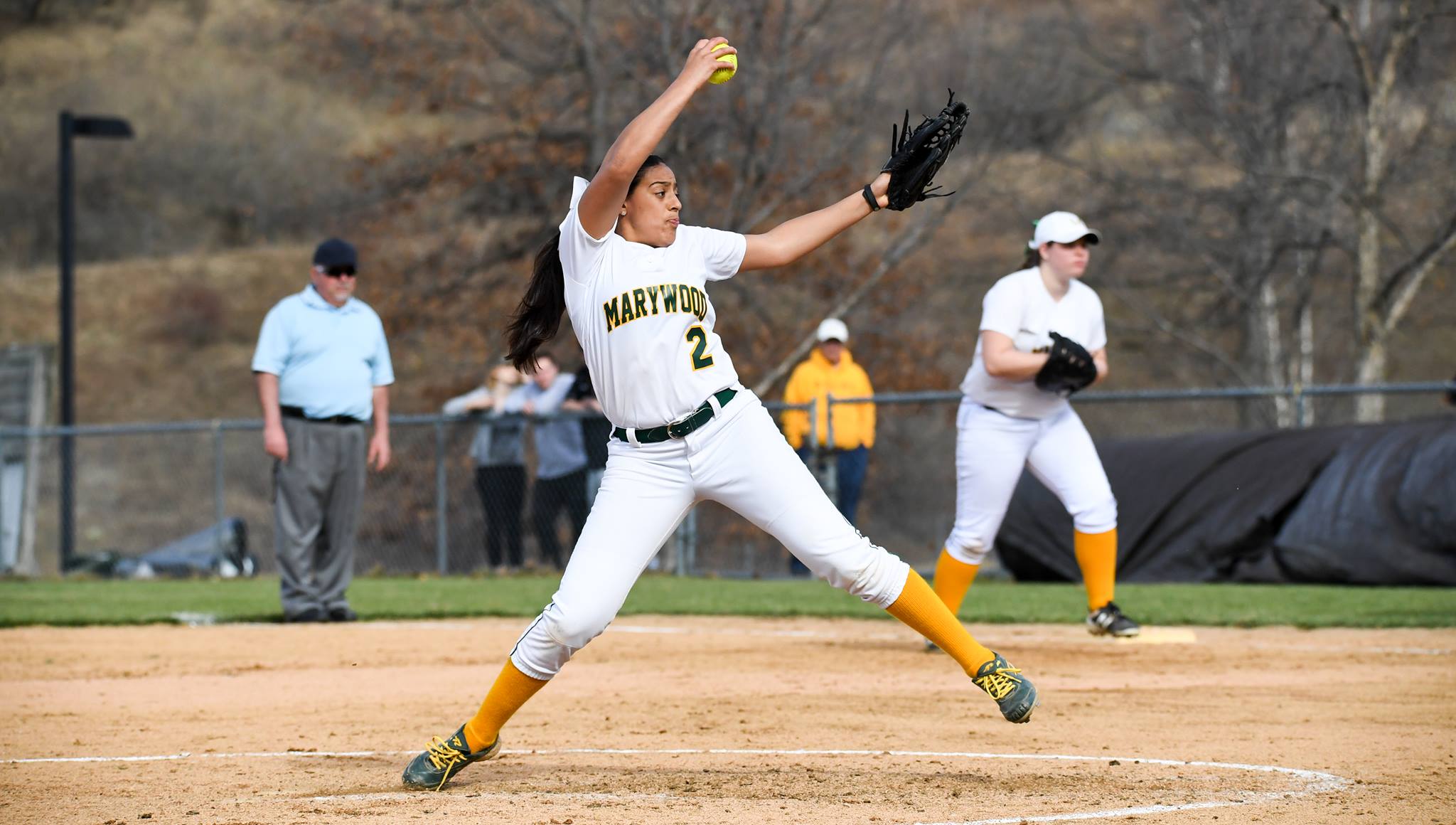 The Pacer offense also had its pitcher's back. After scoring a run in the bottom of the first, Marywood tallied four runs in the second.
Freshman outfielder Lauryn Butler got the offense started with an RBI double. Fellow freshman outfielder Kaitlyn Epler bunted in a run as well.
Marywood would hold the lead for most of the game and Alvarez stifled a final inning push from the Griffins to seal her complete game win.
Game 2: Softball v. Gwynedd Mercy 
The nightcap saw the Pacers jumping out to an early lead this time, scoring three runs in the bottom of the first to take a 3-1 lead.
The Griffins would get a run back in the top half of the second before junior outfielder Heather Schultz hit an RBI single to left. Captain Alexa Scala followed that up with a sacrifice fly to give Marywood a 5-2 lead.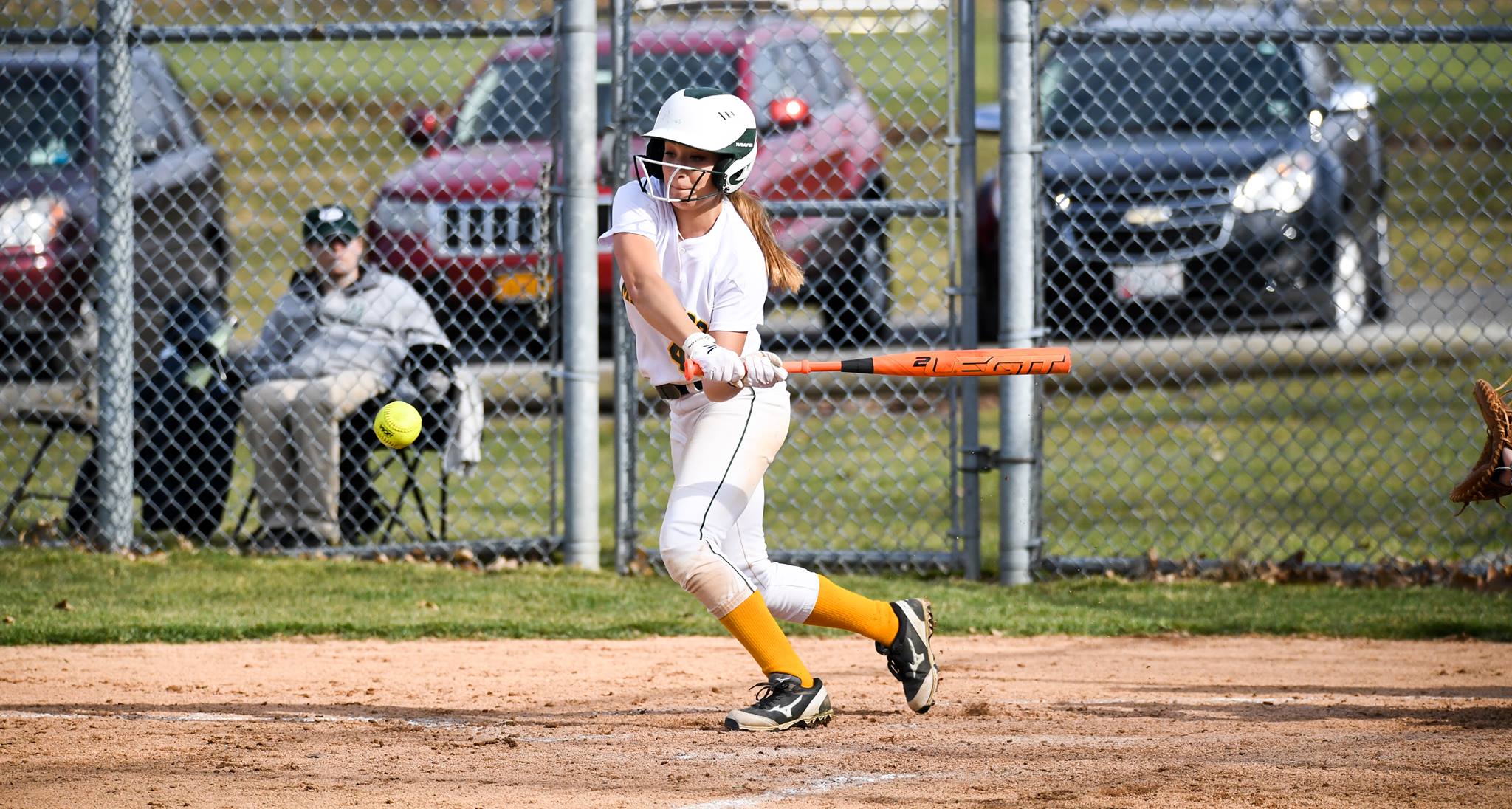 Marywood would bring two more runs across the plate in the fourth.
However, Gwynedd fired back with three runs in both the fifth and sixth innings to put the game away.
With the loss, the Pacers fall to 4-11 with a 4-2 conference record. Their next doubleheader will be played at Wilkes University this Wednesday at 6 p.m.
Contact the writer: [email protected]
Twitter: @JohnFerraroTWW