Women's soccer eyeing to repeat as conference champions
The Marywood women's soccer team is picking up right where it left off last season.
After capturing the Colonial States Athletic Conference (CSAC) championship over #3 seed Centenary University last season, the Pacers have already won their first three CSAC games by a combined margin of 22-0.
Additionally, Cabrini University is also among the unbeaten teams in the conference.
One of the keys to the hot start could be the team's mindset.
According to head coach Andrew Smith, there is no championship hangover for his team from last year.
"They know it is a different season and that every team is going to be different," said Smith.
Smith also said that because the team is welcoming 10 freshmen, it makes it easier to avoid such a hangover.
"Obviously, you want to repeat. The returners know it. But for the freshmen, it is a new season for them," Smith continued. "[The freshmen] weren't part of it last year and want to build their own thing this year."
With so many freshmen on the roster, Smith looks to his upperclassmen to take leadership roles, namely captains junior Julie Youngman and senior Dani Rill.
Both Youngman and Rill played a major role on the championship team last year.
According to the Marywood Pacers website, Youngman made First Team ECAC North Region and First Team All-CSAC.
Smith said Youngman improved both physically and mentally last season.
"She has really worked on her right foot as well as her finishing ability. Her overall soccer IQ — her knowledge of the game — has been developing really well too," said Smith.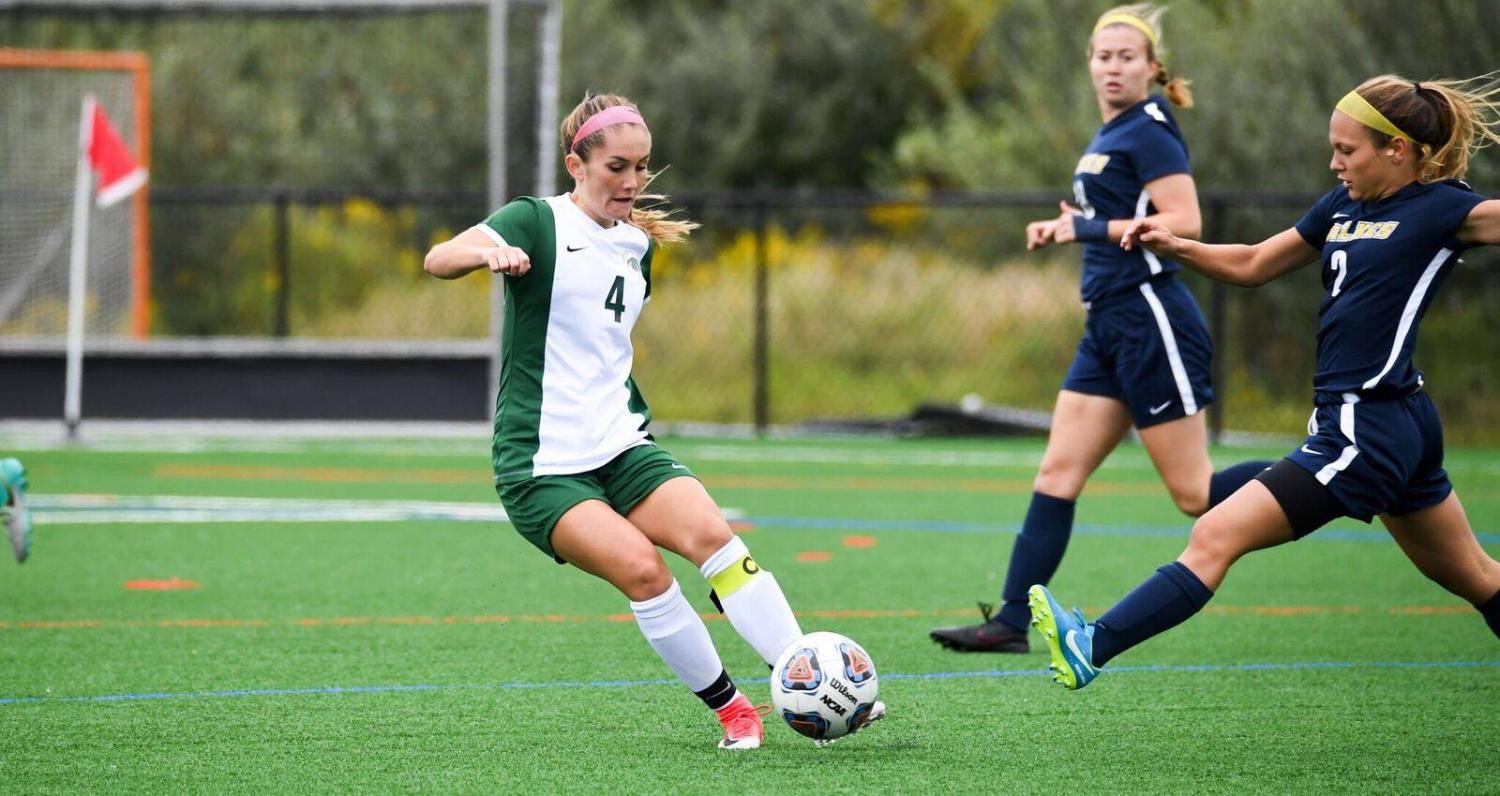 Youngman's fellow captain Rill was crowned CSAC Tournament MVP last year, named the team's Defensive Player of the Year, and also made First Team All-CSAC.
According to Smith, Rill has been a consistent player throughout her four years at Marywood but gets vocally involved as well.
"[Rill] is a leader on our defense, a good vocal leader on the field and a solid player skill-wise as far as conference recognition," Smith said.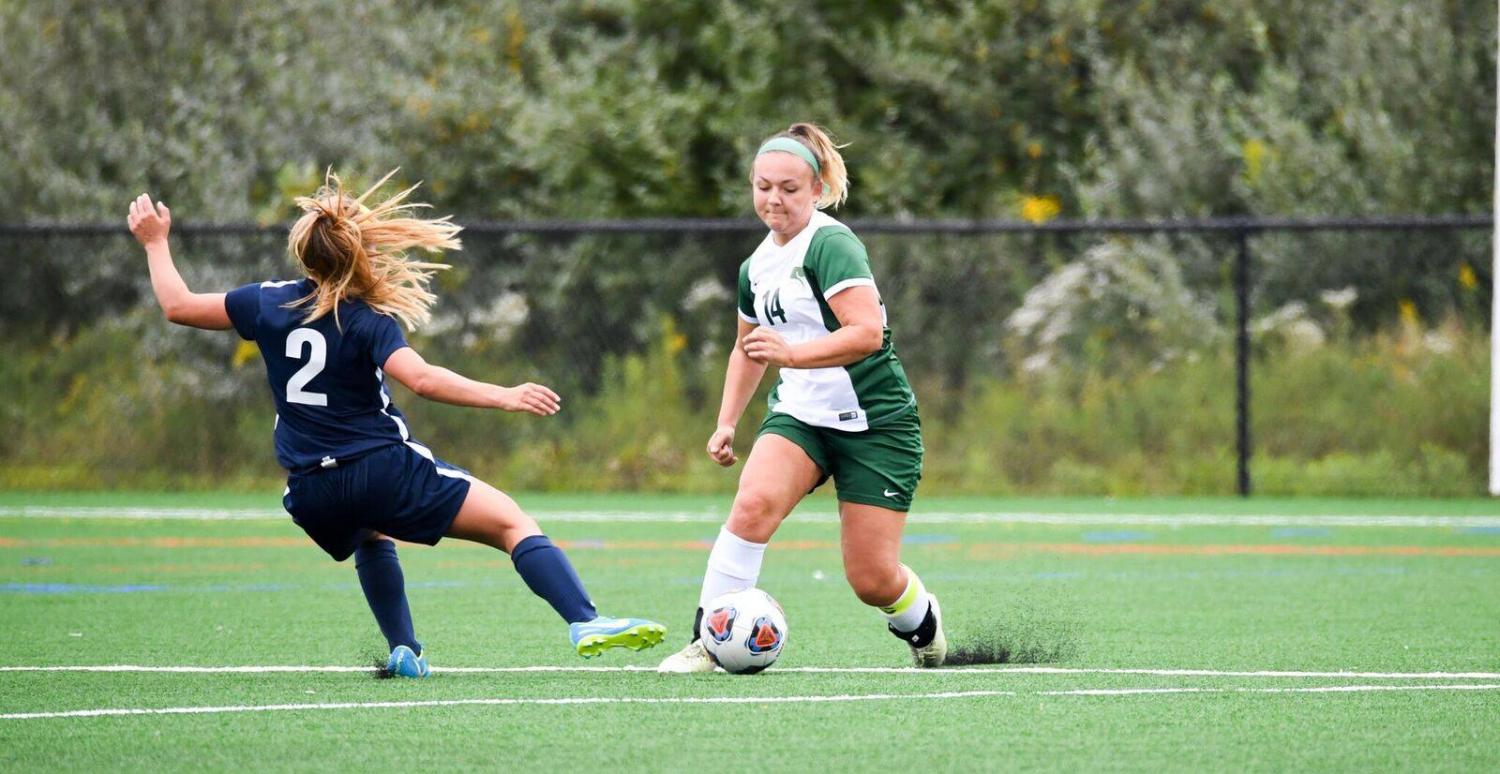 Smith says the team's two biggest strengths are depth and competitiveness. "This year we have six to seven forwards that are all really strong and competitive," said Smith.
According to the Marywood women's soccer roster page, Marywood is deep at all positions (three goalies, 10 defenders, six forwards, seven midfielders, and five midfielder/forward combination players).
Smith sees competitiveness in each player and an overall sense of competitiveness that could drive the team to its goal.
"I feel a general sense of competitiveness from these players. They want it more. They want to repeat. They are all focused," said Smith.
Smith's outlook on the conference is similar to last year.
He thinks the same three or four teams will be at the top of the conference, including Marywood, Cabrini, Gwynedd-Mercy and Centenary.
Smith says that other teams improved as well.
"I think Neumann is going to be stronger than they have been in the past. Cedar Crest used to be a wash game but they have gotten stronger players and are more competitive," said Smith.
The Pacers currently sit with Centenary (3-0), Keystone (3-0), Immaculata (2-0) and Cabrini (1-0-2) as the only unbeaten teams left in the conference.
Marywood travels to Hackettstown, N.J. later today for a game against Centenary in an important CSAC showdown.
CORRECTION: The article has been updated to show that Marywood defeated Centenary University not Neumann University in last year's Colonial States Athletic Conference championship game.
Contact the writer: [email protected]
Twitter: @JohnFerraroTWW