2020 MLB Power Rankings: 27. Pittsburgh Pirates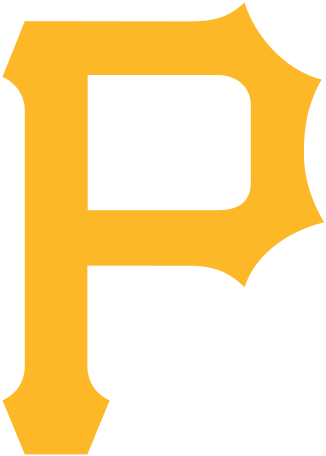 The Pittsburgh Pirates are only two years removed from one of the worst Major League Baseball (MLB) trades in recent memory when they sent top prospects Austin Meadows and Tyler Glasnow, along with another solid prospect in Shane Baz, to the Tampa Bay Rays in exchange for Chris Archer. That trade eliminated any chance the Pirates had of competing anytime soon.
Archer is a shell of the pitcher he used to be. He has gone 6-12 in only 33 starts for the Pirates and his earned run average (ERA) is approaching five. Since Meadows and Glasnow have emerged as all-stars and Baz has become a top prospect in his own right, I think its safe to say that the trade may go down as one of the worst in MLB history.
As for the 2020 Pirates, new manager Derek Shelton has a solid lineup with emerging stars like Josh Bell and Kevin Newman. Adam Frazier is another solid piece at second base and the team made a quiet but solid pickup when they signed speedy center fielder Jarrod Dyson to replace Starling Marte, who was traded to the Arizona Diamondbacks in the offseason.
Their farm system is in the bottom half of the MLB, ranking 22nd by Bleacher Report. Their top prospect is slick fielding third baseman Ke'Bryan Hayes, who has struggled a bit with the bat since reaching the pro level hitting just .279 in five seasons. Mitch Keller reached the big leagues last season but has also struggled, finishing the season with a 7.13 ERA across 48 innings of work. Command really seemed to be an issue for Keller, but he'll likely start the season with the big club.
The Pirates are still a few years away from contending after the disastrous Archer trade, but the farm system is beginning to reshape itself. The Pirates pick seventh in the draft this year, which can only help improve their depth even more.
Top Acquisition – Jarrod Dyson
Biggest loss – Starling Marte
MVP – Josh Bell
Projected Finish – 5th in NL Central
Projected Lineup:
Kevin Newman, SS
Adam Frazier, 2B
Bryan Reynolds, LF
Josh Bell, 1B
Gregory Polanco, RF
Colin Moran, 3B
Jarrod Dyson, CF
Jacob Stallings, C
Pitcher
Projected Rotation:
Jose Musgrove
Chris Archer
Trevor Williams
Mitch Keller
Steven Brault
Contact the Writer: [email protected]
Twitter: @B_Murphy_MU