2020 MLB Power Rankings: 6. St. Louis Cardinals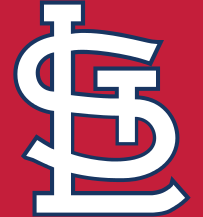 Baseball is back. There will be a 60 game season beginning July 23 and we will finally have baseball again. As we work towards the top five of my Power Rankings, things get a little interesting.
The St. Louis Cardinals dominated the early part of the 2010s but the last few years, they seemed to be the youngest brother with the Chicago Cubs and Milwaukee Brewers surging to the top of the NL Central. In 2019, the Cardinals retook their spot atop the division and I don't see that changing in 2020. The Cardinals come in at number six in my MLB Power Rankings.
The Cardinals made a huge splash in the offseason leading up to 2019 that played a pivotal role in their success, acquiring all-star first baseman Paul Goldschmidt from the Arizona Diamondbacks. He actually had a down year for his standards but a resurgent second half leads me to believe he will get back to form in 2020.
The rest of the lineup is strong, with veterans Dexter Fowler and Matt Carpenter headlining the starting nine. I do expect some youngsters to make an impact, especially given the expanded rosters and 60 man taxi squad teams will be able to play with, but we'll talk about those prospects later.
The rotation is incredibly underrated. At the top is Jack Flaherty, who is coming off a fourth place finish in the Cy Young voting and really established himself as one of the games premier starters. Flaherty is a sneaky Cy Young pick for many around the game and it will be interesting to see if he can repeat his success from last season. Dakota Hudson proved he can be a reliable mid-rotation guy who can give you quality innings every fifth day, Miles Mikolas is another solid option, and veteran Adam Wainwright is back for a 15th season in St. Louis. The biggest question mark will be Carlos Martinez. Will he be able to regain his all-star form as a starter, having pitched put of the bullpen the past few years? Only time will tell, but he will key to the red birds success this season.
The Cardinals farm system is pretty weak overall, ranked 24th in baseball by Bleacher Report, but there are two names that every baseball fan should know that carry their system, outfield prospect Dylan Carlson, and third base prospect Nolan Gorman.
Gorman likely won't have an impact on the 2020 Cardinals unless something drastic happens, but he is likely to be on that 60 man taxi squad and could add some power to the bench if needed.
Carlson on the other hand, will likely be huge for the team this season. With the Universal designated hitter coming tenth national league, teams will likely add another hitter to their rosters. Dylan Carlson is a name to really watch out for. Carlson won't blow you away with his tools, but he does have a five tool potential. MLB.com grades Carlson with 60 grade power and a 55 grade hit tool, both above average is he hits his full potential. His 60 fielding tool and 55 run tool are also very encouraging signs that Carlson could be a star for years to come if he can do it in the big leagues.
Overall, I think the Cardinals are a really good team that will only get better if Carlson and Gorman contribute. Watch out for this team to make some noise in 2020.
Top Acquisition – Matt Wieters
Biggest loss – Marcell Ozuna
MVP – Jack Flaherty
Projected Finish – 1st in NL Central
Projected Lineup:
Dexter Fowler, RF
Kolten Wong, 2B
Paul Goldschmidt, 1B
Paul DeJong, SS
Matt Carpenter, 3B
Yadier Molina, C
Lane Thomas, LF
Harrison Bader, CF
Pitcher
Projected Rotation:
Jack Flaherty
Miles Mikolas
Dakota Hudson
Adam Wainwright
Carlos Martinez
Contact the Writer: [email protected]
Twitter: @B_Murphy_MU