COMMENTARY: Ranking the craziest NFL off-season moves
The offseason for the National Football League (NFL) has been one of the most unhinged to date. Many players who have become the face of their franchise have been traded or cut, totally shifting the landscape of the sport.
11: Carson Wentz to the Washington Commanders
Carson Wentz isn't a particularly exciting quarterback, and that's one of the reasons why this trade ranks lowest on the list. In the 2021 season, Wentz completed 322 of 516 attempted passes, with 27 touchdowns and seven interceptions, as well as eight fumbles. During his tenure with the Philadelphia Eagles he suffered with injuries, leading him to miss out on the team's Super Bowl win against the New England Patriots. However, the Commanders are in need of a solid quarterback, and while Wentz is underwhelming, he is reliable for a struggling team such as Washington.
10: Von Miller signs with the Buffalo Bills
Most players would want to stay with the team they just won a Super Bowl with, but not outside linebacker Von Miller. After spending the first nine years of his career with the Denver Broncos, Miller was traded to the Los Angeles Rams. Miller is a solid defensive player, recording nine and a half sacks last season and one forced fumble. The Bills signed him to a six year, $120 million deal in March. As Super Bowl contenders for the last few seasons, the Bills could definitely use someone like Miller on their defense, and it'll be exciting to watch him play for them.
9: Khalil Mack to the Los Angeles Chargers
Outside linebacker Khalil Mack reinvigorated the Chicago Bears' defense. In his tenure with the Bears, Mack garnered a combined 36 sacks. It would make sense for the Bears to want to retain such young talent, but after season ending foot surgery last November, the 31-year-old player was traded to the Los Angeles Chargers. It's not unusual for players coming off of injury to be traded away, but such a defensive stud like Mack should have been high on the Bears' list to retain going into this season. However, the Bears do have six draft picks in the 2022 draft, so they may have another plan to patch the hole left in their defense.
8: JuJu Smith-Schuster signs with the Kansas City Chiefs
Former Steelers wide receiver JuJu Smith-Schuster had dynamite rookie and sophomore years, racking up 14 touchdowns, 169 receptions and a combined total of 2,343 yards. There was a lot of mutual love between Smith-Schuster and the city of Pittsburgh, but a good relationship doesn't equal contract extensions. After recovering from shoulder surgery during the 2021 season, there wasn't much hope he would remain a Steeler. Kansas City signed Smith-Schuster to a one year, $10.75 million contract. With the Chiefs' crazy offensive talent, either Smith-Schuster has found his new home, or the stage may be too crowded to make a name for himself as a Chief.
7: Amari Cooper to the Cleveland Browns
Amari Cooper is a talented wide receiver who, although beginning his career in Las Vegas, made a name for himself as a Dallas Cowboy. Cooper has had four seasons with over 1,000 yards each, and has avoided major injuries in his professional career. The Browns have had a spending spree this offseason, and even though they absorbed Cooper's five-year, $100 million contract in the trade with the Cowboys, they were able to restructure his contract to create cap space. With a new quarterback and upgrades to the offensive line, Cooper should fit right in in Cleveland.
6: Matt Ryan to the Indianapolis Colts
Matt Ryan has been the face of the Atlanta Falcons as their quarterback since 2008. He came close to bringing a Lombardi trophy home in 2017, and is generally one of the more underrated quarterbacks in the league. Ryan is another player who has been fortunate enough to avoid major injury, only missing three games in his 14-year career with the Falcons. The Colts were in desperate need of a solid, dependable quarterback to lead the team, and Ryan offers not only talent but veteran leadership invaluable in a locker room. The Colts inherited Ryan's remaining contract in the trade, which includes two years and a total salary of $53.9 million.
5: Davante Adams to the Las Vegas Raiders
Another player who has spent his entire career thus far with one team, wide receiver Davante Adams was a Green Bay Packer since the 2014 draft. He has been nothing short of explosive on the field, collecting over 1,000 yards in each of his last three seasons.Adams is also relatively young, which provides a great cost-benefit ratio for the Raiders. After a tumultuous season, the Raiders definitely need consistency both on and off the field, which Adams can provide. Adams has not been injury-free during his eight-year professional career, but his injuries have been minimal. Interestingly, Adams signed with the Raiders soon after Aaron Rodgers re-signed with the Packers. The quarterback and wide receiver have been a dynamite tag team so it was a surprise that with Rodgers coming back, Adams went elsewhere after contract negotiations fell through.
4: Deshaun Watson to the Cleveland Browns
Deshaun Watson has always been a talented quarterback, but accusations of sexual harassment from over 20 women have left him sidelined the past few seasons trying to sort out the legal aspect of civil suits against him. In his short professional career, Watson has thrown a total of 104 touchdowns and accumulated over 14,000 yards. The Browns seemed an unlikely landing spot for Watson, since they currently have a quarterback in Baker Mayfield. While Baker's tenure with the Browns has been less than stellar, signing a young quarterback seems like a slap in the face, especially since the Browns won't allow him to seek a trade. The changing of the guard at quarterback might be the missing piece to the Browns' woes. Three out of the four quarterbacks in the AFC North are talented, young and hungry players, which will make the division intense.
3: Russell Wilson to the Denver Broncos
Russell Wilson has always been a Seattle Seahawk. A sure fire Hall of Famer, the Super Bowl- winning quarterback seemed content in Seattle. While it's not confirmed what exactly caused Wilson to leave, he was traded to the Denver Broncos in exchange for quarterback Drew Lock, defensive lineman Shelby Harris and tight end Noah Fant. There aren't enough good things to say about Wilson's abilities as a player and leader of a team. The Broncos have been in need of a talented quarterback since Hall of Famer Peyton Manning retired, and it looks like they have finally found their man.
2: Tyreek Hill to the Miami Dolphins
Wide receiver Tyreek Hill is another player on this list who has spent his entire career with one team. The shocking trade between his former team, the Kansas City Chiefs, and his new one, the Miami Dolphins, went down relatively quickly from the time he requested a trade to the announcement of the deal. The six-time Pro Bowler has had four seasons recording over 1,000 yards, and earned the nickname Cheetah for his top-notch speed. The Dolphins are not known for being a winning team, but there are some hidden gems like quarterback Tua Tagovailoa who can work with Hill to elevate the team.
1: Tom Brady unretires
Future Hall of Famer quarterback Tom Brady is undeniably one of the best professional football players of all time. His stats speak for themselves, and when he announced his retirement the world of sports took a moment to pay tribute to his career. However, not even two months into his retirement, Brady announced that he would be back to play the 2022 season with the Tampa Bay Buccaneers. While there were mixed reactions depending on the perception of him as a person or athlete, it was one of the most surprising and crazy moments of an already crazy off season. The Buccaneers can breathe easier knowing that their star quarterback isn't done yet, and fans of any other team can continue to count the days until Brady's official retirement.
Contact the writer: [email protected]
About the Contributor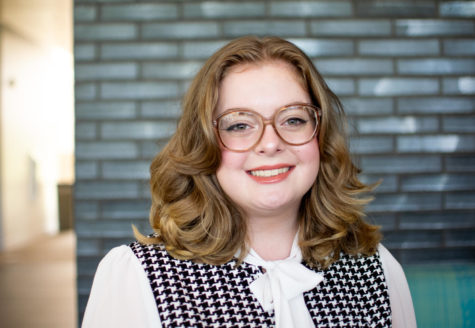 Emma Rushworth, Managing Editor
Emma is a senior Multimedia Journalism major and serves as both the Managing Editor and Opinion Editor for the Wood Word. She is also the main anchor for...