Marywood Volleyball Fall to Penn State Harrisburg
Penn State Harrisburg extended its hot streak in women's volleyball Tuesday, September 27 by downing the Pacers 3-1 in four sets.
Marywood came into the game at .500, looking to get on a streak leading up to conference play. The Nittany Lions were scorching on a three-game win streak, taking six of their last seven games.
The first set was handled easily by the Nittany Lions. Marywood never led and Penn State won it 25-16.
The second set was a tooth-and-nail battle. Marywood led for most of the set, but never by more than three. Senior Defensive Specialist Evangeline Kelly made a handful of diving saves to keep volleys alive for the Pacers, who took the set 26-24..
The third set produced Marywood's biggest lead of the night. The Nittany Lions eventually closed the deficiit to three, forcing a Marywood timeout, When play resumed, Penn State came out hot, taking the lead, which Marywood then took back.. After several more ties and lead changes, Penn State squeaked out a 30-28 set win.
With their backs against the wall, the Pacers took a 9-7 lead. The Nittany Lions then took over, outscoring the Pacers 18-9 the rest of the set, winning by a final score of 25-16.
Junior Casey Hagerstrom led the Pacers in kills with 10 and blocks with four. Sophomore Mikayla Meek led in digs and assists, with 13 and 15, respectively. The leader for aces was sophomore Libby Smith.
Despite the loss dropping the Pacers to a losing record at the midway point of the season, coach Bill Schutter is happy with how his team has performed so far.
"I'm happy with where we're sitting going into conference play," Shutter said.
Even with the loss, Marywood is 4-2 at home, with eight more games on their home court. Coach Shutter emphasized the importance of home-court advantage.
"I think we have a lot more energy when we're at home," Shutter said. "Love the student section, they help get the girls riled up. I think our remaining home games will be a plus for us."
Contact the writer: [email protected]
About the Contributor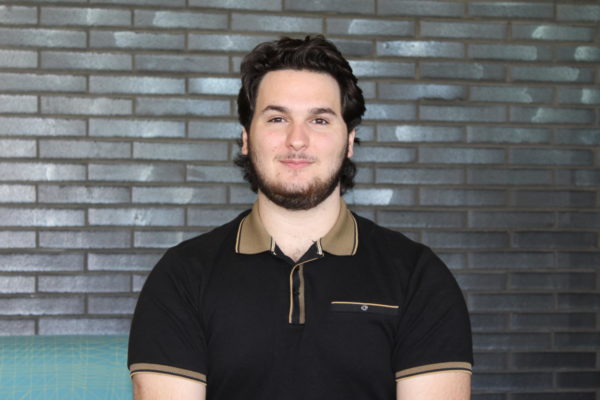 Vincent Goldschmidt, Sports Editor
Vincent Goldschmidt is a sophomore Multimedia Communications Major, on the track of Sports Media, and is the Sports Editor for the Wood Word. Along with...