Athlete Spotlight: Chris Valdes
As senior Chris Valdes' days at Marywood are dwindling down, he reflects back as his time spent as a Pacer. Valdes, a Psychology major, made the lengthy trip to attend Marywood, from his hometown of Miami, Florida. Valdes saw the potential in the opportunities that Marywood held for him and took the shot.
"It was a chance for me to go to school, get out of state, and continue playing ball," Valdes said.
Valdes has spent nine years playing soccer, including his four years at Marywood. Valdes, however, hasn't always been a soccer player. He grew up playing baseball, later switching to soccer.
"My mom thought it was a good idea for me to play a new sport I'd never tried before, to make more friends," said Valdes. "I just really liked it."
Valdes played for a school soccer team before eventually joining a travel soccer club.
"One of the assistant coaches was a parent, and they'd had like six kids there who had played on a travel team together, and he just asked my dad to give me a shot and have him try out with us," Valdes said. "From that point on, I stuck with it, and fell in love with it."
Over the near decade of lacing up the spikes, Valdes has made numerous memories, from his earlier years of playing to his time at Marywood.
"One of my favorite memories from soccer would definitely be winning trophies with my best friends in high school," Valdes said. "From Marywood, it would definitely be beating Rutgers-Newark when they were ranked 20th in the country. We just weren't supposed to beat them."
Now, Marywood Men's soccer hasn't always been a winning organization, and Valdes noted that. They've made a jump, from being a two win team, to now being a seven win team, looking to do damage in the playoffs.
"Considering how we were last year, that was just mentally defeating and frustrating," said Valdes. "To see the improvement we've made in such a short amount of time, with a new coach and everything, I love seeing it. Overall, I'm pretty happy with the season and proud of the guys on how we managed to turn things around."
With playoffs on the horizon, Valdes recognizes the importance of the win-or-go home mentality, despite the rush of emotions hitting him.
"I'm excited, it's my last one," said Valdes.
With the season coming to a close shortly, Valdes reflected back on the thing he'll miss the most from his time in Scranton.
"Without a doubt, seeing my brothers every day," Valdes said. "I've gotten really close with this group of guys over the last 4 years."
Post graduation, Valdes plans on attending law school, with aspirations of becoming a sports agent. Though he'll miss his time at Marywood, there's one thing Chris hopes to leave in the rearview mirror.
"I'm definitely not going to miss the weather," Valdes said.
Contact the writer: [email protected]
About the Contributor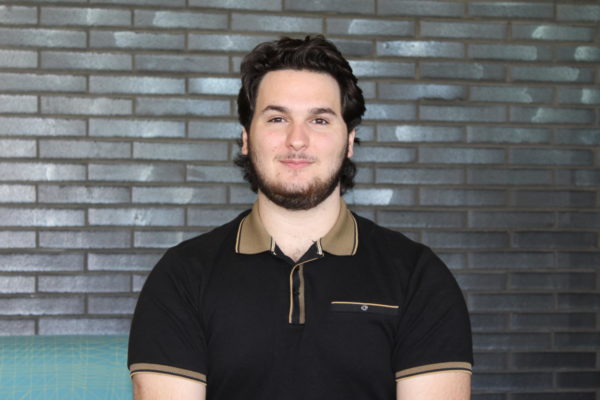 Vincent Goldschmidt, Sports Editor
Vincent Goldschmidt is a sophomore Multimedia Communications Major, on the track of Sports Media, and is the Sports Editor for the Wood Word. Along with...