Andrew Smith named interim athletic director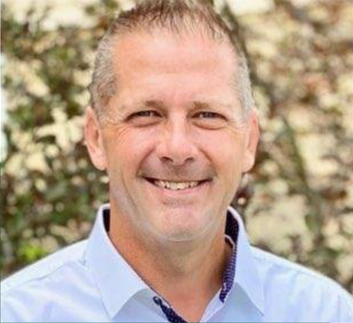 Marywood University recently announced that current women's soccer coach Andrew Smith has been named interim Athletic Director Smith is not new to Marywood Athletics. He has been a part of the university for over 22 years.
Marywood President Sister Mary Persico, IHM, Ed.D, was saddened to see former Athletic Director Pat Murphy step down from his role, but believes that Smith will be dedicated to his role.
"When it comes to picking someone for the role, you either can take a look around outside, or look at who you have. And Mr. Smith has always been a hard worker," stated Persico.
When Marywood Athletics began searching for the interim athletic director, Persico said she wanted someone strong and responsible like Murphy. She believes that Smith is that person.
"He is responsible, is a great recruiter, great with numbers and someone who has been dedicated to Marywood for years," she explained..
Persico and other administrators will begin searching for a full time replacement beginning Jan. 1, 2023. Smith will be considered as a candidate for the full time slot, Persico added.
"We will begin a search in the second semester and interview all those people and then begin narrowing it down to the finalist," Persico said.
Persico said she believes its newest athletic director will be announced around the beginning of the fiscal year beginning next July 1.
Smith said he is happy to take on the athletic director role. He has prior experience working closely with Murphy; helping find sponsors for teams all across Marywood and managing athletic fundraisers like the Pacer Golf Outing earlier this year.
Before being assigned this new role, Smith was in charge of sports information. The transition so far has been smooth for him and he said he appreciates the opportunity of being interim athletic director.
For the first six months of this year Smith wants to evaluate his role and what he can do.
"I don't want to make any drastic changes. Things are running smoothly [and] we have a good staff," Smith said. "All of the coaches are experts in their own fields. I am a do-your-job kind of guy. I am here to help support the coaches and make sure they are doing their jobs."
He plans on meeting with coaches regularly, then coming up with a strategic plan for the future after the first six months.
One goal Persico and Smith have in common is how to help Marywood sustain itself. They both understand the importance that athletics holds in bringing in new students to the campus. They hope to increase recruiting for all sports on campus in order to help Marywood thrive in the future.
Contact the writer: [email protected]